ASRock Fatal1ty Z170 Gaming-ITX/ac (Intel Z170) Motherboard Review
ASRock's Fatal1ty Z170 Gaming-ITX/ac Intel Z170-based motherboard is under the spotlight. Mini-ITX typically means fewer features, but not so much here.
Published Tue, Dec 22 2015 11:49 AM CST
|
Updated Tue, Nov 3 2020 6:59 PM CST
Rating:

94%
Manufacturer: ASRock
Introduction, Specifications, and Pricing
The Mini-ITX motherboard market is one of the most interesting when it comes to enthusiast products. Producing a high-performance Mini-ITX motherboard isn't cheap or easy. PCB space is significantly limited compared to the ATX form factor, so board makers have to come up with novel ways of packing in ATX-sized features. Common Mini-ITX designs include moving features and chips to the back of the motherboard, implemented high-density controllers, adding daughter boards, and working in interesting layout considerations to maintain high-performance features.
ASRock maintains three general product lines; the Extreme series, the Overclocking series, and the Fatal1ty series. The Fatal1ty series is usually packed with high-end gaming features, but usually maintains a solid amount of overclocking features. ASRock is quite active in the Mini-ITX market, especially for a company of its size. Some of you might remember the ASRock X99E-ITX/AC, the only enthusiast X99 motherboard. ASRock has brought that same passion for Mini-ITX to the Intel Z170 Skylake platform, where they do face competition from all of the major motherboard manufacturers. Let's take a look at how the Fatal1ty Z170-GamingITX/ac compares.
Specifications
The ASRock Fatal1ty Z170-Gaming ITX/ac is loaded with features. The board carries a Wireless AC/BT4 controller, an Intel NIC, 6x SATA6G (2 part of an SATA Express port), USB 3.1 type-A and type-C, 6x USB 3.0 on the backpanel, and even an M.2 slot on the back of the motherboard.
Pricing
The Fatal1ty Z170 Gaming-ITX/AC is priced at $174 on Newegg, which is closer to the high-end of Z170 Mini-ITX offerings.
Packaging and Fatal1ty Z170 Gaming-ITX/AC Overview
Packaging and Overview
The board is smaller than ASRock ATX boards and carries the ASRock Praying Mantis logo. Packaging is great; the board is well protected.
Accessories are a bit basic for a gaming product; WirelessAC/BT antenna, 2x SATA6Gb/s cables, M.2 screw, IO panel, ASRock case badge, double-sided tape for the antenna, driver DVD, and two manuals.
The ASRock Fatal1ty Z170 Gaming-ITX/AC has three 4-pin PWM fan headers circled in blue. While you might think three headers is a bit low, it is more than most Mini-ITX boards. These headers are controlled through the UEFI or Windows. Mini-ITX boards only carry two DIMMs and one PCI-E slot, and in this case, ASRock has used DDR4 DIMMs which only have latches on one side to make installation easier.
The layout seems to have taken into consideration larger air coolers; I was able to mount a Noctua NH-D15. The board's red slots and heat sinks match perfectly with each other, and this board looks quite good inside a case. While it looks like the board has a lot of red, the board is so small that this amount of red doesn't look bad at all inside of a case. The back of the motherboard carries a good amount of ICs so be careful when mounting it.
The IO panel on the Fatal1ty Z170 Gaming-ITX/ac carries antenna jacks, PS/2 keyboard or mouse, 2x HDMI, DisplayPort1.2, 6x USB 3.0 (one is a Fatal1ty gaming mouse port), S/PDIF digital, USB 3.1 Type-A and Type-C, RJ-45 Gbit NIC, and headphone out, line in, and microphone audio ports. There is also a ClearCMOS button on the back of the motherboard.
The Fatal1ty Z170 Gaming-ITX/ac has a nice red heat sink that covers up the CPU phases of the VRM. There is a single 8-pin CPU power header located where it would be on a full-sized ATX board.
Two fan headers are located on either side of the CPU at the top of the board, and the other one is on the edge near the DIMMs. A USB 2.0 internal header is also located there, and a USB 3.0 internal header is located below the 24-pin power connector. Two of the SATA6G Ports (also an SATA Express port) are located outside the memory DIMMs (these are disabled when the M.2 slot is occupied). Case headers and other headers are located outside the DIMMs near the edge of the board as well. Installing a long video card will not impede connecting to headers.
ASRock has provided four more SATA6Gb/s ports on the other side of the DIMMs and an mPCIe Wireless AC/Bluetooth 4.0 card in an angled mPCIe connector. There is a single BIOS ROM in a DIP socket for easy replacement. There is an M.2 4x 32Gb/s slot on the back of the PCB, and if you install an SATA-based drive, it will disable the SATA Express connector and the two SATA ports that are part of the connector.
The PCH and VRM heat sinks are connected by an 8mm heat sink. Thermal pads are used, and they seem to make very good contact (better than normal) to the PCH and the VRM MOSFETs.
ASRock Fatal1ty Z170 Gaming-ITX/AC Circuit Analysis
Circuit Analysis
The Fatal1ty Z170 Gaming-ITX/ac has a 6+2 phase VRM for the CPU + iGPU phases, and a linear regulator is used for the VCCSA and VCCIO. Each of these phases gets a 60A power inductor, and there are tantalums used for the output filter. This VRM looks high quality even without removing the heat sinks, but removing the heat sinks (that cool the CPU phases) reveals some high-quality integrated MOSFETs.
Each iGPU and CPU phase gets a Texas Instruments NexFET CSD87350Q5D, which is a 25A high-efficiency dual-N channel MOSFET. Instead of two or three MOSFETs per phase, the high-side and low-side MOSFETs are packed into a single thick chip. The International Rectifier IR35201 is a 6+2 phase high-quality digital PWM found on high-end overclocking and server motherboards. In this case, all the phases are used. Four (1+3) IR3598 (dual driver and/or doubler) are used as dual drivers. Each phase gets its own PWM rail, so this is a true 6+2 phase VRM, which is better than most full sized ATX boards.
The memory VRM is a single phase driven by a single phase analog PWM and utilizes two highly integrated Fairchild MOSFETs. It's good enough to support DDR4 4000MHz (I tried, and it worked fine).
ASRock Fatal1ty Z170 Gaming-ITX/AC Circuit Analysis Continued
Fatal1ty Z170 Gaming-ITX/AC Circuit Analysis Continued
While the Mini-ITX form factor limits PCB space, ASRock was still able to pack in a nice audio setup. Four Nichicon Gold Series audio capacitors are utilized along with a Realtek ACL1150 codec and a Texas Instruments NE5532 audio amplifier - a solid audio setup.
ASRock is using the AzureWave BCM94352HMB Wireless AC + Bluetooth 4.0 combo mPCIe card.
The ASMedia ASM1142 is used for USB 3.1, and an EtronTeck EJ179v is used for USB 3.1 type-C port reversible connector support.
ASRock is using an Intel i219v, the most common Intel NIC on Z170 motherboards. I found a Mega Chips MCDP2800BB, which is an HDMI 2.0 chip; the board might support HDMI 2.0 in the future.
A nuvoTon NCT6791D is the SuperIO used for fan control, voltage and temperature monitoring, and the PS/2 on the IO panel. An ASmedia 1442K level shifter is used for the HDMi on the IO panel.
BIOS and Software
BIOS
The Fatal1ty Z170 Gaming-ITX/ac has two BIOS modes, and EZ Mode is for novice users, and an Advanced Mode can be accessed by pressing F6. ASRock's Mini-ITX board isn't missing much when compared to it's full sized brothers, and overclocking profiles are included.
The board has overclocking profiles for up to 4.8Ghz, which is quite high for a Mini-ITX board. Overclocking settings are the same as other ASRock Z170 options, and voltages are all pretty much present for more extreme overclocking.
Fan control is extensive, and there is even a GUI so that you can set the fan curve based on either the CPU or motherboard temperature sensors. If you don't want to use the GUI, the ability for manual entry is also included. You should note that LLC levels are the reverse of what you might normally expect.
Software
ASRock's full software suite is available for the Z170 Gaming-ITX/ac board. The APP SHOP application will update ASRock drivers and applications for you. The board uses F-Stream for in-Windows tuning and fan control, and ASRock's Timing Configurator is also included. A Trial to XSplit Broadcaster is also included.
A closer shot of ASRock's F-Stream (same as A-Tuning for the Extreme series of boards) reveals decent usability. You can also use Intel's XTU (I did) for lighter load on-the-fly tuning of overclocking parameters.
Test System Setup
Steven's Motherboard Test System Specifications
The new test bench is designed to test every aspect of the motherboard and IO. I have designed it so that the motherboard sits in a case and is cooled by fans always-on at a constant rate to keep the conditions similar during all tests. I have cut out part of the case behind the motherboard so I can get thermal images of the back of the PCB where the VRM heat spreads. System and CPU power measurements are now digitally logged.
I am also using a Netgear Nighthawk X4 AC2350 for our network (including wireless AC) tests. The latest M.2, SSD, and USB technologies are also being utilized to test the maximum potential of the motherboards that are tested.
Two new memory kits have been added to the overclocking section; both are made for red system themes. The Corsair 4GHz Vengeance LPX kit is on the left while G.Skill's TridentZ 3733MHz kit is on the right. They both look awesome.
Overclocking
Overclocking Results
CPU Overclocking
I have decided to reduce the CPU VCore to 1.4v applied (I will measure real VCore at the output capacitors), and see how high I can validate. On most boards it's 5.0. I have also decided to add real voltage levels compared to what is set for all motherboards, if they don't have voltage read points I will mark where I read the voltage.
The Fatal1ty Z170 Gaming-ITX/ac is doing 5.0GHz just like the high-end motherboards, which isn't surprising at all.
I tested stability at 4.8GHz CPU, 4.2GHz Uncore, and 2666MHz on the memory with 1.4v on the VCore. I am using HandBrake to transcode a 4GB video, and it is very telling since it pulls all cores to their maximum frequency and load. Handbrake is good for a quick stability check, plus I get a log of the encoding speed and the number of errors. It is very easy for the queue not to finish all the way and just error out; it has to proceed without errors to finish.
I have measured VCore LLC on the board's first three LLC levels and indicated where I measured the voltage from on the back of the board.
Memory Overclocking
Test 1: 4x4GB (16GB) Corsair Dominator Platinum 3200MHz C16
The Corsair Dominator Platinum is kit meant for X99, but it worked fine on this Z170 motherboard, granted only two DIMMs were used.
Test 2: 2x4GB (8GB) G.Skill Ripjaws V 3600MHz C17
The Ripjaws V kit doesn't work on all motherboards, but it worked perfectly on this one.
Test 3: 2x4GB (8GB) G.Skill TridentZ 3733MHz C17
The Fatal1ty Z170 Gaming-ITX/ac passed this test quite easily.
Test 3: 2x4GB (8GB) Corsair Vengeance LPX 4000MHz C19
The Fatal1ty Z170 Gaming-ITX/ac worked perfectly with this 4GHz kit; that was unexpected considering it only works on select overclocking boards at this point.
CPU, Memory, and System Benchmarks
CINEBENCH 11.5
wPrime
AIDA64 AES and HASH
AIDA64 FPU
AIDA64 Memory
PCMark8 Home Test
3DMark: Cloud Gate
3DMark: Fire Strike
3DMark: IceStorm
ASRock's Fatal1ty Z170 Gaming-ITX/ac performs as well as most full-sized ATX boards, and it holds its own against other Mini-ITX boards. It does seem that at stock there is light multi-core enhancement. Overall CPU and GPU performance are quite strong. There are no performance pitfalls.
Some motherboard reviews put a lot of weight into motherboard CPU, memory, and GPU benchmarks, but for me CPU, memory, and GPU benchmarks on motherboards should be more about finding anomalies, and I do that at standard settings (4.5G in graphs).
System IO Benchmarks
CrystalDiskMark SATA6G:
CrystalDiskMark M.2:
CrystalDiskMark USB 3.0:
ixChariot Network Throughput:
The Fatal1ty Z170 Gaming-ITX/ac's SATA, USB, and Network performance are among the best on a board in this class. The M.2 performance is also quite strong. Since trace length is so low on Mini-ITX boards, it is not uncommon for performance to be higher than some ATX boards.
Audio RMAA 5.5:
I disable all audio features, set the correct bitrates, and then test the audio with a loopback test.
Sound Judgment by Ear: Excellent, this board scores better in RMAA than most other ASRock Z170 boards, and the audio sounded excellent. There are five ratings for audio: 1. Problems, 2. Okay, 3. Acceptable, 4. Very good, 5. Excellent
Thermal Imaging and Power Consumption
System power usage is measured at the AC/DC PSU (the Corsair AX1200i) which I have connected to another system to measure the test system, and as a backup, I have a wall meter to verify. The CPU power is measured through the 8-pin connector, which is hooked up to a hall effect IC, which measures current and puts out a voltage in proportion to the current. That voltage is logged by a National Instruments ADC, which logs the DC voltage level that I then convert into current.
Note on Thermal Images: In the temperature section, we use our Seek thermal imaging camera to capture the surface temperatures of major components on the board. I look at the VRM and then all other things that light up the screen. If there is something to worry about, then I will state it. Otherwise, I will just show the hotter running parts of the board for fun. Unless some component is over 80-90C, then there isn't anything to worry about.
All systems will act differently, so I will look for commonalities, such as how far from the VRM the heat spreads through the PCB and the difference in temperature between the front side and backside of the PCB. Keep in mind, the majority of the heat from the VRM goes into the PCB as it is a giant soldered on copper heat sink. A larger difference in temperature between the back and front of the PCB points towards a more effective heat sink.
Thermal Testing at Stock Speeds:
The image on the left is always at idle, and the image on the right is at load. During ALL TESTS, fans above the VRM that cool the CPU cooler's (Corsair H110i GT) radiator are turned on to high (12v).
Full frontal.
Up-close of the front of the VRM.
Up-close of the back of the VRM.
Thermal Testing at 4.5GHz Overclocked Speeds:
The image on the left is always at idle, and the image on the right is at load. During ALL TESTS, fans above the VRM that cool the CPU cooler's (Corsair H110i GT) radiator are turned on to high (12v).
Full frontal.
Up-close of the front of the VRM.
Up-close of the back of the VRM.
The VRM on the Fatal1ty Z170 Gaming-ITX/ac is extremely effective, especially considering it's on a Mini-ITX board. Differences between stock and overclocked are minimal; the hottest part of the system is the M.2 drive rather than the VRMs. The heat sinks also seem to be doing a good job of helping cool down the regulators. Overall, this VRM is great.
Anything under 60C is great, 60-80C is acceptable, and anything above 80C is a bit worrisome (if at stock).
What's Hot, What's Not & Final Thoughts
Here are key points about the ASRock Fatal1ty Z170 Gaming-ITX/ac.
What's Hot
Strong Memory and CPU Overclocking: The Fatal1ty Z170 Gaming-ITX/ac overclocks memory better than most full-sized Z170 motherboards. It's mainly due to the byproduct of only being able to fit two DIMMs on a Mini-ITX board, but not all Mini-ITX boards can run this kit as well as this board does. Both the 3733MHz and 4000MHz kit worked very well with this board. In fact, the 4000MHz kit only works with a few boards, and with the Fatal1ty Z170 Gaming-ITX/ac, I had the smoothest experience when it came to cold booting the kit. CPU overclocking for 24/7 overclocking is also strong, and most Mini-ITX boards can't sustain the same CPU overclocks due to thermal limitations on the VRM, but that isn't the case with this board.
High-Quality VRM: The VRM on the Fatal1ty Z170 Gaming-ITX/ac is better than most full-sized boards (including those from ASRock). It carried the latest IR digital PWM and provides a true 6 phase CPU VCore voltage regulator using 60A chokes and Texas Instruments NexFETs. ASRock was able to implement a high-performance VRM into this tiny board, and the results in the overclocking and thermal performance sections confirm the effectiveness of the VRM.
Full M.2 and SATA Express Support: M.2 and Mini-ITX go together like bread and butter, the small form factor board goes well with a high-performance small form factor SSD. M.2 offers much faster speeds than SATA; the only issue is finding space for the M.2 connector on a Mini-ITX board since it requires clearance for longer M.2 drives. ASRock overcomes this issue by putting the M.2 slot on the back of the PCB, something that some other Mini-ITX boards have, but not all. To top things off, the board has SATA Express as well, positioned apart from four other SATA ports so that it could be fit easily on the board.
High Number of features for a Mini-ITX board: Most Mini-ITX boards only have two onboard fan headers, and this board has three. It also has the maximum number of Intel SATA 6Gb/s and a total of eight USB 3.0 directly from the PCH. The board also carried both USB 2.0 and USB 3.0 internal headers, the same can't be said for all Mini-ITX boards.
What's Not
No discrete clock generator: I have to be honest, it was hard to find things I didn't like about the board, but the omission of a discrete clock generator is something this board is lacking. The lack of a discrete solution doesn't mean that the BLCK can't be overclocked, in fact, it can be overclocked over 150MHz. Adding a discrete external clock generator for the BLCK is optional if you want your motherboard to go more easily over 200MHz BLCK, but most people stick with multiplier overclocking with K SKUs.
No POST Code: Only a few Mini-ITX boards have a POST Code display, and this board isn't one of them. However, the board tends to boot, and I didn't need to use a POST code with it. That being said, in this price range (below $200), I don't expect a POST code display.
Final Thoughts
ASRock's Fatal1ty Z170 Gaming-ITX/ac impressed me, and I am not easy to impress. I usually get worked up quite easily, and I am very picky. I have to tone down my dissatisfaction since most people aren't as harsh as I am. In this case, it was hard for me to find something I did not like about the board, and it just came down to hardware the board is missing that is common on other boards.
I should mention that discrete clock generators are not common on Mini-ITX boards (but they are not absent either). Even without a discrete clock generator, you can still overclock BLCK, but it is much easier to overclock higher (over 250MHz according to Intel) with a discrete clock generator. Some might be wondering what this means when it comes to non-K SKUs and overclocking since it was recently discovered that non-K SKUs can be overclocked through a BIOS hack. Yesterday, ASRock sent me a non-K SKU OC BIOS for this board, so I would say that the lack of a discrete clock generator for the BLCK doesn't impact non-K OC. I should note that I didn't try the BIOS since I don't have a non-K Skylake SKU yet, but I would assume it works.
I like the layout of this motherboard; everything is positioned well for small form factor builds. Important headers are located on the edges, and a long video card won't impede your ability to access any headers. You have options for whether you want to use SATA connectors on either side of the DIMMs, and both USB internal headers are located on the edge of the PCB. To top things off, the low profile heat sinks and positioning of the connectors allows for large heat sinks like the Noctua NH-D15 to fit the board without issue.
The board also overclocks memory very easily, and CPU overclocking is solid because of the high-quality VRM. Overall, this board is solid, and even though I usually only award the Editor's Choice awards to over the top motherboards, this time, I felt that the Z170 Gaming-ITX/ac deserves it considering its price to features ratio and high-end overclocking performance.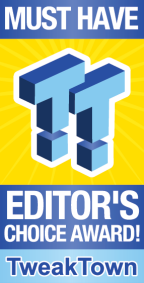 | | |
| --- | --- |
| Performance (including Overclocking) | 95% |
| Quality including Design and Build | 94% |
| General Features | 97% |
| Bundle and Packaging | 93% |
| Value for Money | 93% |
The Bottom Line: ASRock's Fatal1ty Z170 Gaming-ITX/ac is a Mini-ITX motherboard with an excellent feature set, solid overclocking performance, great layout, and a useful UEFI with a surprisingly reasonable price tag.
PRICING: You can find products similar to this one for sale below.

United States: Find other tech and computer products like this over at Amazon.com

United Kingdom: Find other tech and computer products like this over at Amazon.co.uk

Australia: Find other tech and computer products like this over at Amazon.com.au

Canada: Find other tech and computer products like this over at Amazon.ca

Deutschland: Finde andere Technik- und Computerprodukte wie dieses auf Amazon.de