TweakTown's Rating: 70%
The Bottom Line
Providing some punchy bass and scoring high on comfort, the lack of accessories and lacklustre clarity let this model down overall, but it is an improvement over G.Skill's other headset.
Introduction
Coming out of the corner swinging for its life is the G.Skill SR710 virtual 7.1 headset. Brandishing the same red LEDs, the same structure and the same comfy ear cups as its SR910 sibling, this model takes a virtual approach to 7.1 sound, rather than trying for quality over quantity speakers.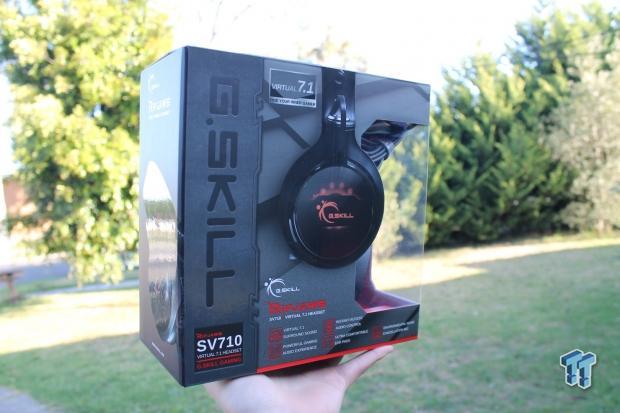 Although it looks great, we slammed the SR910 for quantity over quality speaker design. This product threw 7.1 real and individual speakers into the frame, making for an awesome perspex show, but contained sub-quality sound, lacklustre bass, and a terrible microphone. With virtual 7.1 being often more reliable on the sound front, here's hoping that G.Skill can win back some 'brownie points' with this model.
Specifications
Featuring 50mm neodymium magnet drivers in each earcup, this product connects through a USB 2.0 Type-C port on your computer through a lengthy 3m cable. Included on this cable is an in-line volume control unit (LED lit).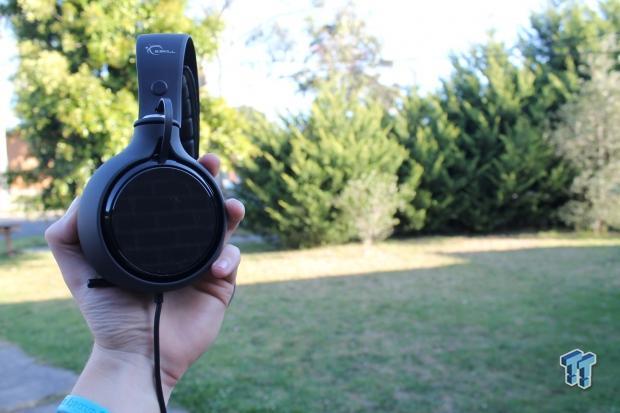 The headset as a whole offers a frequency response of 20Hz - 20Khz with an Impedance of 32 Ohms and ranks the same as its real-7.1 counterpart. The microphone itself offers a unidirectional noise-cancelling pickup that has an impedance of 2.2k Ohms, a larger frequency response than most of 50Hz - 10kHz and a sensitivity of 36 dB +/- 3dB - once again rated the same as the SR910. This retractable microphone pulls almost completely into the headset and is mounted on a manoeuvrable boom, similar to what is seen with SteelSeries audio products.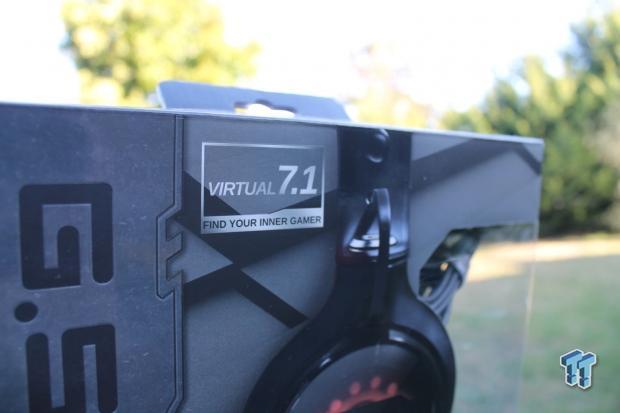 Weighing in at 460 grams, there is also the previously-mentioned in-line control unit that offers you red LED illumination (as seen on the headset itself) and the ability to mute or activate your microphone. It supports all Windows operating systems from 7 to 10.
Pricing & Availability
Available from Amazon for $87.43 with free shipping, the SR910 comes in at around $50 off its real-7.1 sibling and puts it smack bang in the middle of virtual-7.1 price territory. It has become obvious with the last model that its build quality and comfort is worth a high price tag, but, in this case, we're mostly concerned as to if the sound quality has improved or not.
What's in the box?
Offering a fancy looking box design and surprisingly easy to use internal packaging, the G.Skill SR710 once again comes with a disappointing series of extras. Two instruction manuals are all that are provided.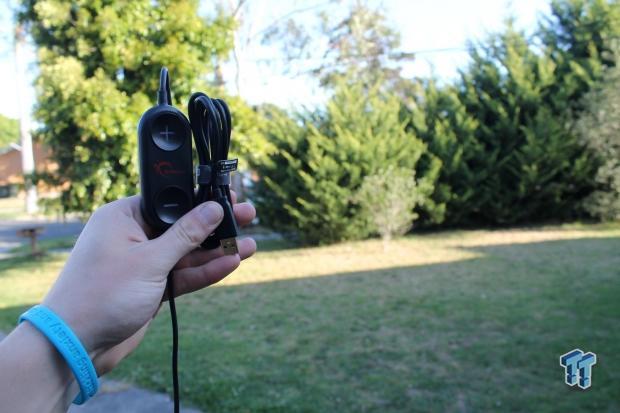 No carry pouch, no headset stand, or no sticker - nothing. As all my reviews state, a carry pouch is a cheap and handy optional extra for any headset, allowing you to take your product travelling to LAN parties, events or friends' houses without risk of scuffs and marks. But coming without a single accessory in sight isn't good.
Let's dig deeper
With the design being identical to the SR910 in nature, I'll talk about what was mentioned in the last review. The leather earcups are some of the softest I have felt in my life, plus the expanding bridge headband offers brilliant comfort as always. G.Skill has done a great job in masking the slightly heavy weight of this product (460g).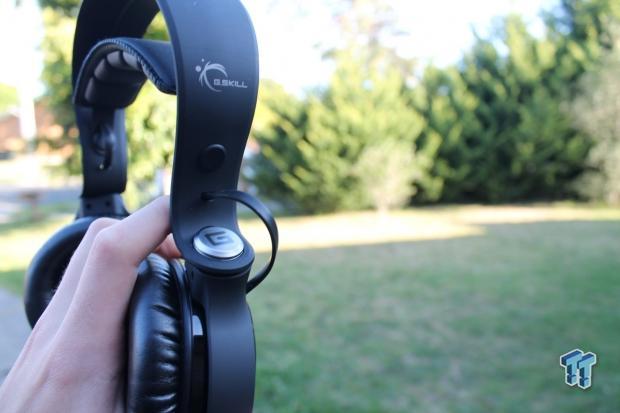 The frame is very well constructed, and the sound-carrying cable is woven inside and outside the headset for an aesthetic feel and to help prevent fraying. The expanding bridge leather headband is soft and cushions well, and the earcups are extremely soft in nature. The perspex sides on the earcups are also a fantastic touch once again. This time, you can't see the 7.1 sound drivers within, but it's still coupled with red LEDs, something akin to my old clear-plastic N64 and controllers or a side window on a gaming PC.
With all of this said, the headset is still quite heavy, and it is certainly large. I'm lucky in the fact that my head is a little larger than most, but stick this headset on most younger folks and it's going to look like you're wearing DJ speakers on each ear. Although the expanding bridge and soft earcups do a great job of masking the weight, it's still apparent after longer gaming sessions. This factor is cause for concern as the headset is 140g lighter than its SR910 sibling. I think it's got something mostly to do with the large earcups, they simply feel encumbering.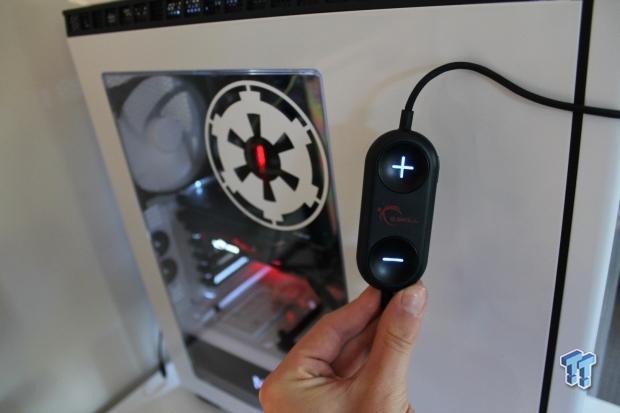 The in-line control unit looks a little cheaply made and feels it too. The LEDs are evenly spread and look great, but it's made of cheap plastic and has a weird 'tick' noise when turning up or down the volume. Something else to bear in mind is that the cable is a quite long at 3m, meaning G.Skill does give you a bit of space to play with, which is great.
The drivers and connection process are both very simple. The drivers themselves are a little cumbersome but easy enough to navigate after a little searching around. As with other products, make sure you restart your computer when installing them as they won't function properly otherwise. You must also be aware that the microphone muted itself as soon as I installed the drivers - this may happen to you too, so watch out. You also need to tick 'always run this type of file' when starting your computer, as it will ask for permission every time you start the system otherwise.
How does it compare?
Here's where the push comes to shove, how does it compare to 'fake' 7.1 channel yet similarly-priced headsets like the Tt eSPORTS Shock One and lower priced 2.0 HyperX Cloud Core? Also, does it make a significant improvement over the poor-scoring real 7.1 editions?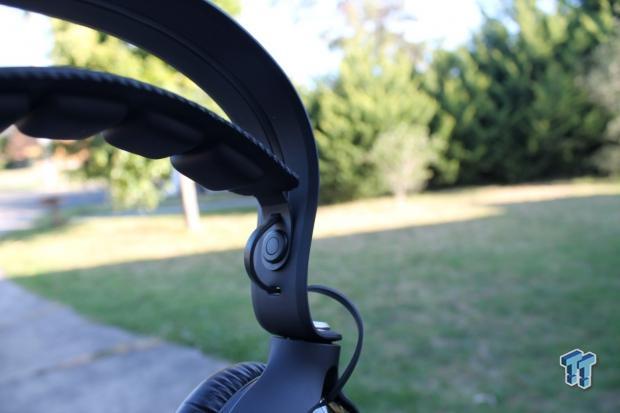 Short answer, yes. The SR710 marks a vast improvement over the completely hollow and clarity unconscious SR910 model. Instantly when loading up any music or games, you're able to hear a remarkable difference, meaning that you're better off saving around $50 and getting this virtual model.
As I'm internet poor lately (pending a house move), I've been hammering single player games. Crysis 2 is my current game of choice, allowing me to test a vast range of sounds and especially the booming bass aspect as this title often plays like a movie. In short, this headset offers remarkably better bass, but the clarity is still very muddy - something that the $80 HyperX Cloud Core headset will beat it on.
I listen to a massive range of songs on a daily basis, making a good starting base for testing out all-rounder products. Twenty One Pilots' 'Ode To Sleep' reported back a similar experience to that experienced in Crysis. The clarity is lacking, and the bass provides a little punch, but it's not enough for $80+. The 7.1 works wonders, as listening to It's Only - DJ Koze Remix by Matthew Herbert made me spin around when I thought someone was standing at my door, speaking softly to me.
Also tested was some chilled out rap music from Nas to introduce a little punchy bass into the mix - once again mirroring the same experience as above.
In a last-ditch effort to salvage the clarity was by moving onto Warcry by Audiofreq, this bass-filled song would be my last 'real-world' test of the SR710. The massive drop of reverse bass heaven at the beginning sounded fairly decent for an $80 pair of cans, around the same as the Tt eSPORTS Shock One but still not as contained at the HyperX range.
What's Hot
Strong and sturdy: The headset is built extremely sturdily, and this should handle a lot of abuse.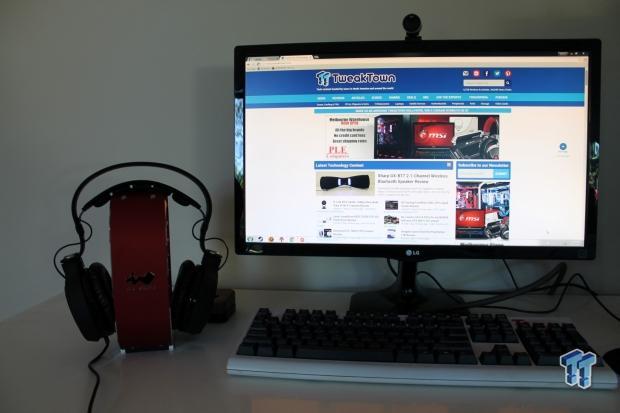 The looks and comfort: Same as the SR910, this headset is engineered well with cables weaving in and out to ensure longevity and aesthetics, the ear cups are crazy comfy, and the expanding bridge headband does a great job of masking the weight.
Say hello to bass: Punchy bass performs well, booming bass does not. It's nothing stellar but around what you'd expect for an $80 headset.
What's Not
Accessories: Not a single one to be seen; something should be done about this.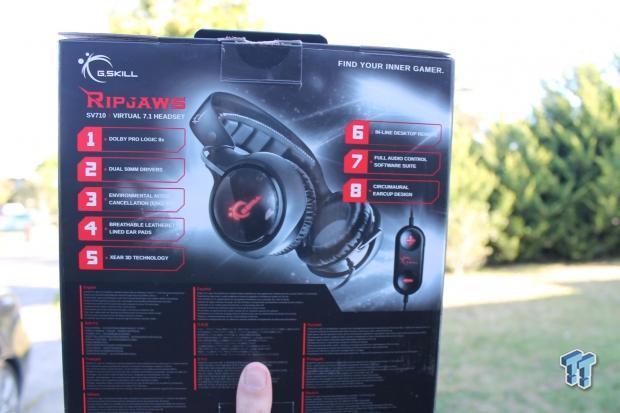 Muddy sound: Once again falling short, due to poor clarity. It's simply not up to standard with the price point.
Final Thoughts
With this headset having a lot to prove after the shambles that was the SR910, it has partially salvaged the name. Providing decent punchy bass but lacking in the booming/rumbling sense, this product falls short in the clarity department while offering no accessories.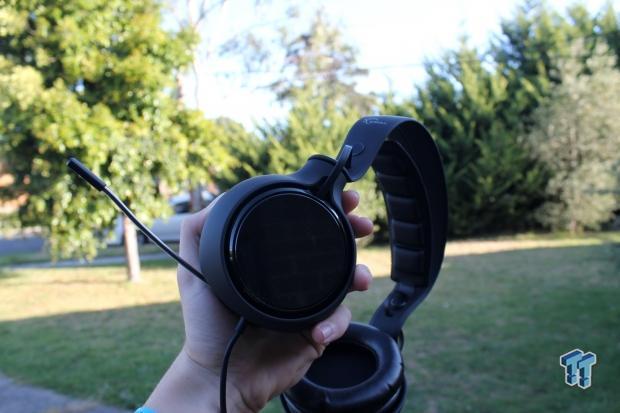 Proving my theory correct once again, this headset has shown that quality over quantity always wins out in the 'budget' audio realm (sub-$120). If only the microphone and drivers could be tweaked to offer a more full-sounding experience, I could offer this headset a greater score. One last niggling issue - why is the in-line control unit blue when the rest of the headset is black/red? It doesn't matter too much; it's just weird.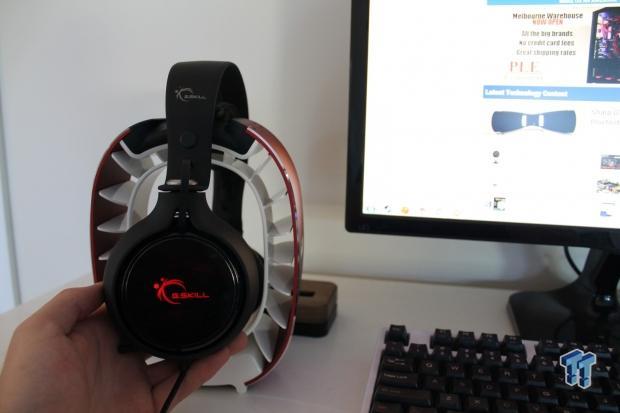 | | |
| --- | --- |
| Performance | 65% |
| Quality including Design and Build | 90% |
| General Features | 80% |
| Bundle and Packaging | 50% |
| Value for Money | 65% |
The Bottom Line: Providing some punchy bass and scoring high on comfort, the lack of accessories and lacklustre clarity let this model down overall, but it is an improvement over G.Skill's other headset.
PRICING: You can find products similar to this one for sale below.

United States: Find other tech and computer products like this over at Amazon.com

United Kingdom: Find other tech and computer products like this over at Amazon.co.uk

Australia: Find other tech and computer products like this over at Amazon.com.au

Canada: Find other tech and computer products like this over at Amazon.ca

Deutschland: Finde andere Technik- und Computerprodukte wie dieses auf Amazon.de
We openly invite the companies who provide us with review samples / who are mentioned or discussed to express their opinion. If any company representative wishes to respond, we will publish the response here. Please contact us if you wish to respond.