TweakTown's Rating: 72%
The Bottom Line
The features of CM Storm's Sirus-C Professional 2.2 gaming headset look great, but the performance doesn't match - for $30 less off the shelf we would be able to recommend this product.
Introduction
Striving to set itself apart from the other 'gaming' headsets offered on the market, Cooler Master's gaming arm, CM Storm, has provided us with a Sirus-C for review, featuring handy cross-system capabilities and a 2.2 driver setup.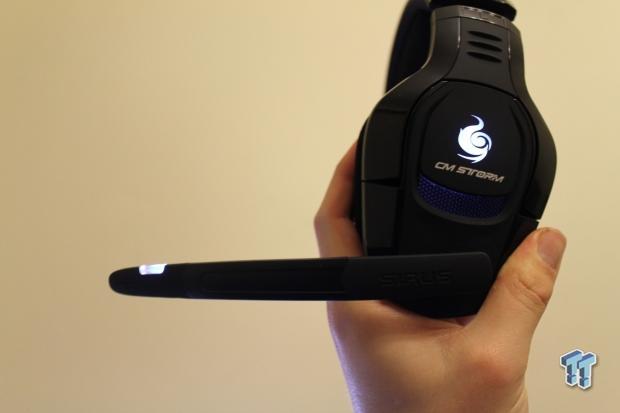 The 2.2 configuration means there are two drivers in each ear, set to provide what the box claims is a "high fidelity sound" experience coupled with "a great soundstage." As many of us know, there is a myriad of 'gaming' related headsets on the market and it seems CM Storm is vying to make this product a little different in order to entice you their way. Read on to see what we think.
Specifications
Providing a 2.2 sound experience through the use of 44mm + 40mm drivers in each ear cup, this product aims to further improve your gaming experience with the implementation of soft cloth ear cups.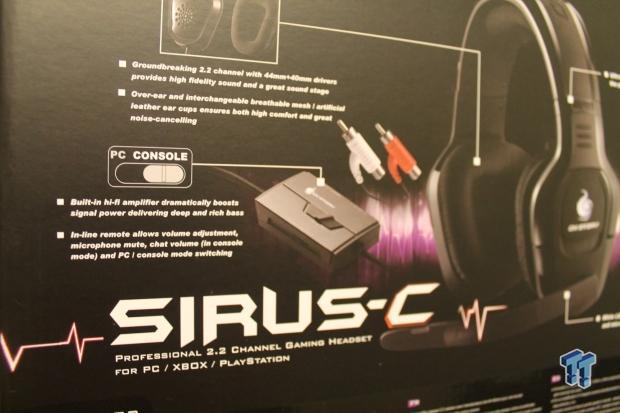 The included hard-wired 3.5mm audio jack comes paired with a USB connection for power (or PC sound) and provides a 3m leeway for movement through a long cloth braided cable. As for sound specifications, the main 44mm driver features a frequency response of 20 - 20,000 Hz, an impedance of 50 Ohms and a sensitivity @ 1KHz of 118db +/- 3dB finished off with an input power of 100mW or more. The secondary 40mm 'woofer' driver has its own impedance of 32 ohms and a sensitivity of 116 dB +/- 3dB.
Last up is the microphone, brandishing a frequency response of 100 - 10,000 Hz, a signal to noise ratio of 50 dB or more and a sensitivity @ 1kHz of -34dB +/- 3dB set to pick up sound in an omni-directional way. There are also other various connections available which ensure support for an Xbox 360, PlayStation 3 or PlayStation 4.
Pricing & Availability
The Sirus-C sits at a premium price point of $126.19 when priced on Amazon plus postage at the time of writing, seeing it fall into the Kingston HyperX Cloud II category and also fighting against Astro's A40 headset (without MixAmp bundle).
What's in the box?
Featuring all the connections you will need to connect to your Xbox 360, PlayStation 3 and 4, PC or Mac, the Sirus-C comes with a surprisingly simple package.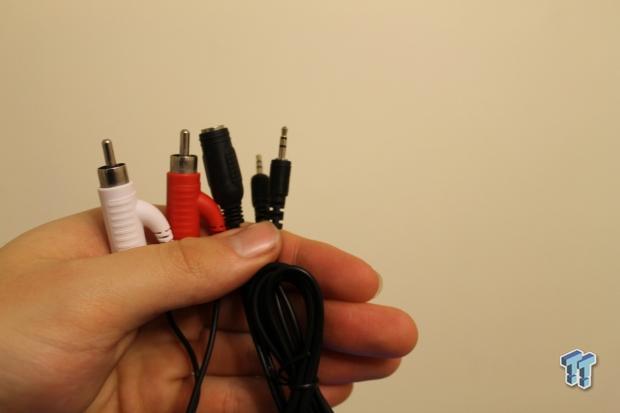 Besides the cables and connections, there isn't really much else to talk about besides a user manual, a handy connection information leaflet and a warranty information card. This is quite disappointing especially given the premium pricing of the product. When spending over $100, I would expect to see included some handy (yet cost effective) accessories such as a carry pouch at the very least.
Let's dig deeper
The headset seems to be made of cheap plastic to touch, but a little 'structure testing' reports back a sturdy and well-made design. The earcups are soft and cover my whole ears quite well.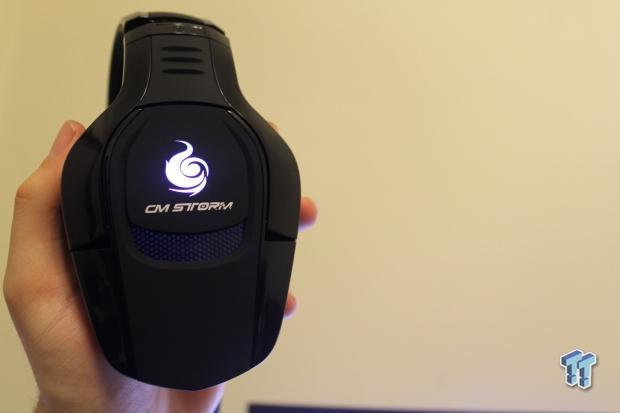 However, after using it for a while, the headset clamps quite tightly on your head. After using a myriad of skull-crushing Tt eSPORTS headsets over the last four years, I have found that after two weeks of use basically every set will ease up on you a little, but it's annoying to say the least.
The cloth earcups are one of the best I've ever used. They aren't felt-like soft like as seen in the Astro A40's as they're a little more rugged, but it's almost like a blanket for my ears. Now, this feels great because it's currently 7 degrees Celsius (44.6 Farenheit) outside my office here in Melbourne, Australia, but I can already feel my ears warming up. This isn't a good sign for our 35-degree plus summers.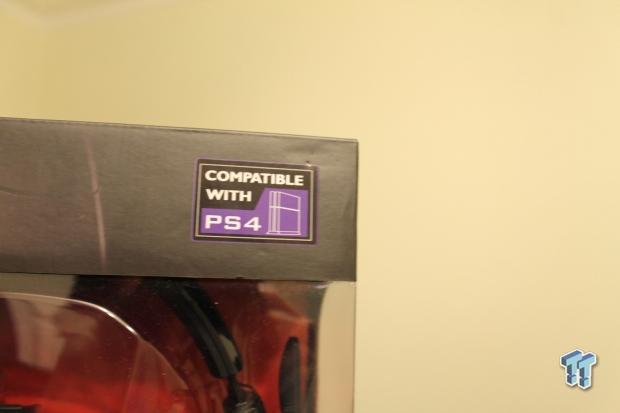 The microphone is the worst part. It mutes when you put it up which is awesome, but it has this annoying white LED which shines bright in the corner of your left eye the whole time it's wound down. I searched for some drivers to turn it off, no dice.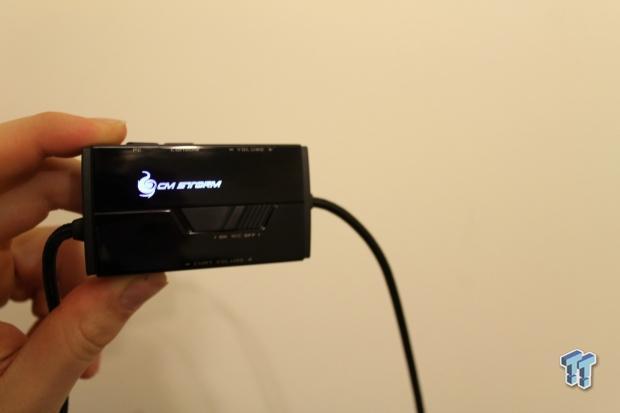 The control unit looks nice and works well (it includes the ability to turn up and down your chat audio separately), it turns off the LED within a cool shade of red when you mute the microphone, but guess what - the LED next to your face still shines on. You might think I'm complaining about basically nothing, but this LED is certainly visible and annoying even with all my lights turned on in my room.
A Heroes of the Storm analysis
Currently my game of choice, Heroes of the Storm (Heroes), helps test out various different parts of your sound experience. There's some higher pitched sounds like Valla's fancy little self-moving arrow and deeper sounds like Tychus when he man's up in his monolith robotic death-machine firing rockets and cannons alike.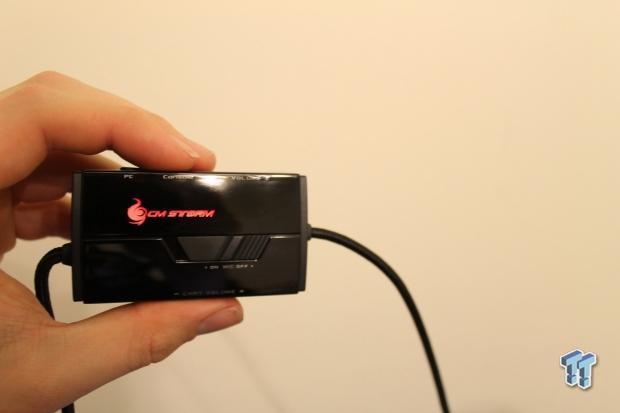 When playing Tychus and jumping into the shiny machine of death, I was excited for the skull-rattling sounds to come from firing my nuke high into the sky and watching it explode on the feeble LiLi trying to escape me. What came next can only be categorized in the 'disappointment' folder - it was completely washed out and left me wondering what exactly the 40mm 'woofer' drivers were built for. There is the common low-priced headset issue of muddy bass and limited clarity when the going gets tough and this headset seems to face the same struggles.
Don't stop the music
Music is a big part of any gamers' experience these days. Services ranging from iTunes to Spotify keeps us connected to the musical world 24/7 whilst browsing Reddit, playing casual games or relaxing while in matchmaking queues.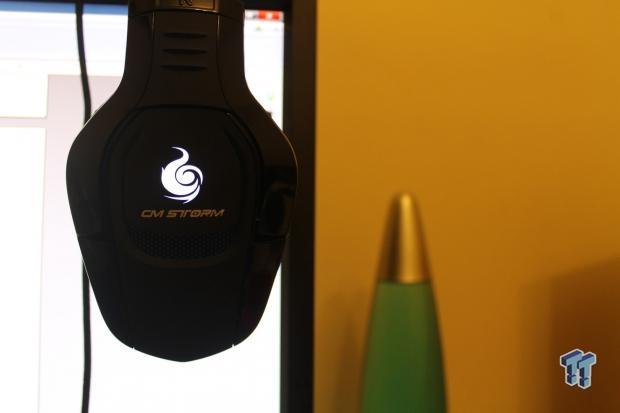 Listening in to Pink Floyd's 'Shine On You Crazy Diamond' reports back another average experience. Don't get me wrong, this headset will suit those people looking for something to get them by, but the clarity for $120+ doesn't even sniff at things like the Sentey Symph, the CM Storm Ceres 500, or the HyperX Cloud I headset which we have reviewed previously.
Moving on to something a little heavier like 'Ayy Ladies' by Travis porter and Tyga accentuates the muddy bass, providing a similar experience to the original Tt eSPORTS Shock Headset which hits the shelves at less than one third of the price of this product.
What's Hot
The sturdy-term feel: The headset feels well constructed and the ear cushions are soft.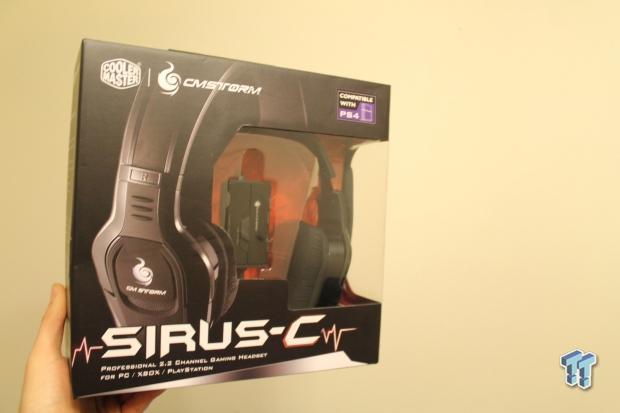 Easy to clean: Thanks to the shiny plastic exterior, you can keep this baby nice, shiny and smell-free.
Cross-capability: The fact it works with PS3/4, Xbox 360, Apple Mac and Windows PC is a handy experience (as seen with the CM Storm Ceres 500).
What's Not
Jaws of death: The headset is seriously tight on your 'noggin'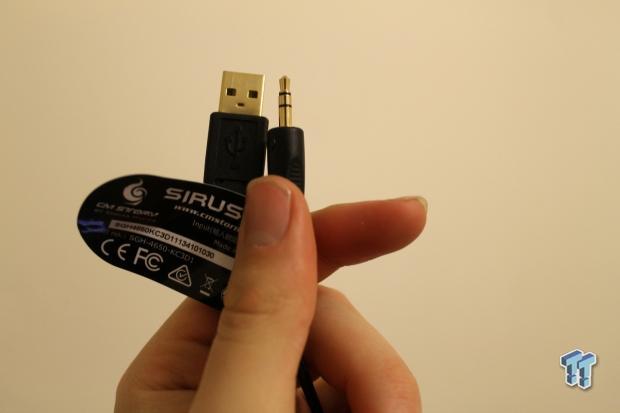 Very muddy bass: As with most cheap headsets, when the bass drops, it sounds like you've just dove under the bed covers - muddy and muffled.
A shining-bright LED microphone: If you're at a LAN with the lights off expect to be quite frustrated.
Final Thoughts
For a headset that boasts "professional audio" and two drivers per ear, I was initially excited to see the results. Upon testing, I felt like the kid who just had Christmas cancelled and it left me puzzled as to why there were two drives included at all.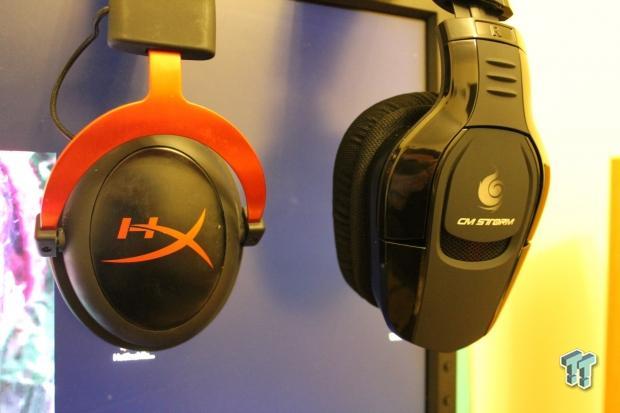 To be fair, this headset doesn't sound terrible, but for $125+, you're much better going with the HyperX Cloud I/II , the Tt eSPORTS Shock One 5.1, the Astro A40 without the MixAmp bundle or the CM Storm Ceres 500. Sure, most of these headsets don't support consoles, but they will give you a much better sound experience overall. Lastly is that damn LED, if you're at a LAN with the lights off expect to be quite frustrated.
| | |
| --- | --- |
| Performance | 65% |
| Quality including Design and Build | 85% |
| General Features | 90% |
| Bundle and Packaging | 60% |
| Value for Money | 60% |
The Bottom Line: The features of CM Storm's Sirus-C Professional 2.2 gaming headset look great, but the performance doesn't match - for $30 less off the shelf we would be able to recommend this product.
PRICING: You can find products similar to this one for sale below.

United States: Find other tech and computer products like this over at Amazon.com

United Kingdom: Find other tech and computer products like this over at Amazon.co.uk

Australia: Find other tech and computer products like this over at Amazon.com.au

Canada: Find other tech and computer products like this over at Amazon.ca

Deutschland: Finde andere Technik- und Computerprodukte wie dieses auf Amazon.de
We openly invite the companies who provide us with review samples / who are mentioned or discussed to express their opinion. If any company representative wishes to respond, we will publish the response here. Please contact us if you wish to respond.