Introduction and Specifications
Limefuel is a brand getting a real workout from me this month; I've thoroughly enjoyed its Blast L156X and L240X batteries, but being 15,600mAh and 24,000mAh, they are a bit on the bulky side. However, Limefuel has quite the range of Blast batteries, and the one in the lab today is the L60X, which comes with a much smaller, but still very capable 6,000mAh battery.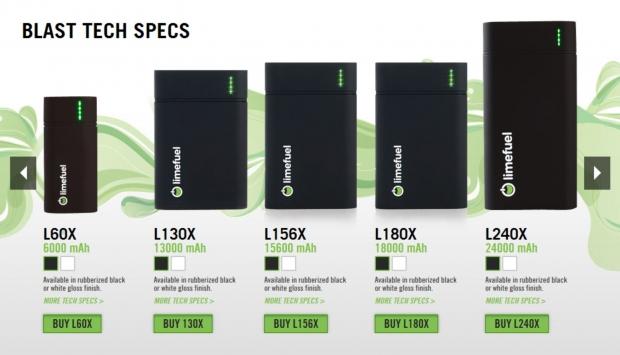 Limefuel has made the L60X available in rubberized black or the white gloss finish. I enjoy the rubberized black feel and look much better, with the white gloss finish not having that same level of quality.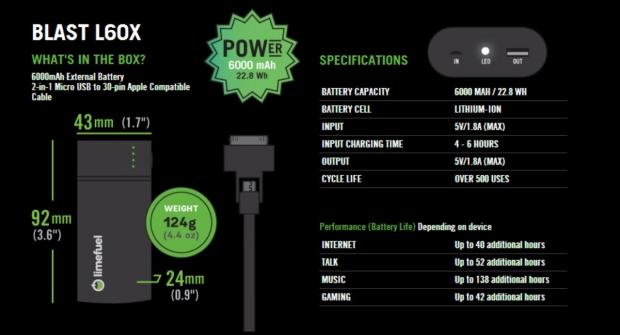 The L60X is a great portable charger thanks to its small size, which is 92mm x 43mm x 24mm (LHW) or 3.6" x 1.7" x 0.9". Combined with its super light weight of just 124g or 4.4oz., this means it's super easy to take around with you.
The Blast L60X is available on Amazon for $59.99, but is on sale right now for 50 percent off. This drops the price to a you-need-to-buy-it-now price of $29.99!
Using the Limefuel Blast L60X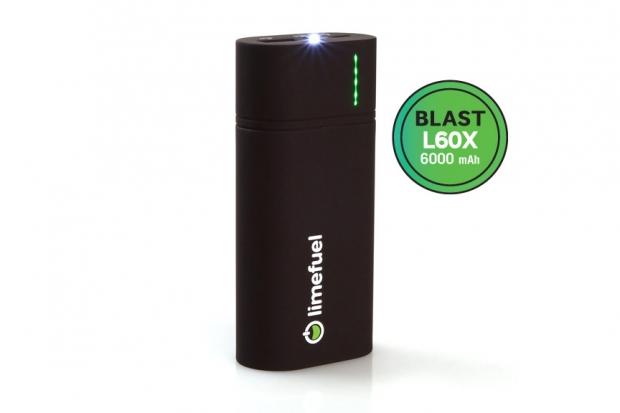 The main use of the L60X during my testing was as a portable battery to take in my camera bag, which was either topping up my Sony NEX-6 camera or my Nexus 5 smartphone. It was small enough to have sitting next to my camera, in the camera bag itself, without noticing that I had a battery inside topping my devices up.
The included LED flashlight comes in handy, especially when you're travelling or using a mobile battery in the car. I had to rummage through my carry on when I was travelling overseas, but didn't want to turn my overhead light on.
Well, thanks to Limefuel baking in an LED flashlight into its Blast range of mobile batteries, I just had to turn the light on, and I had an instant torch flashing around in my bag finding my pen that I needed. It really is a triumph that Limefuel has been able to not only craft a great looking mobile battery, but they're feature packed, too.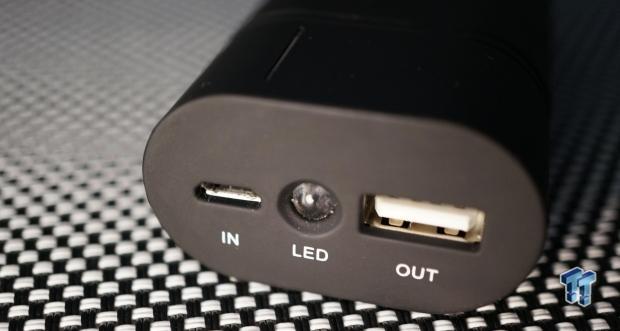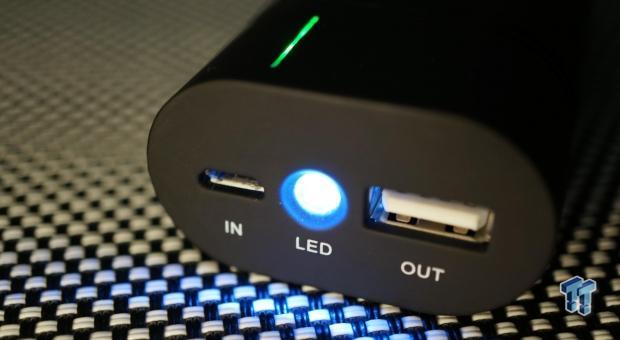 Here we have the Limefuel Blast L60X without the light on, and again with its LED flashlight enabled.
What's Hot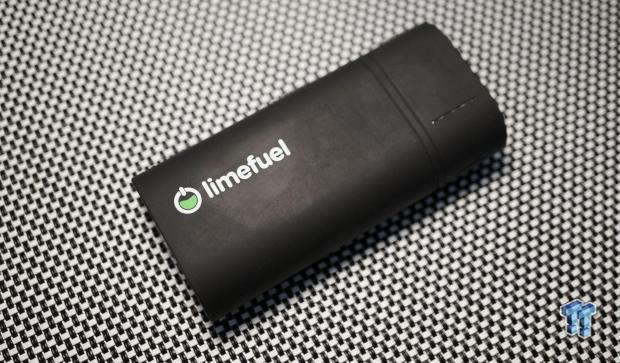 Super Portable: 6,000mAh of mobile charge isn't something that is usually small, but Limefuel has crafted a beautiful, powerful mobile battery in the Blast L60X. If you want something that can be the perfect travel companion, look no further than the L60X.
LED Flashlight, Even At This Size: It came in hand more than once during my review, with the L60X being one of my daily driver mobile batteries for this reason. That and its portability.
It Looks Great: I really love the rubberized black versions of the Blast range, but the L60X takes the cake. The rubberized finish feels and looks great on the smaller L60X unit.
What's Not
No Retractable/Built-in Cables: Again, this is something I'm nitpicking on, but it is something I'd like to see in the next version of Limefuel's Blast range of batteries. MicroUSB powers many more phones than the Lightning connection for the latest iPhone and iPad, so maybe a new version with built-in cables, Limefuel?
Final Thoughts
I already had great respect for Limefuel with its L240X and L156X batteries, but on the other end of the scale, the L60X is just as impressive, if not more so. The two bigger chargers do pack quite the weight and size punch when compared to the L60X.
The L60X is portable enough to be in your pocket or bag, and can top up virtually any smartphone in the market twice. That's three days of battery, taking into fact that your device would be okay on its own for the first day.
Limefuel has created itself an impressive lineup of mobile batteries with the Blast range, and I really can't wait to see where the company goes from here. Continue to impress me, Limefuel.
PRICING: You can find the Limefuel L60X for sale below. The prices listed are valid at the time of writing but can change at any time. Click the link to see the very latest pricing for the best deal.
United States: The Limefuel L60X retails for $29.99 at Amazon.