HIS 4-port USB Desktop AC Charger Review
After the single USB port disappointment by HIS in a previous review, we're excited to test out this 4-port USB desktop charging solution.
Published Thu, Apr 30 2015 9:22 PM CDT
|
Updated Tue, Nov 3 2020 6:59 PM CST
Introduction
As the summary states, we were left with much to be desired after experiencing HIS' single-port USB wall charger - commenting that it's an 'ok' product, but left much to be desired when looking at a great aftermarket accessory.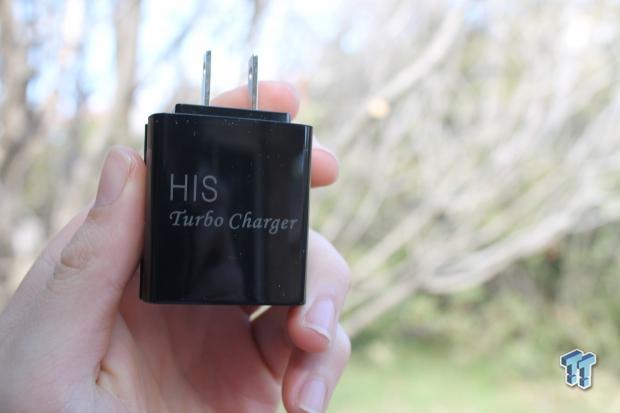 In reply to these claims, HIS has provided us with this 4-port USB desktop USB charger, offering four ports in two different charging speeds. Let's jump straight into the review.
Specifications
This 4-port solution provides you with two 2.4A and two 1A output ports - however, it's not listed if this is a limitation only in place when three or four products are plugged in or it is upheld at all times. There is no labelling on the product to suggest that two ports are permanently 2.4A and two are permanently 1A, but it does mention some form of auto detection.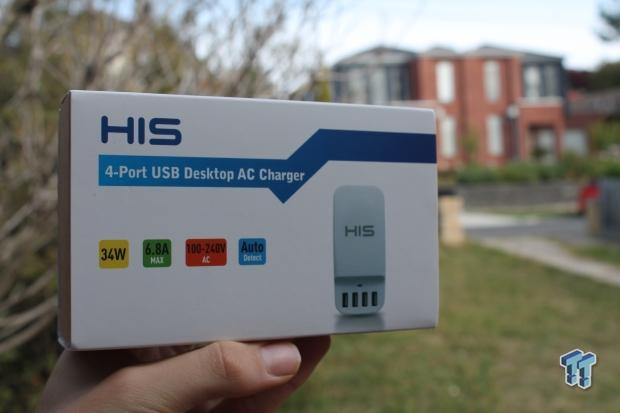 The charger claims protection against over-heat, over-current and over-charging issues which is a great positive as electrical storms or 'dirty power' can cause issues with technology products. Most chargers will offer you a 1-1.5A output from the wall, rating the HIS addition as similar or faster. As with charging, generally faster is better as you're looking for a quick fix before heading out to a party, university or work.
Weighing in at 150g total, the external cable is of good length for use and can some in different ports depending on your country of residence.
Pricing & Availability
Priced at $14.99 from Newegg plus shipping costs at the time of writing, this model is extremely cheap and seemingly worth the asking price.
What's in the box?
The product itself, an information card and the power cable are the simple inclusions in this package.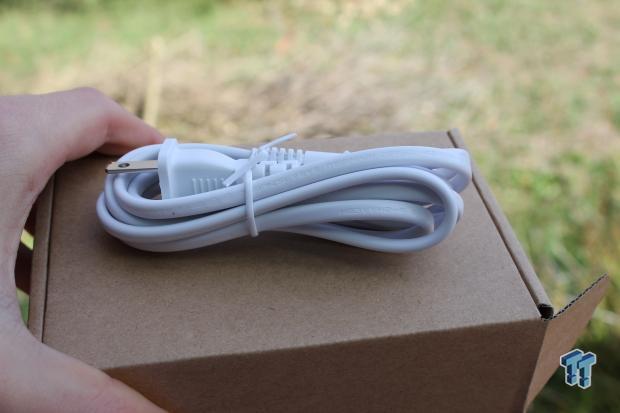 Seeing as you can buy micro USB cables for about $2 and Apple equivalents for similar pricing, it would have been great if HIS could've included both options as a bundle. I see this as something that will raise the cost maybe $1-$2 overall and keep customers much more happy - who doesn't like free stuff? The cable is of adequate length and the packaging will keep your product safe when being shipped around.
Let's dig deeper
It feels a little cheap due to its plastic nature and the design is odd at first due to the weird shape and positioning of the USB ports. This device is a little bulkier than other options on the market, but the fact that it's a desktop charger means that the enlarged size enables advanced stability.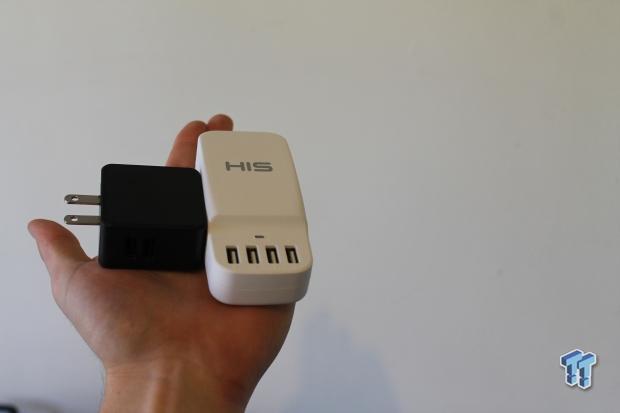 Often, when you plug in four devices to a charger, the added weight and force of them pulling will see it tip over and be quite annoying. Filling up the ports here has no negative effects on the product, but the closeness of the USB ports makes it a little annoying to unplug the middle one when you want it. The fact that it's a little bigger may be quite annoying to some, but it really depends how much you personally value the stability over sheer size.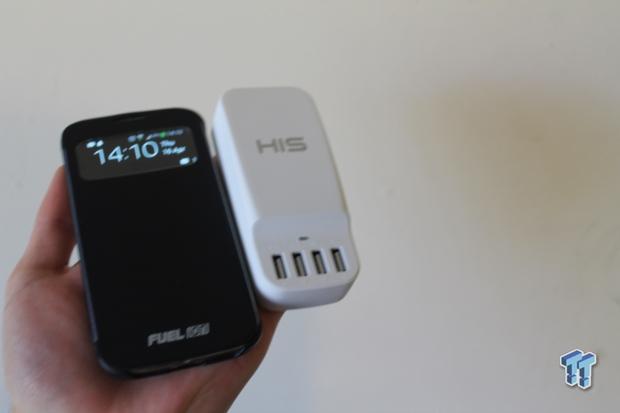 Plug it in
Providing a nice and fast charge for my Samsung Galaxy S4, it's not immediately mind blowing when compared to everything else, but 2.4A is certainly handy.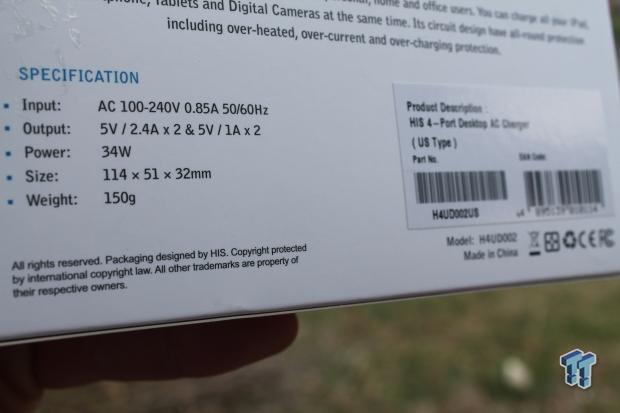 Thanks to my girlfriend moving in and us having to fight over one USB port next to the bed, it has once again highlighted the fact that I want a dual-port or more USB charger for ease of use. Single USB can be accepted when being provided with a singular technological product as a bundle, but for an aftermarket extra, you're really wanting to buy something because it offers just that much more than you already have and this is where the 4-port king steps in!
HIS has certainly fixed the single-port issues presented previously with this 4-port fast-charging monster.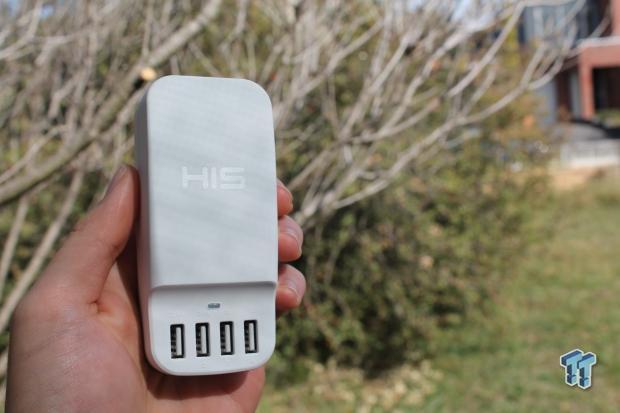 What's Hot
The stability: Even with all four ports full, it's not going to fall over.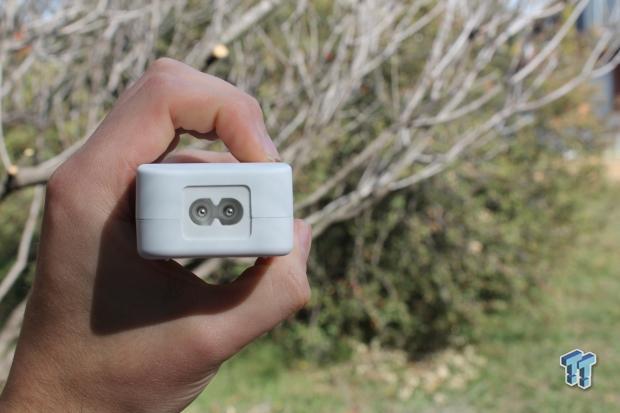 The charging speed: It offers just that bit more than your computer or standard wall-charger would.
Protection: You're safe against power surges and over-charging thanks to the auto detection technology.
The price: Under $15 plus shipping? Yes please!
What's Not
The size: Because it's quite sturdy, it's also quite bulky.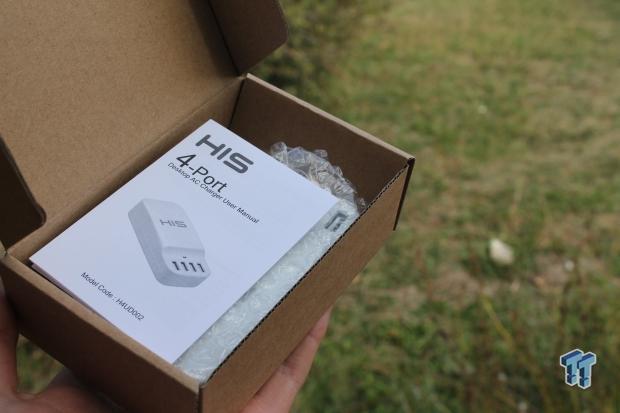 Final Thoughts
The four ports are undeniably useful in this day and age, with consumers often having to charge things like tablets, phones, Bluetooth headphones, smartwatches and more on a daily basis, it can be seen as mandatory that aftermarket chargers come with two or more ports.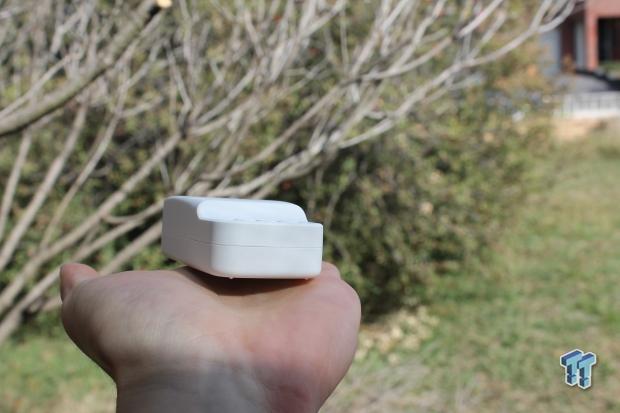 Also helpful for when visitors are around, this product won't fall over even though it feels a little cheaply constructed. The stability is nice, but the size is a little much - whether it's useful for you is up to your own thoughts on the matter.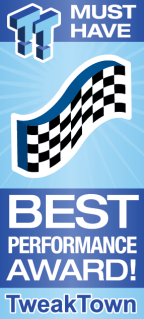 | | |
| --- | --- |
| Performance | 95% |
| Quality including Design and Build | 80% |
| General Features | 95% |
| Bundle and Packaging | 90% |
| Value for Money | 95% |
The Bottom Line: Undeniably useful for numerous applications, this product fixes the main issue of heavily burdened chargers becoming unstable and falling over when used.
PRICING: You can find products similar to this one for sale below.

United States: Find other tech and computer products like this over at Amazon.com

United Kingdom: Find other tech and computer products like this over at Amazon.co.uk

Australia: Find other tech and computer products like this over at Amazon.com.au

Canada: Find other tech and computer products like this over at Amazon.ca

Deutschland: Finde andere Technik- und Computerprodukte wie dieses auf Amazon.de