Logitech have being offering great multimedia gear for many years now, but most recently we have seen the Ultimate Ears range of audio products. If you recall we took a look at some of the more modestly priced earphones from this range some time ago with good results.
Today we have a headset from the Ultimate Ears range known only by the number 4000, we suspect Logitech are trying to keep the naming of products in this line as simple as possible.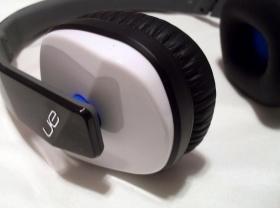 Now in a market full to the brim with different types of headsets ranging from modest to ridiculous, it's going to be a great help carrying the Logitech badge and also the Ultimate Ears name, because familiarity does well when things become confusing when looking for something to buy.
On the surface the Ultimate Ears 4000 headset seems a rather modest type of an offering with nothing really jumping out as being ground breaking or revolutionary by any means, coming in at $99.99 with free shipping direct from Logitech. The UE 4000 is the cheapest UE headphone Logitech offer, with the around-the-ear UE 6000 and UE 9000 costing quite a bit more. But having said this we do expect rather a lot from this UE 4000 because we know exactly what Logitech are capable of delivering in terms of raw sound quality, and usually at a reasonable cost.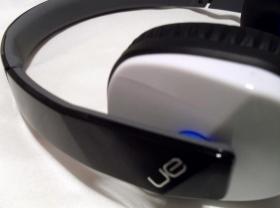 The UE 4000 are claimed to be able to produce some pretty impressive sound and this is due according to Logitech to the fact that this headset has some pretty decent drivers inside that are both powerful and highly sensitive. The included cable is also detachable which is a nice touch and allows for a minimum of friction and tangling. We would like to see more headsets with the feature built in.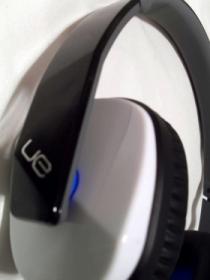 Also included with the headset is a control unit built into the cord and also a Mic to allow for calls to be made using the headset. This definitely is a nice touch and we like being able to control phone calls and music from the little unit built into the cord. Also included is a shareable splitter which can be used to connect two headsets to the one device in case anyone had wanted to do such a thing, but it certainly does not hurt to build this into the package.
Now when it comes to the ear pads themselves we have some lovely memory foam which is becoming the standard these days for good quality padding in headsets. We think it works really well and are happy to see it stay with the UE 4000 product.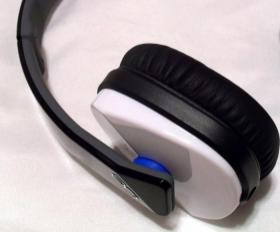 Inside we have a pair of 40mm high sensitivity drivers that we would certainly expect to be of a really good quality. The specs given for the headset seem pretty standard on the surface, but at this price point of around $100, we never look for any amazing specifications because they really are not as important as the overall design of the headset and how all the components come together to make a headset that sounds great and is durable and comfortable to wear.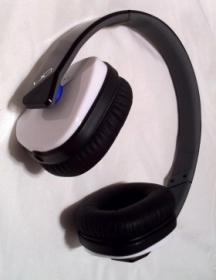 From a technical perspective the UE 4000 as mentioned above is a pretty run of the mill type headset for the price bracket and we know that may sounds a little vague as a statement, but really nuances in specifications is not going to matter in a $100 headset no matter how you slice it. What does matter here is putting a number of components together to make a modestly priced headset like this one stick out from the rest.
And that continues here in terms of build quality and on head comfort being absolutely top notch and we would even go as far as saying easily the nicest overall fit feel and comfort level for the price that we've seen. Put simply the moment we put the UE 4000 headset on we did not really want to take it off, and that's exactly what a headset designer or team of designers should aim for which is an instant feeling of 'this is nice to wear on my head'.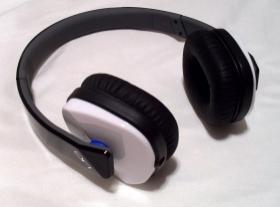 Our first impressions when listening for the first time to the UE 4000 headset was that it sounded really pleasant, and although a modest sounding statement, it's really not that often that we get to make it especially when testing a headset that really is far off being even mid-range in terms of price. The low-end was really quite nice for the most part with some very powerful bass being produced that was also deep and punchy which is exactly what we are looking for from a headset. We had no real issues with the low end of the UE 4000 headset, and feel that for most types of music being played back, users will not be disappointed.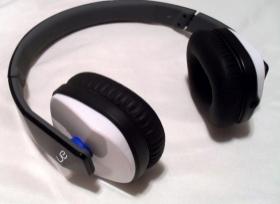 The mid-range was nothing short of great during our listening tests, with fantastic tonality and a good amount of balance and poise throughout. Really we have only one issue here and that is that the sound was a little recessed in parts meaning that certain mid-range elements at times sounded too far away.
The high-end was quite good for the most part we found with a nice airy feel too it and nothing to harsh, but again we did find some issues with the sound being a little recessed and not quite there as much as it could be.
The UE 4000 headset sounds great overall as we had hoped and Logitech have not let us down one bit. The build quality is top notch as with all Logitech products and the memory foam works a treat. We had some minor issues with the sound being a little recessed at times, but nothing is perfect and for one hundred dollars, we were mostly quite impressed.