Apple iOS 6 Mobile OS Review (on an iPad 3)
We give the just-released Apple iOS 6 mobile operating system a run around the block, and provide our impressions.

Published Tue, Sep 25 2012 9:57 AM CDT
|
Updated Tue, Nov 3 2020 7:01 PM CST
Rating:

90%
Manufacturer: Apple
Introduction
iOS 6 was released a day ahead of the iPhone 5, and I updated my third-generation iPad up with the latest and greatest mobile operating system from Apple and took it for a spin. iOS 6 will work on the last few iOS-powered devices with full functions, and some previous-generation devices, with a few features cut away.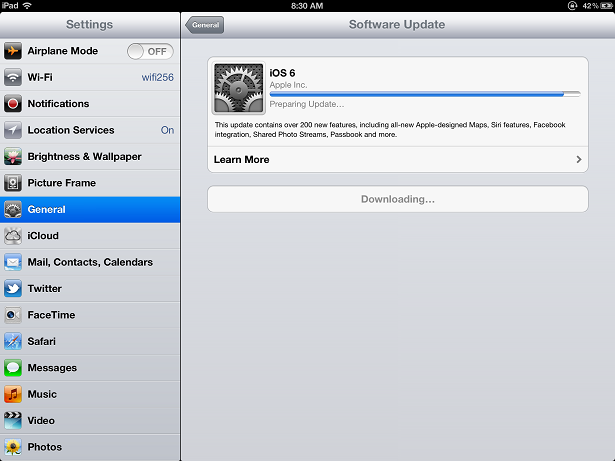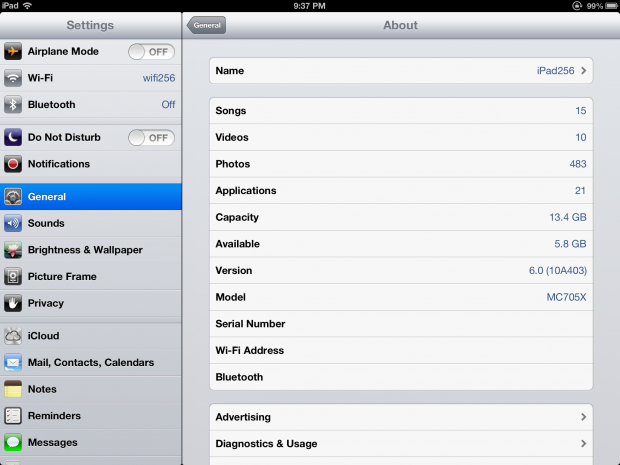 Apple's iOS has been here for years now, since the release of the first-generation iPhone, and has gone through various changes over the years. Slowly, Apple adds more and more features to the mobile OS, letting it grow and grow as the years go by.
Over the years, Apple's operating system influenced others to change their ways - and create something that looked great, but was functional. We've seen Android grow in some areas, surpassing iOS, where iOS would then bake in those functions and vice versa. Things like the notification bar have been added to iOS, which is something Android users have enjoyed for years - but works perfectly on the iOS, too.
Apple generally releases new iOS versions with a huge new product release, where the last mobile OS from Apple, iOS 5, debuted on the iPhone 4S last year. Since then, we've had smaller updates to the OS, and with the release of the latest and greatest iPhone 5, Apple have pushed iOS 6 out and into the dark, cold world.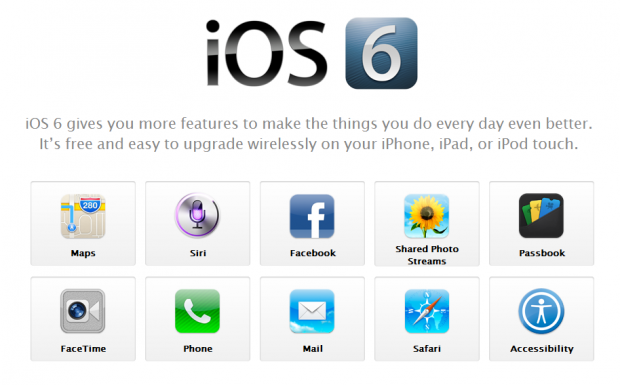 The look of iOS has been the same from day-one pretty much, Apple have always had a winner with consumers when it comes to the user interface of iOS, and why change something that's not broken? Well, that's exactly what Apple have done - not really changed it at all. If you're used to your iPhone or iPad with iOS 5, you'll feel right at home with iOS 6.
There are a few new icons and features that pop-up here and there, but for the most of it, iOS 6 is still the same ol' iOS.
The new and improved features and apps of iOS 6
Maps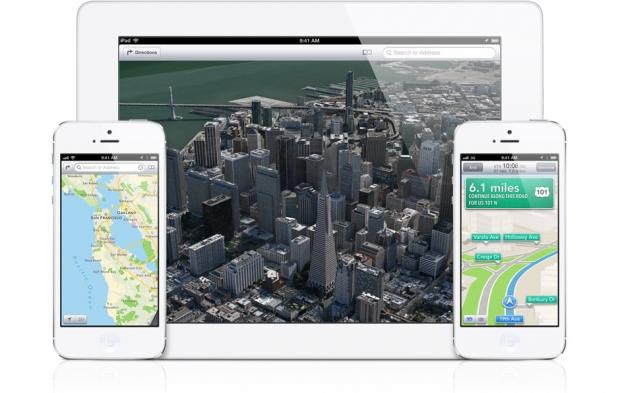 Apple has ditched its relationship with Google for its map imagining and has gone out on its own with iOS 6. Some like the new Maps and others don't. It features rotation and there is also voice guided turn-by-turn directions.
Phone
Well, on the new iPhone 5 we have new call response options - where you now have more options at the phone level of things, you can now decline an incoming call, instantly reply with a text message, or set a callback reminder.
On top of these options, there's now a "Do Not Disturb" option, which is a great idea. You can turn this option on and it will disable all incoming calls from every number, and all notifications - but - you can allow calls to come in from certain numbers, for example, your wife, significant other, or your boss. There's also the option to enable specific contact groups - very nifty.
FaceTime over Cellular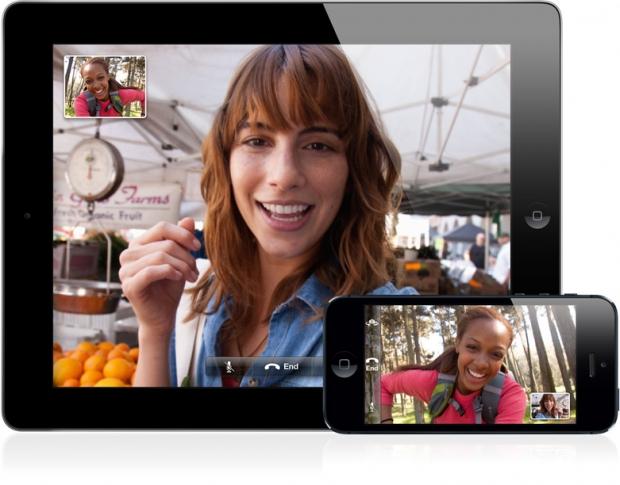 FaceTime was launched with the iPhone 4, and never really took off as much as Apple thought it would. Sure, it's a great feature, but it was severely limited in the fact that it only worked over Wi-Fi networks - meaning you had to be either at home, at a friend's house with Wi-Fi enabled or at work with Wi-Fi enabled. Now FaceTime works over cellular networks.
Passbook
Passbook has made it into the new iOS 6, but is pretty much limited to the United States right now. Apple decided to not include near-field communication (NFC) technology in the new iPhone 5, so this is the closest thing you'll get for now. Passbook lets you store your boarding passes, movie tickets, retail coupons, loyalty cards and more, all in the single place. Passbook will let you scan your iPhone or iPod touch to check in to flights, a movie, or redeem a coupon.
Shared Photo Streams
Those of you who run multiple Apple devices will love the new Shared Photo Streams option, where you can simply select photos from the Photos app, tap the Share button, and choose who you want to share your snaps with - it's that simple. iCloud friends on an iOS 6-based device, or a Mac running Mountain Lion get the photos delivered immediately in the Photos app (on iOS) or in iPhoto (on the Mac.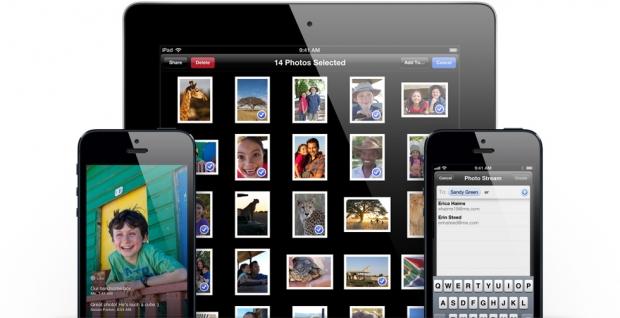 Shared Photo Streams also don't count toward your iCloud storage - which is another reason you should really keep your photos on the cloud, especially the iCloud.
Facebook and Twitter integration
Oh yes. This is the granddaddy of all features, in my opinion. Facebook and Twitter are now both deeply integrated into iOS 6 itself. You can change your Facebook status, or tweet off to Twitter by just sliding down from the top of the notification bar - choose Facebook or Twitter, type your status update or tweet and you're done. This is wonderfully simple, and will get people using the social networks much more.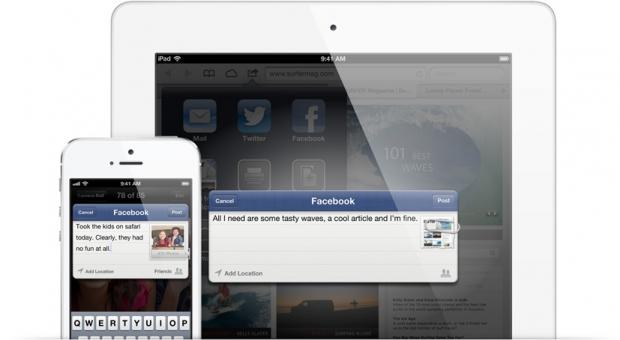 Sharing photos and content directly from the Camera or Photos is easier than ever, uploading something directly to Facebook, or sharing your location from Maps. If you don't want to tap, you can even ask Siri to do the updating for you.
Siri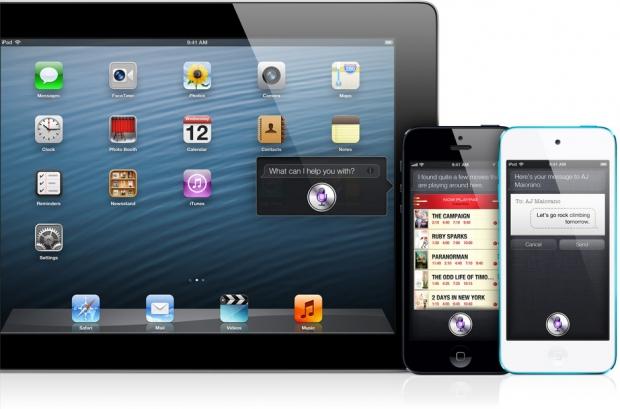 Siri has gotten older, and wiser with iOS 6. Siri now understands more languages, and works in more countries - something that was severely lacking in iOS 5. I tried Siri on my iPad, and I'm still not impressed with it, but I'm based in Australia so it's not all there and working. I asked her to "visit www.tweaktown.com" and all I got was something about some Twitter website - ugh.
Mail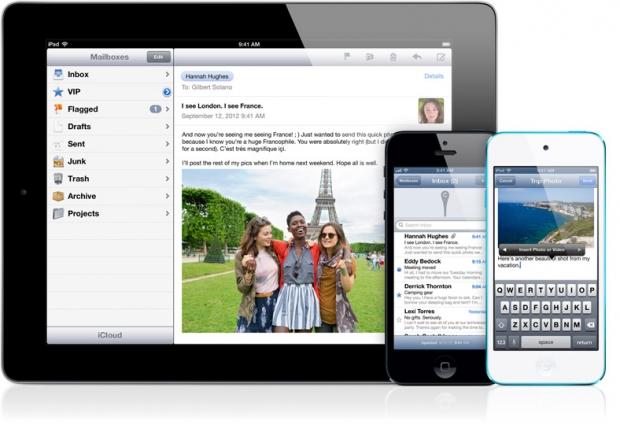 Mail gets a much-needed redesign, with an easier-to-look-at interface, which is better for reading and writing. iOS 6's Mail app includes a VIP list which doesn't let you miss an important e-mail from someone such as your boss, accountant or partner. Photos and videos are easier than ever to add to e-mail messages, and to refresh your mailboxes, all you have to do is swipe down - swish.
Safari
I've never personally liked Safari, but iOS 6's new Safari app does sport some nice features, finally. iCloud Tabs will now keep track of all of the pages you have opened across all of your devices, meaning if you were on your iPad and needed to run out of the house but didn't want to lose that website you were on, you can jump on your iPhone and continue reading that same site once you reach your destination.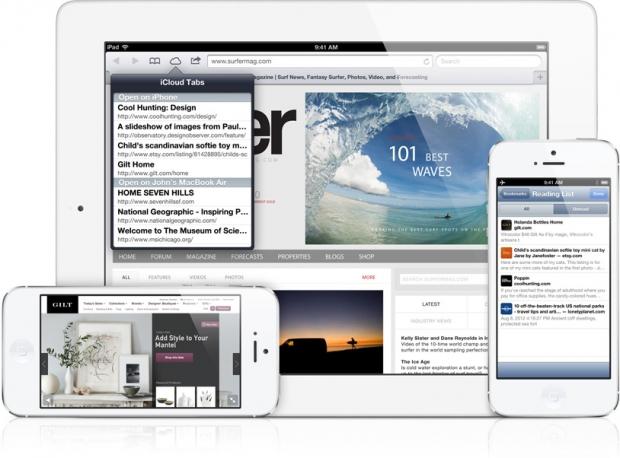 Safari also now has the ability of saving webpages, and not just links into something Apple calls the "Reading List". Safari has never been better - and is finally catching up to the competition found in Google's Chrome web browser. In addition we found that webpage loading seems a bit quicker, too.
Camera
iOS 6's Camera app has also been updated, and for the iPhone and iPod touch, it now features a new panorama feature. All you need to do is hold the phone still, turn the phone 240 degrees (horizontally, or vertically!) and it will then create a seamless, high-resolution panorama. Expect to see a bunch of panorama shots hit Instagram, Facebook and more in the near future!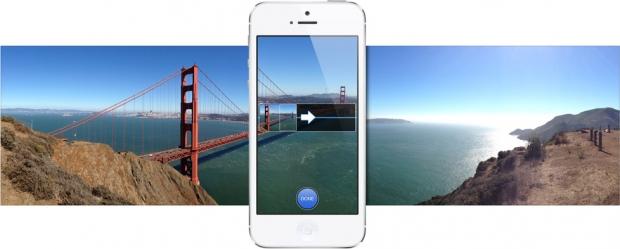 What we liked, and didn't like about iOS 6
What we love:
Facebook and Twitter integration - Thank you, Apple. This is great and I truly love it. I wish this was on my Android devices, and now it makes me like iOS that little bit more. Having social networking tied into a mainly social device is imperative. Apple, in traditional fashion, make it simple, and easy to use. A simple slide down from the top of your iOS 6-based device, and you're right there - ready to tweet.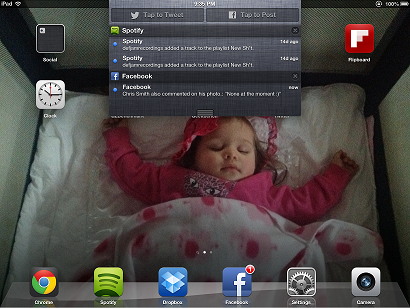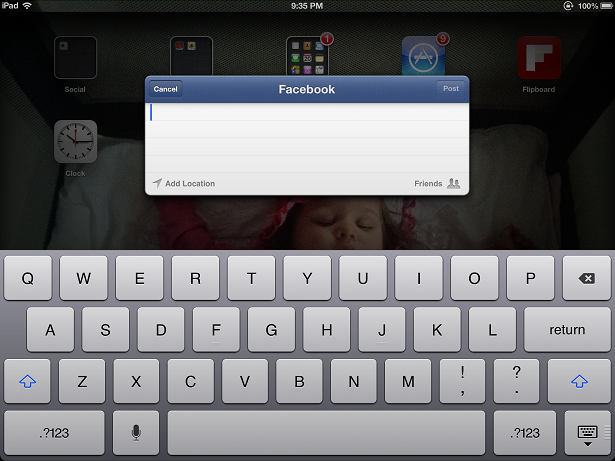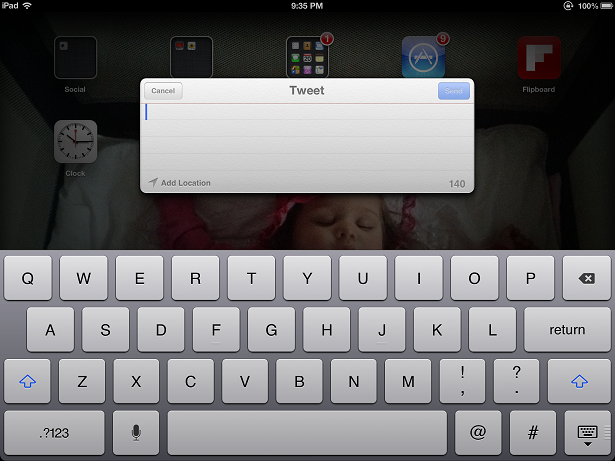 The new look App Store - Apple have needed to update the look of the App Store for a while, and they've finally done so with iOS 6. It features a very fresh, very 'now' look. Little things like the indented buttons for categories, to the sliding your way through the apps at the top of the Store, it's wonderful.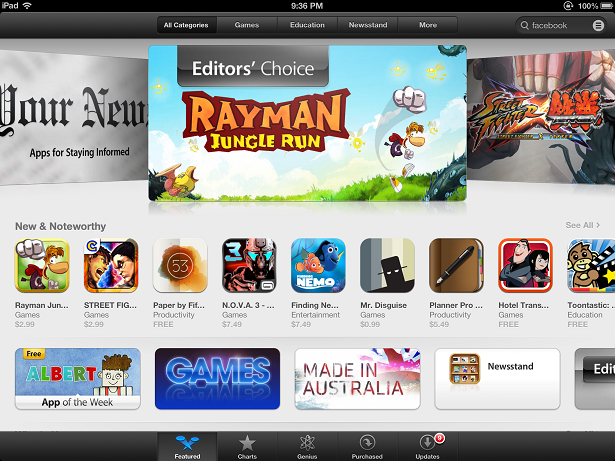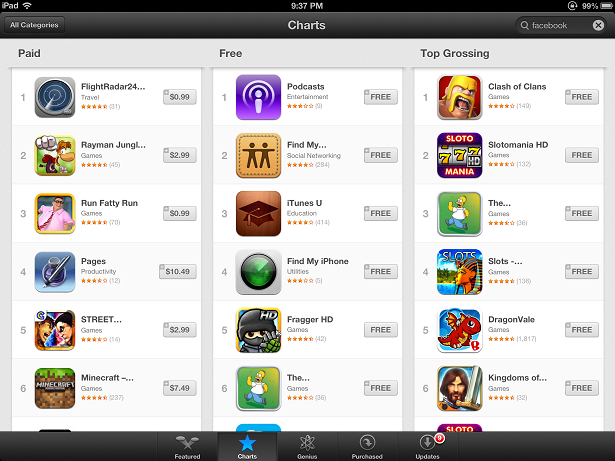 You'll also no longer need to continuously type in your password to install updates - something that was a true pain in my ass from day one on any Apple device.
Phone/DND mode - Apple adding in the Do Not Disturb mode is a stroke of genius, dabbed in a jar of simplicity. It's these little things that set the Cupertino-based company apart from the rest. The ability to have a no-call option, but with allowances for certain people, or groups, is a great touch. I haven't used this as I only tested iOS 6 on my iPad, but this will be a great feature on the iPhone, that's for sure.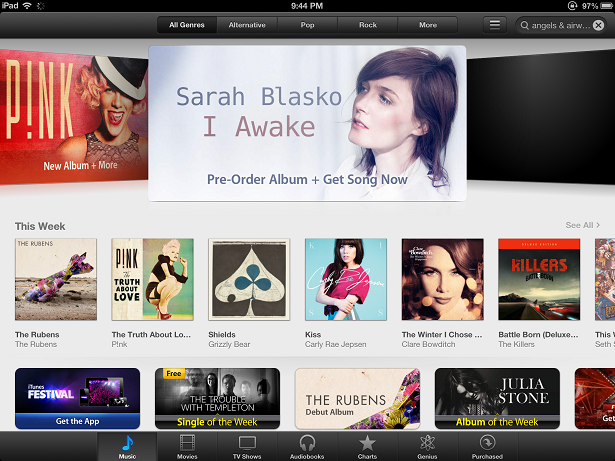 FaceTime - Apple enabling FaceTime over a cellular connection was a big mistake with the launch of the iPhone 4, but they've finally corrected themselves by enabling it in iOS 6. I'm not a big user of FaceTime, or video calls for that matter - but this will push people to use the application much more.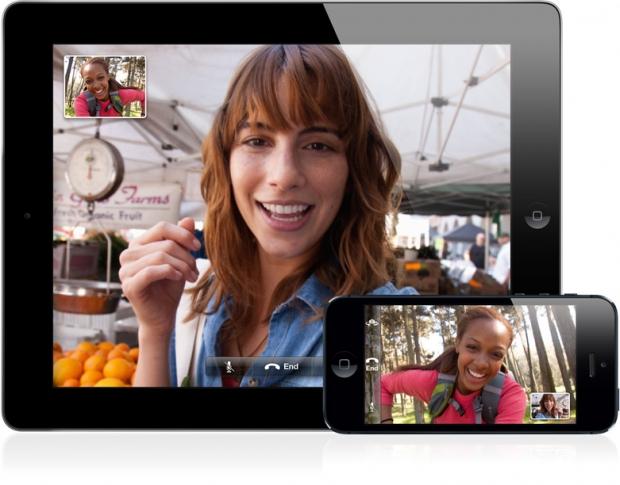 What we didn't like:
Maps - Apple, WTF. The company has been fighting with Google in the mobile OS war for years now, with casualties all over the place. Maps is unfortunately one of these casualties. Apple can brag as much as they want about Maps, and how it's "Apple-designed", I don't give a crap. Users don't care about the going-ons between Google and Apple - they want to be looked after.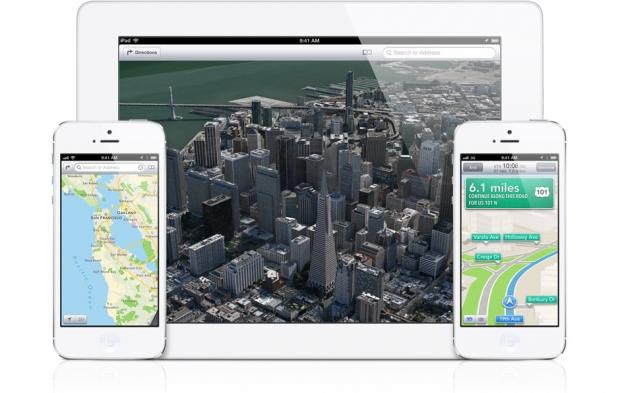 Apple really threw customers to the ground with Maps and it shows. It's not as good as Google Maps, and it really shows. There's no street view, and worse yet, there's absolutely no public transport options for navigation. Really, Apple?
Apple's Maps app is a first-gen map application from the company, where Google Maps is really in its stride - but Apple took a huge plunge here, and there are plenty of people that I know who are truly disappointed in this feature alone, to the point where they've now thought twice about getting the new iPhone 5 because of it.
Passbook - It's really only useful in the US, and while I understand the US is a huge market - it's not the only market. I'm an Australian, and here it doesn't work - so it gets included in my things "I don't like" about iOS 6.
No killer apps - I really expected Apple to throw in a truly killer app, something to say "here's iOS 6, check THIS out", but there is not. There are changes here and there, improvements, and some new apps such as Passbook, but nothing that truly stands out on its own like FaceTime did with the iPhone 4 launch, or Siri with the iPhone 4S launch.
Final Thoughts
iOS 6 is a great update, to an already great OS. Is it king of the hill? Well, that's a personal choice, and something that comes from you - the user. I think iOS 6 has done some things very right, and Apple are very, very careful of doing any changes to the OS - such as overhauling its now ageing user interface.
But, any updates to the UI, and it would most likely begin fragmenting their user base, and have people throwing up their arms in protest. You know, the same way people do when Facebook intros a new layout - but eventually, people get used to it.
Apple have stepped iOS 6 up a notch by adding in pure social networking directly into the operating system, which really is a stroke of genius - but it was a one step forward, two steps backward with the Maps debacle. What was Apple thinking? They hate Google that much, that they still allow apps such as YouTube on their devices, but throw Google Maps away? iDiots.
Apple has pushed out iOS 6 as more of an evolution of the mobile OS, and not a revolution - but competition is firing up. Android 4.0 Ice Cream Sandwich is a formidable competitor now, and Android 4.1 Jelly Bean, in my opinion, eclipses iOS 6 enough to stay ahead. Whoa - did you see that? Oh, it was just an axe flying over my head - better watch out with the iOS is not as great as Android comments.
iOS isn't bad, but it still has the same issue of pushing control, and restriction on the user. No third-party keyboards, no changes to the UI - this makes it feel like the original iteration of iOS, just much better. I want something new, something fresh - something that makes me stand back and say 'WOW - now that's something I did not expect - that is truly awesome', but iOS 6 doesn't make you say that.
An evolution of an already impressive OS is great, too - so if you're an iOS user, you're going to find iOS 6 not much different - but that's not so much of a bad thing if you enjoy iOS 5.
I think iOS is well overdue for a new update, and I really expected the debut of a "built-from-the-ground-up" iPhone 5 would've been the perfect time, but obviously not. iPhone 5S with iOS 7, perhaps?
PRICING: You can find products similar to this one for sale below.

United States: Find other tech and computer products like this over at Amazon.com

United Kingdom: Find other tech and computer products like this over at Amazon.co.uk

Australia: Find other tech and computer products like this over at Amazon.com.au

Canada: Find other tech and computer products like this over at Amazon.ca

Deutschland: Finde andere Technik- und Computerprodukte wie dieses auf Amazon.de
We openly invite the companies who provide us with review samples / who are mentioned or discussed to express their opinion. If any company representative wishes to respond, we will publish the response here. Please contact us if you wish to respond.