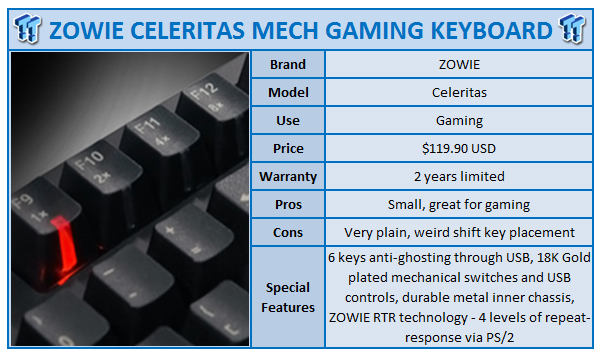 I'm a person of first impressions, and first impressions of this keyboard (for me) are quite good. The ZOWIE CELERITAS Mechanical Gaming Keyboard comes in a stylish black box with a circle in the middle that gives you a peek of things to come. Once inside, you'll find the keyboard with a 2m long USB cable, a USB to PS/2 adapter and a ZOWIE "strive for perfection" sticker - a very nice addition from ZOWIE. Onto the keyboard! My first impressions of the keyboard were "Oh my, those keys are quite tall" and because I type quite fast (approx 100wpm), I thought this would be a challenge. I was surprised; the keys are surprisingly soft to touch and are easy to press down on, which is great. As for the keys themselves, we have a normal QWERTY keyboard here with the standard Function keys and number pad. No extras, no LCD screen, no programmable keys - no frills. This is a double-edged sword for me; I like the no-frills, but there's nothing that makes me look at the keyboard and think "I want this, now".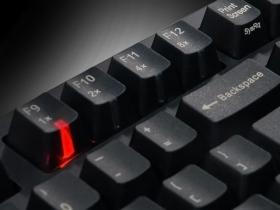 When the ZOWIE CELERITAS is placed on my desk next to my trusted Razer Tarantula, it looks quite small. It's definitely taller, but the keyboard definitely is sucking its love handles in - which after a while, I get used to. Just as I'm typing up some Duke Nukem Forever related news for
TweakTown
, I hover my right pinky over the right shift button and go to press it to make a question mark, press, press and a few 's later I figure out one of two things - first off, the shift key is very small; secondly the question mark has been moved. This was probably one of the most annoying things for me, but this *is* a gaming keyboard, it is not built to impress me for typing. On the other hand, it's also a keyboard - so it should gel well with people who are wanting to type. Ok! Let's get into the gaming side of this puppy. I cranked myself up some Team Fortress 2, Battlefield: Bad Company 2 and some single player nanosuit-enabled Crysis 2. Well, I was impressed. Once my headphones were on, gone is the key-press noise. On comes the awesome mechanical keys and their super-responsiveness. This is thanks to ZOWIE's claim of the fastest response time of any mechanical keyboard currently on the market. The ZOWIE CELERITAS features anti-ghosting and an actual response time of only 0.2 seconds with the standard of a "normal response time" being 0.5 seconds. You can definitely feel this when having two keyboards side by side with the ZOWIE. I was able to do things that normal keyboards wouldn't, but to me it is not too surprising as I've been using gaming keyboards for years now. The one thing that did stand out whilst gaming with the CELERITAS was the mechanical-based keys; they give off a definitive 'click/clack' and you almost feel the key is part of your finger as you press down.
Having a non-mechanical keyboard with the CELERITAS side-by-side is when the differences really shine - this is something I urge all people to do when deciding to go for a mechanical keyboard as they are definitely not for everyone.
For $119.99 U.S.
over at the Egg masters themselves, the CELERITAS represents some great value for money - considering its feature set and that it's a mechanical keyboard. I'm pretty old-school and when I am impressed I find myself doing the Clark Kent thing, saying stuff like "Golly" and "Wowie", but at this point I was ready to trademark "ZOWIE" instead. Another thing that caught my attention was the slick red glow of the ZOWIE logo and ZUM/CAP/SCR in the right hand corner. It doesn't blow you away with brightness, it's a subtle touch which I liked. After a little getting used to the keyboard with some gaming and alt-tabbing to jot down my thoughts, my hands got used to the keyboard and I was able to type considerably faster without making as many mistakes. The keys are a joy to press once you've gotten used to them.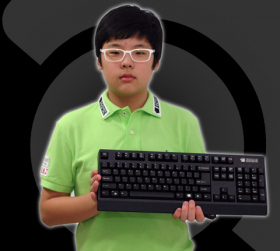 ZOWIE's CELERITAS is a different outing in the new world of Mechanical-based gaming keyboards. It's not a bad keyboard, it's just not up to the same calibre as other mechanical gaming keyboards, yet.