IKONIK show us Ra X10 with 13 cooling fans (video)
IKONIK provide us early look at new prototype case.
Published Jun 11, 2008 2:59 AM CDT
|
Updated Wed, Jul 27 2022 3:46 AM CDT
1 minute & 28 seconds read time
While we were visiting IKONIK this afternoon, we also got an early look at the Ra X10 computer case. Keep in mind that the sample we saw was not finished yet and it still needs some work to polish things up before its release in early August.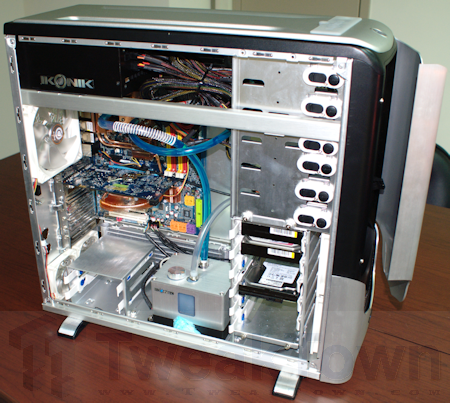 Check out the video we recorded today from the IKONIK HQ in Taipei and then read on...
This case is a beast! It includes no less than 13 cooling fans located in the right spots (front, back, top, bottom and sides - air flow shouldn't be an issue...), it comes with CPU water cooling as well SIM (System Intelligent Management) allowing you to monitor many aspects of what's happening inside the case. IKONIK really pushed the fact that it is a tool-less designed case with many "one click" features for ease of use - everything from side panel, fans and front panels.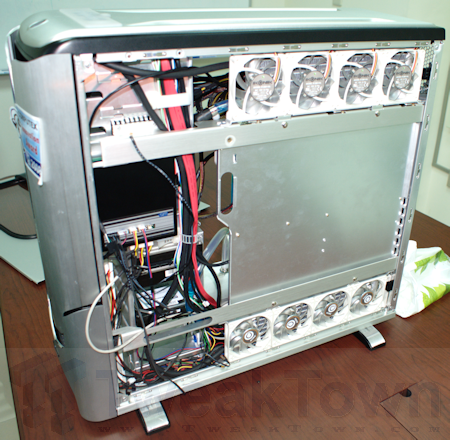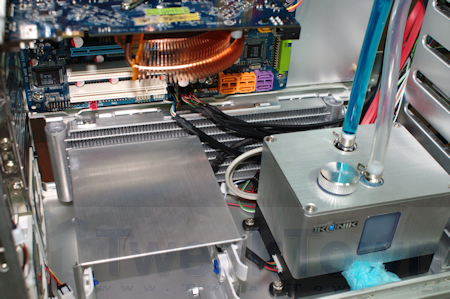 One feature we really like is that the power supply, fans and hard drive mounts also feature anti-vibration technology to help reduce noise. You can fit up to 10 hard drives inside and the drives that are mounted in the front storage area with the clip-in feature are able to be mounted with the HDD facing either way for cable management reasons - this will help keep the front side area of the case cable free for nice presentation, just run the cables around the back side area instead.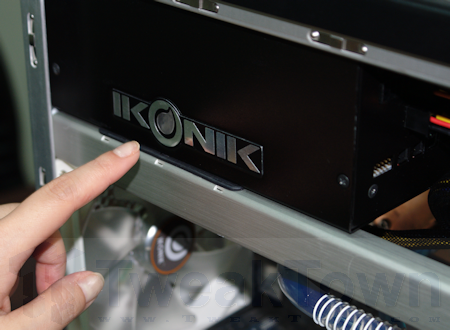 Still not enough for you? At the front top of the case is a water flow meter for the water cooling setup and the I/O panel at the top for front access is covered by a magnetic cover which helps protect the ports from dust when not in use. There is not a whole lot this case doesn't have... it packs in just about everything we could think of and probably more.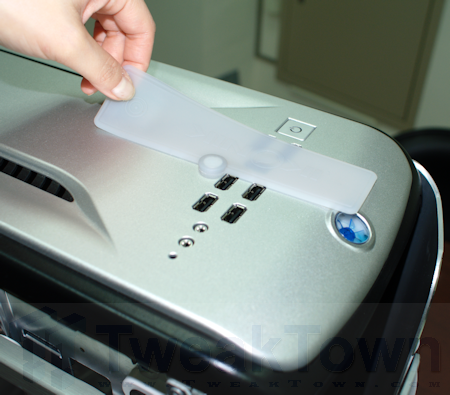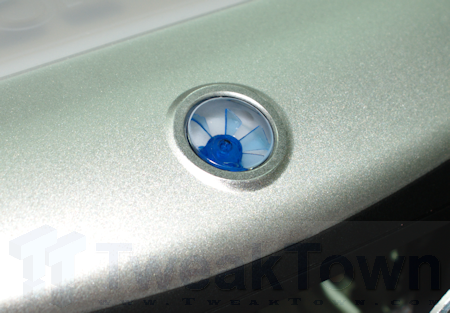 This case will go on sale in August and the fully optioned out model (with 13 fans and CPU water cooling) will set you back a rather expensive $400 USD but when you consider what you get, it's probably worth every penny.
We'll have our full review online just as soon as it reaches us!