Apple's Vision Pro headset was announced during the WWDC event on June 5 and at the time the company said that we should expect it to be made available to buy in early 2024. We're still waiting for a more concrete timeframe with which to work and it hasn't been forthcoming. However, a new report appears to suggest that we shouldn't expect the headset to break cover until a little later in the year than some of us had hoped.
Apple's vague early 2024 window does leave plenty of wiggle room of course and it could realistically mean anything in the first six months of the year. Still, some would hope for a release in the first few weeks of 2024 but that now seems unlikely based on a report by the normally well-connected Mark Gurman.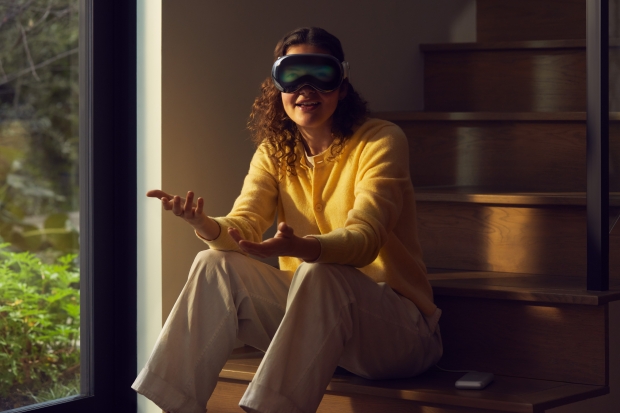 Gurman was writing in the weekly Power On newsletter for Bloomberg when he poured cold water on any hopes for a Vision Pro release in January or February. According to him, we should look towards March instead.
That doesn't mean that things aren't progressing, however. MacRumors notes that some Apple retail employees have been sent to Apple's Cupertino headquarters in order to receive the training required to sell the new headset once it does arrive. A previous report had claimed that Apple won't sell the Vision Pro online, instead requiring that people go into a local Apple Store in order to buy the $3,499 mixed reality headset. That could be due to a few things, not least the initial setup and configuration process that the headset is likely to require.