While you might be hopeful of scoring a good GPU deal now that the Black Friday price-cutting action is well underway, you can forget it with NVIDIA's Lovelace flagship in the US.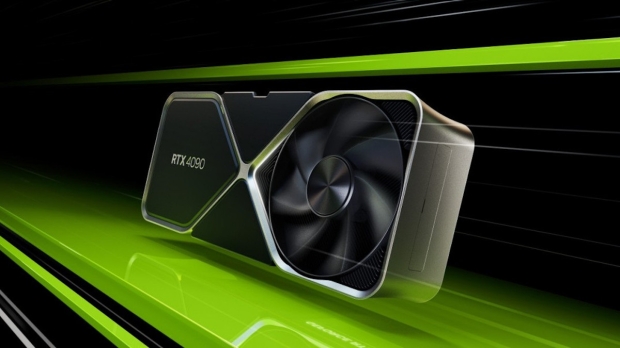 Prices of the RTX 4090 at US retailers are heading up, not being discounted, as a report on Wccftech outlines - backing up recent chatter on the grapevine that the cost of this graphics card was set to rise.
Looking at Newegg for example, there's one model of the RTX 4090 at $1,900, then the next cheapest is around $2,100, and the others on sale are $2,150 or upwards (at the time of writing). On Amazon US, you're also looking at over $2,000, and some other major retailers are simply out of stock (like Best Buy).
Just a few weeks ago, you could pick up an NVIDIA RTX 4090 for around $1,700 to $1,750 (and it wasn't that long ago they were around the MSRP of $1,599, for entry-level models of course).
The worst thing is that after the Black Friday sales period is over, pricing is likely to notch up even further, or there's certainly the potential for that to happen.
So, what's going on? Well, as we've discussed before, this might be a direct result of the situation with the ban on the RTX 4090 in China.
How does that work? The price of the RTX 4090 skyrocketed in China when news of the ban was first heard a while back, so more stock has been sent that way by graphics card makers - to capitalize on the profits to be made - thus inventory is thinner on the ground in other regions like the US.
That's the theory, and it makes some sense, especially when you remember that there isn't a huge amount of RTX 4090 stock produced (given it's a very pricey and niche GPU compared to the more mainstream Lovelace models).
The situation should stabilize more as the ban has now come into play, and prices will likely correct themselves as we move into 2024, or that was certainly the prediction from those who correctly called these RTX 4090 price rises that are now happening.
In short, now is not the time to buy an RTX 4090 graphics card, and you really should wait until the new year for price corrections to hopefully start to kick in.
Of course, there's another good reason to hold fire, and that's to see if NVIDIA reveals an RTX 4080 Super at CES 2024, which is the strong rumor at this point. That new version of the RTX 4080 might prove a more compelling purchase than an RTX 4090 anyway, certainly for gamers.