It seems the ban on NVIDIA's RTX 4090 graphics card being shipped to China is going to be in place in two weeks, or so further chatter from the GPU grapevine indicates.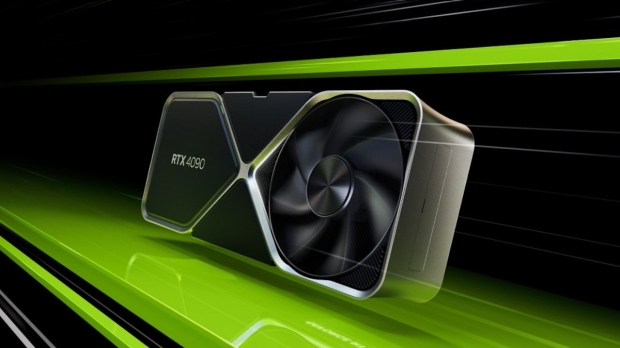 According to Tom's Hardware, with the website citing the usual insiders ('people familiar with the matter') and its own delving into published SEC filings, the RTX 4090 ban will kick in come November 17.
This backs up a report from MyDrivers earlier this week which specified the same date, just a fortnight from today.
With multiple sources now floating this idea, it seems more and more likely to happen - plus there have been rumors that November was the month for the ban to be instigated for quite some time now.
The ban does not just apply to the RTX 4090, but other NVIDIA products which are aimed at AI usage (and heavyweight apps in general) such as the H100 GPU (which forms the backbone of a bold new idea - a 'floating AI city' on the ocean that's a 'sovereign state' no less).
As we've discussed before, the reason the ban on the RTX 4090 is bad news outside of China is because it will have repercussions in the consumer graphics card market, pushing up prices for these GPUs elsewhere.
What's happening is that ahead of the ban, the demand for the RTX 4090 GPU in China has obviously skyrocketed, as it's a case of buying the graphics card now, or having to pay an absolute fortune through unofficial channels later.
Due to that demand, price tags have headed swiftly upwards, and so graphics card makers are trying to make hay while the sun shines and get as much product as they can out to China to take advantage of those much-inflated prices.
And it's a simple equation for the rest of the world - more inventory going to China means fewer units shipping elsewhere, meaning stock could get thin on the ground in the US (and other regions). Naturally, that'll push the price of the RTX 4090 up, and we're already seeing this happen at major retailers in the US - it's a situation that's only likely to worsen as the ban looms larger.
There's a possibility that this info could be wrong, and the RTX 4090 ban won't come into force on November 17, of course, but given the weight of rumors, it's looking increasingly like it will. Even if it is pushed back - which is possible, even as a last-minute decision - it seems likely the ban will be enforced soon enough.
Leaving would-be RTX 4090 buyers in a tricky situation - one where, as we've already discussed, it's likely best to wait before pulling the trigger on a purchase, until either pricing drops again, or the RTX 4080 Super emerges as a better bet (maybe).