ASUS launched one of the most beautiful graphics cards it's ever with its new ROG Matrix GeForce RTX 4090 24GB graphics card, which costs $3199 as it is... now it's launched in China, and it's selling for $8230.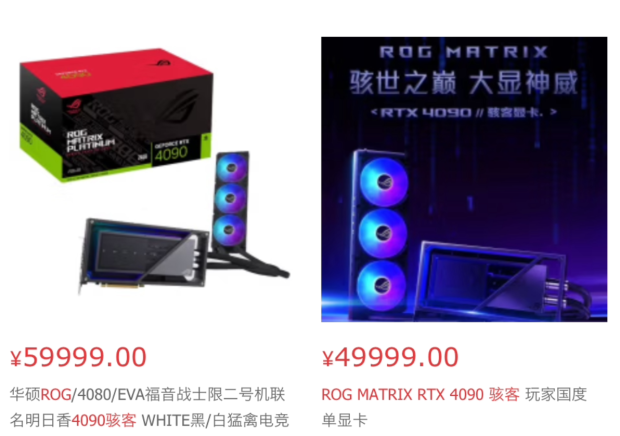 The new ASUS ROG Matrix GeForce RTX 4090 has an MSRP of $3199, twice the cost of the $1599 reference pricing, meaning you could buy 2 x RTX 4090s for the cost of the ROG Matrix RTX 4090 on its own. But, when you look at the $8230 pricing in China, you could buy 5 x RTX 4090s at $1599 each for that cost. Or, you know, the rest of the PC: CPU, motherboard, RAM, etc as well as an RTX 4090 and a 4K 120Hz OLED display.
Anyway, the ASUS ROG Matrix GeForce RTX 4090 has launched in China with an official MSRP of 23,000 RMB ($3155 USD or so), while at JD, the card is selling for 59,999 RMB ($8230 USD or so).
That's a big difference, a big, big difference. With an import ban on the GeForce RTX 4090 in China, it kind of makes sense that the ASUS ROG Matrix GeForce RTX 4090 is so expensive in the country.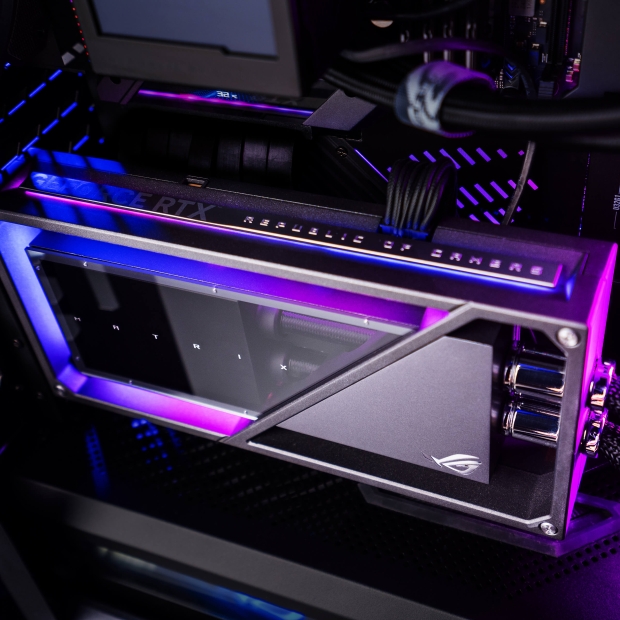 The import ban has driven up the price of graphics cards in China as it is, with a regular GeForce RTX 4090 costing around 19,000 RMB (which is around $2600 USD or so), which is a $1000 premium over the regular $1599 US MSRP for the RTX 4090. Although, in China, the MSRP for the GeForce RTX 4090 is 12,999 RMB ($1780 USD or so).