A team of astronomers has used data from NASA's Chandra X-ray Observatory to detect a ghostly skeleton hand floating in deep space located more than 15,000 light years away from Earth.
NASA's latest and greatest X-ray telescope has used its Imaging X-ray Polarimetry Explorer (IXPE) to observe MSH 15-52 for a total of 17 days, the longest Chandra has observed a single object since it launched in December 2021. So, what is the ghostly hand? The astronomers explain that MSH 15-52 is the leftover remains of a dead collapsed star. When a star exhausts its fuel, it collapses in on itself creating an extremely dense object called a neutron star.
A pulsar is a rapidly spinning neutron star, and technically, MSH 15-52 is a pulsar wind nebula that emits a very strong magnetic field that produces powerful jet streams of energized particles. The researchers recently penned a study published in the Astrophysical Journal where they explain the magnetic field created by the pulsar determines the basic shape of the nebula and, in the case of MSH 15-52, the bones of the ghostly hand.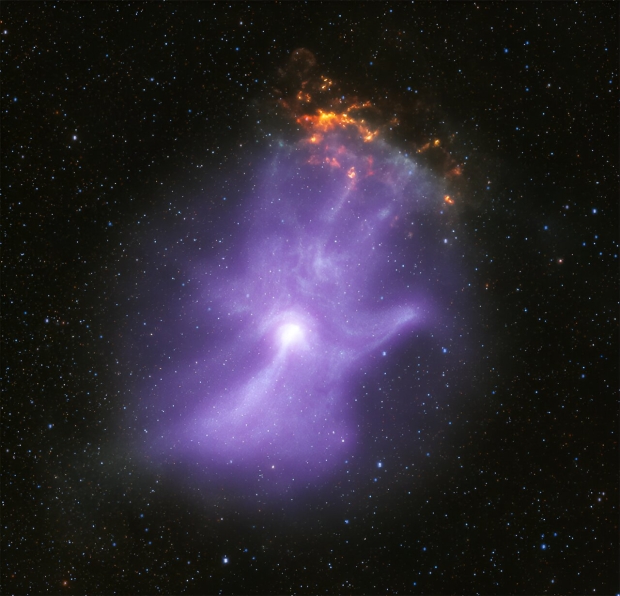 "The charged particles producing the X-rays travel along the magnetic field, determining the basic shape of the nebula, like the bones do in a person's hand," said Stanford University's Roger Romani, lead author of a new paper published in the Astrophysical Journal.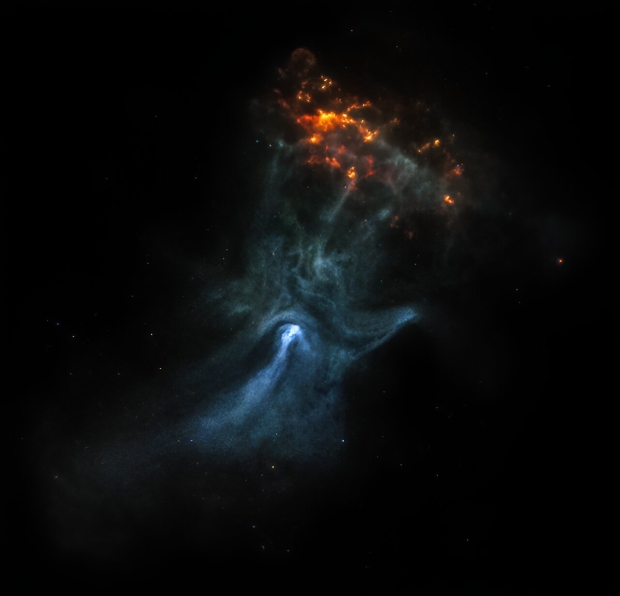 "We're all familiar with X-rays as a diagnostic medical tool for humans," said co-author and Stanford physics PhD Josephine Wong in the statement. "Here we're using X-rays in a different way, but they are again revealing information that is otherwise hidden from us."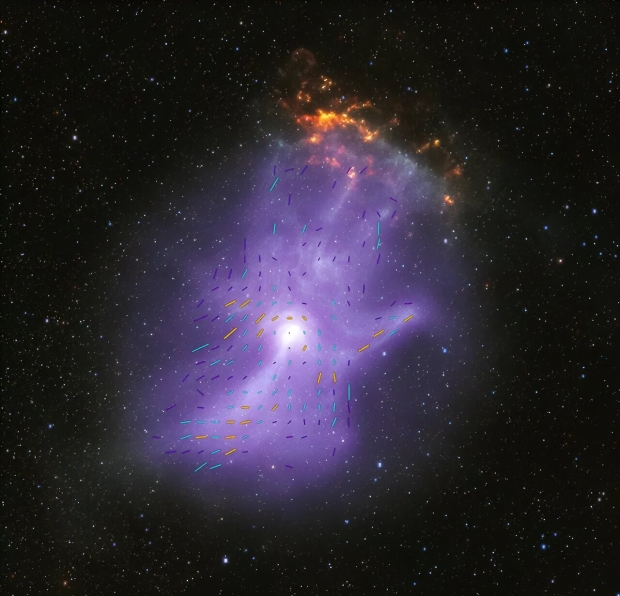 "We've uncovered the life history of super energetic matter and antimatter particles around the pulsar," said co-author and Stanford postdoctoral research fellow Niccolò Di Lalla. "This teaches us about how pulsars can act as particle accelerators."