If you didn't think that Samsung's Galaxy Z Flip 5 could get any cooler, you were very, very wrong. That's something we now know after the company announced the Galaxy Z Flip 5 Retro, a phone that takes the popular foldable and turns it into an homage to the 2003 flip phone, the SGH-E700.
That SGH-E700 was a phone that became Samsung's first to feature a built-in antenna, which might seem like nothing in 2023. But 20 years ago it was a big thing, and while Samsung might not have been the first to do it, the move away from giant plastic antennas is always something to be celebrated. The Galaxy Z Flip might never have had an external antenna, but this retro model still gives us all the feels.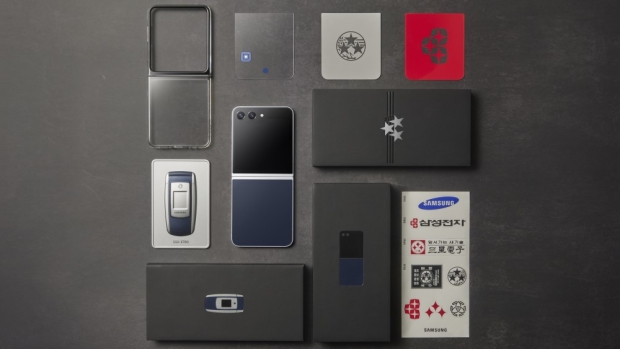 Samsung announced the new phone via a press release, saying that it will be a limited edition model and go on sale on November 1 in Korea, the UK, Germany, Spain, and Australia before going on sale in France a day later.
The phone itself is the same as the standard Galaxy Z Flip 5 on the inside but comes with indigo blue and silver colors to borrow from that iconic SGH-E700. The package also comes with three Flipsuit cards that feature logos from different eras of Samsung's history. There's a Flipshit case and collector card engraved with the phone's serial number, too.
Samsung is quick to point out that the new phone will only be available in limited quantities, so we'd suggest picking one up as soon as possible if you want to add one to your tech collection.