A "devil comet" is about to make its close approach to Earth, and despite its name, that certainly comes with an uneasy sentiment, our planet isn't in any danger.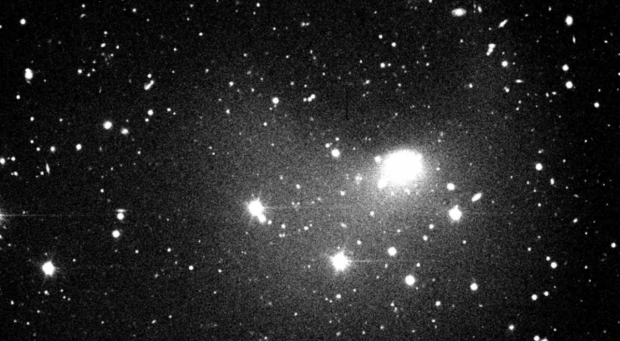 The comet is officially called 12P/Pons-Brooks, and the last time it came this close to Earth was more than 70 years ago, as the comet's orbit takes it far away from the planet to the outer reaches of the solar system before it makes it way back toward the inner solar system. Astronomers have measured the nucleus, or the core of the comet, and estimated that it's approximately the size of two Mount Everests stacked on top of each other, or 12.6 miles across.
By comparison, most comets are between 0.6 and 1.8 miles wide, according to Teddy Kareta, a postdoctoral researcher at Lowell Observatory in Flagstaff, Arizona. So, why is it called the "devil comet"? Well, it has "horns," or what appears to be horns. The comet's outgassing produces what looks like horns through astronomers' observations. As stated previously, the "devil comet" poses no risk to Earth and, at its closest approach, will come within 1.5 astronomical units (AU) of our planet. 1 AU is the distance between the Sun and Earth.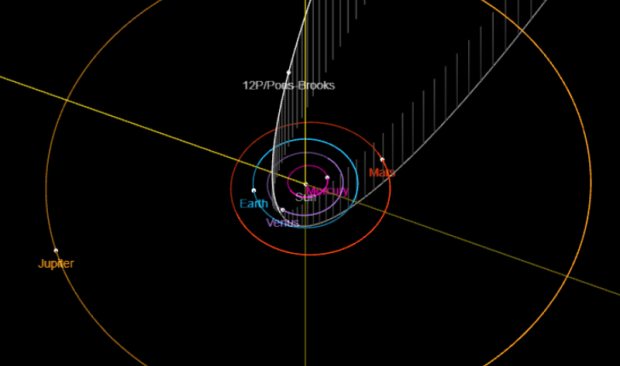 "It might be bright enough that you can see with your naked eye or with binoculars, but that's not because it's going to be super close," Kareta said. "It's because it's just generally very bright."