For many years, there have been theories circulating about Planet Nine, a mysterious planet that orbits the Sun once every 10,000 or 20,000 years, and now physicists are suggesting it may not even be a planet at all.
A new study has looked at the Planet Nine data acquired in the past and applied the gravitational model called Modified Newtonian Dynamics (MOND), which is a model that enables researchers to accurately understand the gravitational behavior of galaxies. Typically, this model isn't used on smaller scales such as Planet Nine, but physicists Katherine Brown of Hamilton College and Harsh Mathur of Case Western Reserve University, decided to give it a try, and the results have seemingly thrown a new contender into the mix for the origin of Planet X.
Researchers have theorized Planet Nine's existence through gravitational anomalies that were traced back to strange orbital clustering in the outer Solar System. Within that region are large quantities of small icy rocks, which were clumping together, suggesting they were being influenced gravitationally by a large astronomical body, such as a planet.
The physicists applied MOND to these icy rocks and found that the gravitational model is consistent with the rocks clumping, and that some objects within the outer Solar System will eventually line up with the Milky Way alignment.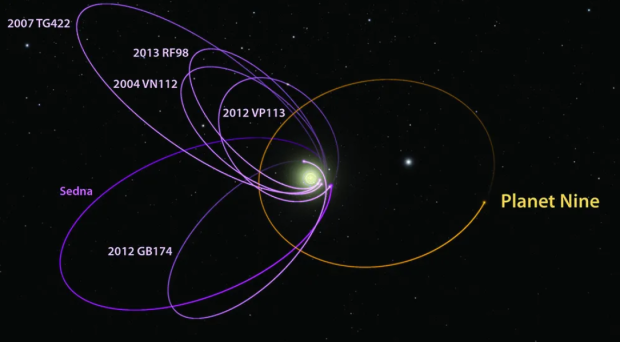 These results suggest that MOND is responsible for the strange clumping of these rocks, and that Planet Nine is nothing more than a misunderstanding of the physics of the outer Solar System. However, this is hardly enough to confirm or disprove the existence of Planet Nine. There is simply not enough data to provide a conclusion - yet.
"Regardless of the outcome," Brown says, "this work highlights the potential for the outer solar system to serve as a laboratory for testing gravity and studying fundamental problems of physics."