ASUS has officially taken over developing and distributing Intel's NUC (Next Unit of Computing) lineup of mini-PCs. ASUS Senior Vice President Jackie Hsu recently spoke with news outlet The Register to discuss the transition, outlining that the company will continue to sell NUCs to consumers and commercial customers in addition to the industrial sector.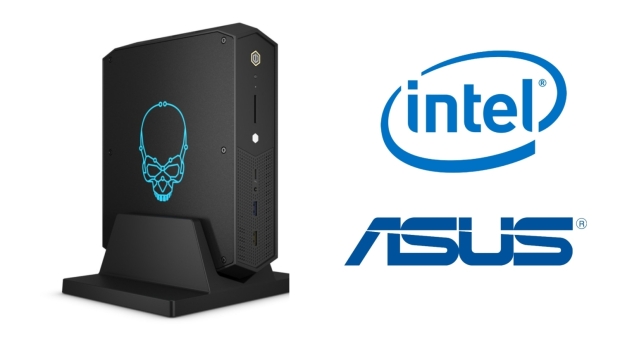 ASUS plans to offer custom NUC machines that can change up the I/O configuration to meet the demands of clients, with the company leaning into its history of creating mini-PCs. The report also confirms that when it comes to ASUS taking over the NUC business, it has licensed the NUC IP, which includes the small form-factor motherboard - potentially leading the way for the company to create custom designs for a range of customers.
In a general sense, this means being able to put the hardware in a chassis or setup that isn't a tiny cube-like shape, with ASUS potentially creating custom-made NUC solutions for self-service kiosks, point-of-sale systems, and warehouse operations. And all with ASUS as the single point of contact, as part of its PC business. However, when I think about a mini-PC or a NUC system, I think about how small we can get a viable gaming PC.
As processor technology improves, so does integrated graphics; we're now at a point where mobile GPU hardware from Intel, NVIDIA, and AMD offers enough grunt to play modern PC games. ASUS is no stranger to the PC gaming market, with brands like TUF and ROG delivering a wide range of desktop, laptop, and even handheld solutions for PC gaming. The header image showcases the ROG GR8, a console-sized PC from a few years ago.
With ASUS using the NUC IP to create custom designs, would a ROG (Republic of Gamers) NUC be out of the question?
According to the report, KW Chao, general manager of ASUS's new NUC business unit, says ROG-branded NUCs are a 'definite maybe' - whatever that means. As ASUS takes over the NUC reigns, it's currently focused on existing customers, with the company's first NUC designs set to appear later this year or in Q1 2024. So, as of now, custom designs are coming, with a good chance one or more of these focusing on the PC gaming sector.