An illustrator has taken to X, formerly called Twitter, to accuse Disney of using an AI-generated image as promotional material for its upcoming release of Loki season 2.
The illustrator is Katria Raden, who took to her personal X account with a post that breaks down the image recently published on the official Loki X account. The illustrator explains that the background image of the spiraling clock shows "numerals on the clock turning into meaningless squiggles or just being meaningless squiggles," which are "telltale signs" of an AI being involved in its creation.
Raden went on to publish a link to the stock image that was purportedly used to create the background image used in the Loki promotional. Additionally, the stock image was sourced from Shutterstock and was not labeled as AI-generated. However, content by the same author also contained these "telltale signs" of AI-generated images. Furthermore, Shutterstock policy prohibits any AI-generated content that isn't made with its own in-house AI Image Generator tool.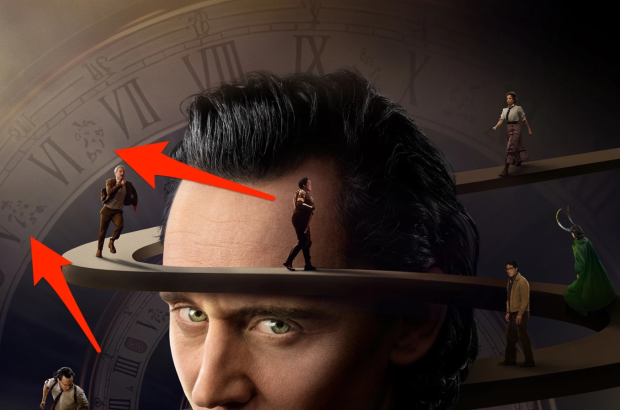 This tool applies a disclaimer to each image that clearly states it was created by AI. This discovery indicates that Disney wasn't aware or simply didn't care if the image was AI-generated or not. Regardless, it seems to have bothered the illustrator community, which is already under serious threat by AI-powered image-generation tools such as DALLE-3 and Bing Image Generator, as studios will simply opt for AI-generated images over hiring artists.