Follow-up observations of a luminous fast blue optical transient (LFBOT), a massive bright flash of light, one of the brightest in the universe, that are typically traced back to the arms of a spiral galaxy was photographed by NASA's Hubble Space Telescope.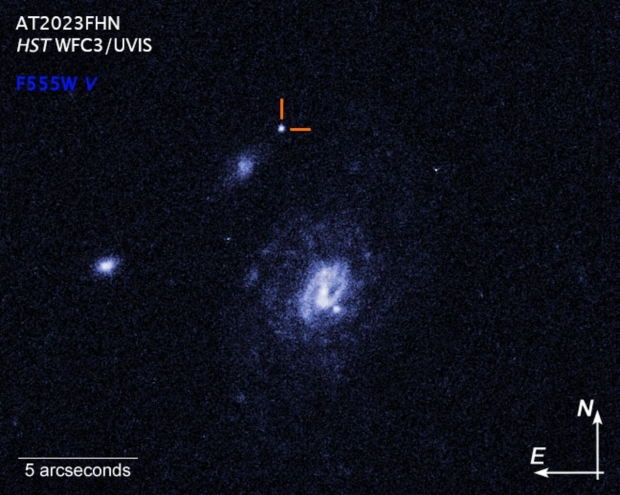 These massive bursts of bright light are a mystery, with the first being detected in 2018, and then more being detected once per year. What are they? Researchers originally believed they are supernova, the result of a star exhausting all its fuel and dying. However, data indicates these LFBOTs can be 100 times brigher than a supernova, and only hung around for a few days when a typical supernova can be detected for weeks.
The latest of these LFBOTs that was detected is called "the Finch" and was measured by the The Gemini South telescope in Chile, which found its temperature was 20,000 degrees Celicus - not hot enough to be a supernova. Additional measurements revealed the event took place 3 billion light years away within a galaxy that Hubble took aim at.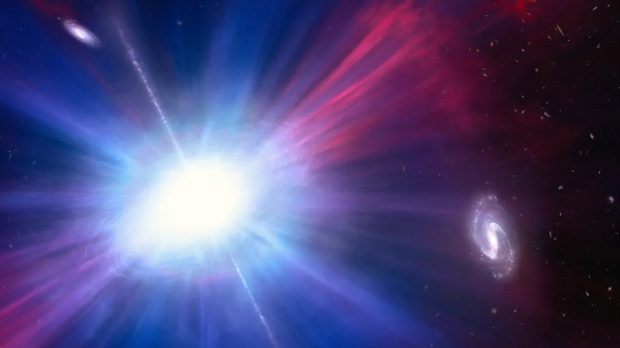 However, Hubble's observations shocked researchers as the source of the LFBOT was in intergalactic space, the region of space between galaxies. The closest large spiral galaxy was 50,000 light years away.
"The more we learn about LFBOTs, the more they surprise us," said Ashley Chrimes, a research fellow at the European Space Agency (ESA) and lead author of a new paper, in a statement. "We've shown that LFBOTs can occur a long way from the center of the nearest galaxy, and the location of the Finch is not what we expect for any kind of supernova."
"The discovery poses many more questions than it answers," Chrimes said. "More work is needed to figure out which of the many possible explanations is the right one."