NASA has taken to its social media channels to announce when it will be showcasing its first asteroid sample to the world.
The same was collected as part of the space agency's OSIRIS-REx mission that recently dropped a capsule back to Earth containing what has been confirmed to be material from the surface of asteroid Bennu. This isn't the first time an asteroid sample has been returned to Earth, but it's a first for NASA.
The capsule landed in the Utah desert on September 24 and has since undergone preliminary examinations, with NASA announcing shortly after cracking open the capsule that it would need some time to transfer the material as there was much more present than initially anticipated.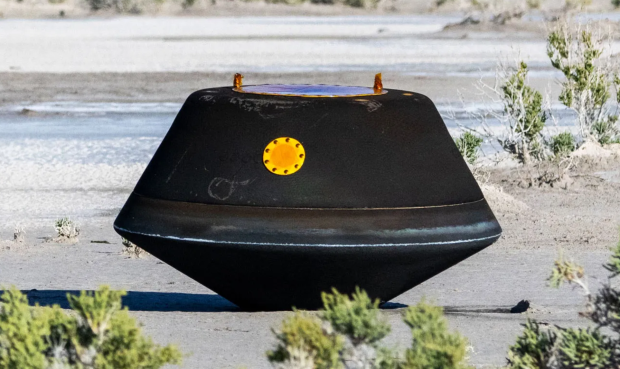 This unexpected amount of material is in addition to the 250 grams the spacecraft collected in its chamber. The extra asteroid material hitched a ride back to Earth when the spacecraft landed on the asteroid's surface in 2020.
Researchers expected the surface of Bennu to be hard, but to their surprise, it was more loosely packed, which created a dust plume that coated the exterior of the sample collection chamber. Bennu is estimated to be 4.5 billion years old, and analysis of its material will help researchers understand the evolution of the solar system and even how the building blocks of life came into existence on Earth.