I don't think it's a surprise to anyone out there who keeps up with the latest leaks and news in the technology industry, the secret? Intel is launching its new 14th Gen Core "Raptor Lake Refresh" CPUs on October 14, and now GIGABYTE is coming to the party with some new Z790 motherboards that confirm Intel's new 14th Gen Core processors.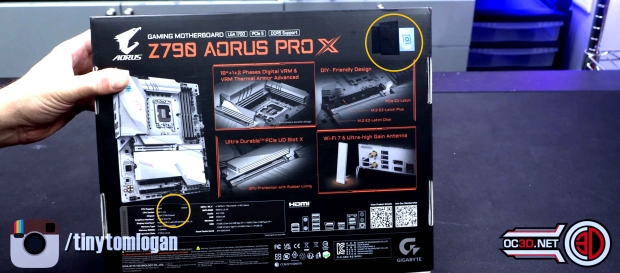 GIGABYTE has been requesting that reviewers don't show any details of Intel's upcoming 14th Gen Core "Raptor Lake Refresh" processors on the packaging or the motherboards themselves. But, the internet being the internet means that didn't happen exactly how GIGABYTE would've hoped, and now we have some leaks confirming Raptor Lake Refresh chips aren't too far away at all now.
You can see in the image above that Overclock3D has the new GIGABYTE Z790 AORUS PRO X motherboard in-house, but they've hidden the 14th Gen Core CPU part out of the top right.
What does this leak mean exactrly? Well, no motherboard maker has come out and confirmed Intel's new 14th Gen Core CPUs, so these leaks are the first confirmation of that. It's not much, but it's confirmed now. Maybe not from the Overclock3D photo of the GIGABYTE Z790 AORUS PRO X motherboard, but below there's an image of a GIGABYTE Z790 AORUS MASTER X motherbaord, and you can clearly see the label near the DIMMs.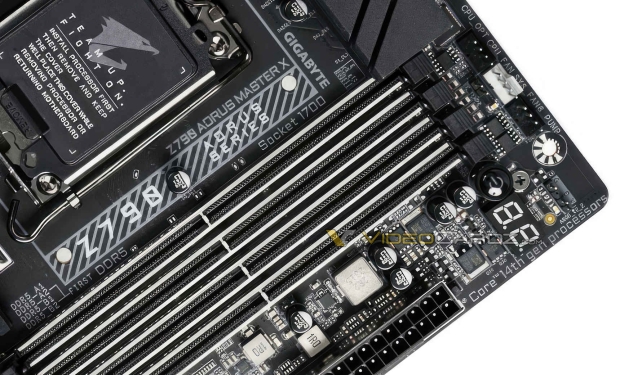 As you can see here, GIGABYTE's soon-to-be-released AORUS Z790 MASTER X motherboard clearly says "Core 14th Gen processors" next to the 24-pin ATX power connector, under the 4 x DDR5 DIMM slots.
Not long now, everyone!