Cyberpunk 2077's one and only expansion, Phantom Liberty, enjoys impressive success after just one week on the market.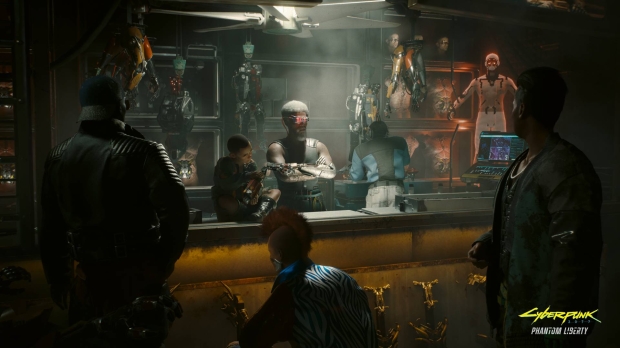 CD Projekt has some exciting news to share with investors: Phantom Liberty has sold around 3 million copies in 1 week on the market. The news comes after the triumphant announcement that Cyberpunk 2077 also broke 25 million lifetime sales. The last leg of purchases in the 13-month period from September 2022 - October 2023 was actually driven by interest from the Phantom Liberty expansion.
In a live stream to investors, CD Projekt Chief Financial Officer Piotr Nielubowicz offers more color around the sales figures and what they mean for the game's long-term potential:
"To contextualize this, we estimated how many gamers...there's an estimated 20 million...20 million gamers either have the main game or have updated to the new-gen version. So 15% of all the gamers within 1 week also bought the expansion. This is phenomenal, this is a great result. This is just the beginning and sales keep on climbing," Nielubowicz said in the stream.
In a rare move, CD Projekt broke down Phantom Liberty sales mix by platform. One interesting thing to note is that GOG sales of Phantom Liberty were almost as high as those made on Xbox Series X/S platforms. CD Projekt takes pride in this achievement.
"I am especially proud of one thing here, it's the result on GOG. GOG was responsible for 14% of all PC sales, so 10% of general sales. This means that GOG is the fourth platform in the ranking. This is similar to huge platforms like Xbox and PlayStation. A lot of gamers trusted us enough to by Cyberpunk from us and then also Phantom Liberty."
It's worth remembering that Phantom Liberty is only compatible with the new-gen versions of Cyberpunk 2077, and cannot work with the PlayStation 4 or Xbox One versions of the game. This certainly affects the raw sales potential of the expansion at launch in terms of maximal penetration of the total 25-million Cyberpunk 2077 installed base.
In other Cyberpunk news, CD Projekt also confirmed that it has spent over $100 million on the game's post-release content, which includes the numerous updates and the Phantom Liberty expansion.