Cyberpunk 2077 has sold 25 million copies since launching in 2020, CD Projekt RED today confirmed.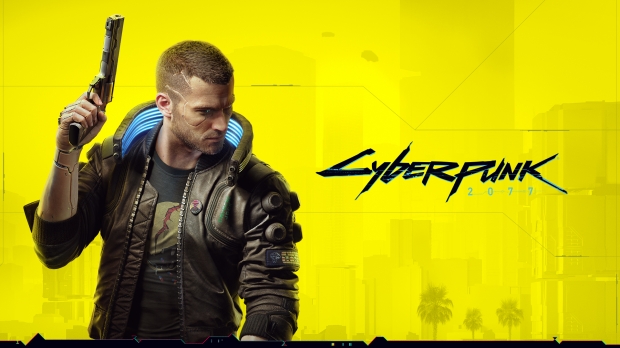 It looks like CD Projekt's redemption arc with Cyberpunk is finally complete. The release of Phantom Liberty and punctuates years of controversy, tumult, and an impressive turnaround with the sci-fi RPG. The expansion comes alongside the latest major update for Cyberpunk 2077--the ambitious Update 2.01--and essentially sunsets the game as CD Projekt moves on to other games (a new Cyberpunk sequel and numerous Witcher games).
In today's investor day presentation, CD Projekt Group management highlighted their operational performance. This includes updates on game sales. The company says that Cyberpunk 2077 has now sold 25 million+ copies worldwide across all consoles and PC. Another huge update: CD Projekt's total game sales have now broken 100 million, meaning that the Witcher trilogy has sold at least 75 million copies (the Witcher update isn't new--CD Projekt divulged this info a bit ago).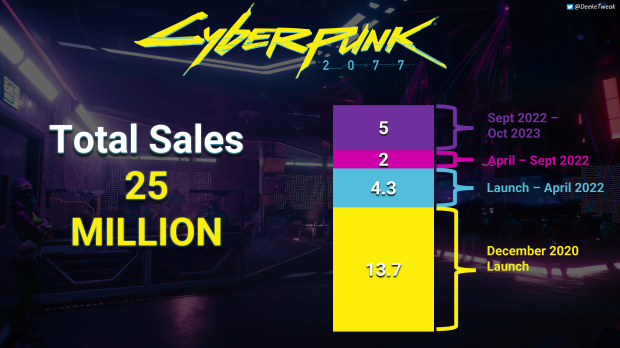 "Meanwhile, the base game Cyberpunk 2077 has sold over 25 million copies - the sum total of games sold by CD PROJEKT RED, both The Witcher trilogy and Cyberpunk 2077, has reached over 100 million," reads a press release from CD Projekt's site.
In the investor's day stream, CD Projekt Group CFO Piotr Nielubowicz says the recently released Phantom Liberty expansion helped drive up sales of the base game--rightly so, considering the main game is needed in order to play the expansion.
"The campaign of the expansion also led to more interest of the main game. In the recent weeks, we have seen a surge in sales of Cyberpunk itself. I believe that, just like with The Witcher, the main game and the expansion will become long sellers for many years to come."