With the arrival of DLSS 3.5 and the new AI-powered Ray Reconstruction technology delivering some truly game-changing results in Cyberpunk 2077's Update 2.0 and Phantom Liberty expansion, we're now at a point where AI tech and DLSS can deliver image quality that is noticeably superior to native rendering.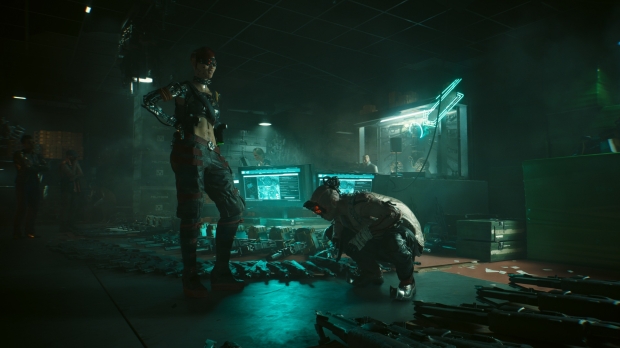 As bold a statement as that is, it's about the AI-powered Ray Reconstruction in Cyberpunk 2077 with the full ray-tracing RT Overdrive Mode enabled. DLSS 3.5 delivers a far less noisy image, improving reflection quality, crisper detail in shadows and ambient occlusion, and better RT lighting effects. Per my in-depth, hands-on, it's incredible stuff.
As part of a fascinating roundtable discussion hosted by Digital Foundry, Bryan Catanzaro, Vice President of Applied Deep Learning Research at NVIDIA, is already thinking about the future of DLSS - and how a hypothetical DLSS 10 is going to be a complete "neural rendering system that interfaces with a game engine."
What's a complete neural rendering system? Like Frame Generation, Ray Reconstruction, and other rendering tools and technologies that are a part of NVIDIA DLSS today, a complete system would mean that AI is taking care of and presenting everything you see on screen.
In the discussion, Bryan Catanzaro highlighted a driving demo the company put together in 2018. A game engine generated information like where objects were located and what was happening, which was then fed into a neural network that handled "every part of the rendering process."
"Getting that to run in real-time in 2018 was kind of a visionary thing, Bryan says. "The image quality that we got certainly wasn't anything close to Cyberpunk 2077, but I think, long term, this is where the graphics industry is headed. We will be using Generative AI more and more for the graphics process. The reason for that is going to be the same as it is for every other application of AI: we're able to learn much more complicated functions by looking at huge data sets than we can by manually constructing algorithms bottom up."
The result could be more realism and detail in 3D environments thanks to AI, where an entire scene can be created from input alone. Bryan clarifies that AI is another tool for artists, writers, and designers to work with and help make their vision a reality.
As for DLSS 10, it will make a game "more immersive and more beautiful," just like DLSS 3.5 has with Cyberpunk 2077: Phantom Liberty.