A YouTuber has taken apart Apple's recently released iPhone 15 Pro Max to see exactly how much titanium is present in the new chassis.
Apple announced that its latest generation of iPhone Pro models will feature a new and improved titanium chassis that the company describes as an "aerospace-grade titanium design" that uses "the same alloy that spacecraft use for missions to Mars." Notably, Apple also states that due to the adoption of titanium, the latest Pro model devices are the lightest iPhone Pros ever released.
JerryRigEverything has put those statements from Apple and others to the test by completely dismantling a new iPhone 15 Pro Max. After removing the front glass and the myriad of tiny screws, the YouTuber uses an angle grinder to cut the chassis in half. The cross-section of the chassis reveals that Apple has used approximately 1mm of titanium to overlay an aluminum chassis. The titanium is on the outside, while the aluminum is on the inside.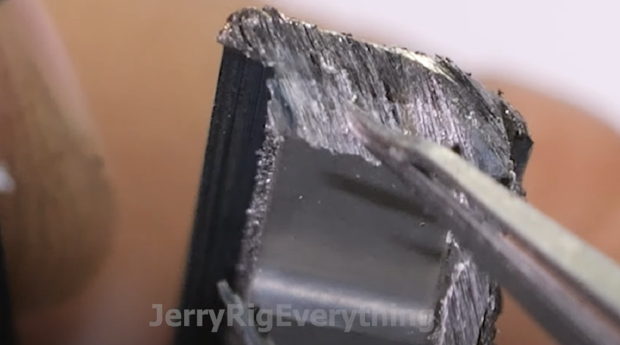 According to the YouTuber, the current value of titanium means each iPhone 15 Pro Max will have about $30 worth of titanium.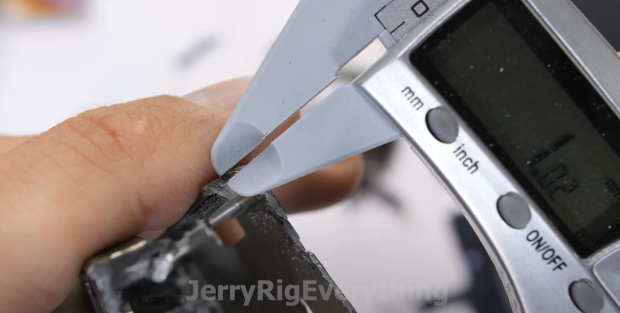 Despite all of the buzzwords that Apple uses, JerryRigEverything says that Apple's engineering is still incredibly impressive. Furthermore, the YouTuber tears down the new tetraprism within the camera. If you are interested in seeing that teardown, check out the above video.