Capcom's Street Fighter 6 has been one of the most well-received releases of 2023, and considering this is the year we got The Legend of Zelda: Tears of the Kingdom, Baldur's Gate 3, and Starfield - that's quite the achievement. It is a return to form for the franchise and one of the best straight-up fighting games you will likely play.
And, hey, with Street Fighter being as iconic as it is, this range of Street Fighter 6 gear from Cooler Master is sure to be highly sought by fans. In addition to stylish additions to the MasterLiquid and Halo cooling range, there's a custom keyboard, mouse, mousepad, gaming chair, case, and even a power supply modeled after Blanka.
That last bit is especially cool because Blanka is the electricity-powered character that dates back to the classic Street Fighter 2, so the fully modular MWE Gold V2 SF6 Power Supply comes in Blanka green. The full line-up is chock full of detail like this; it looks like Cooler Master has taken this collaboration with Capcom very seriously and delivered some excellent designs. Let's take a look.
Cooler Master CK570 SF6 CHUN-LI Gaming Keyboard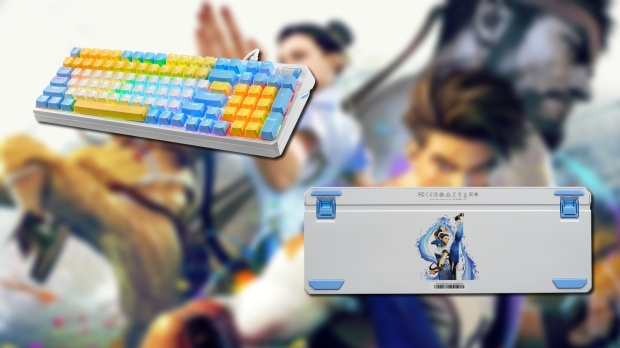 Featuring Cherry MX Linear mechanical switches, this keyboard features a complete Gasket Structure and a DIY hot-swappable design. Throw in high-quality PBT doubleshot keycaps, per-key lighting, and a visual design inspired by Chun-Li - it's also a beauty.
Cooler Master MM310 SF6 CHUN-LI Gaming Mouse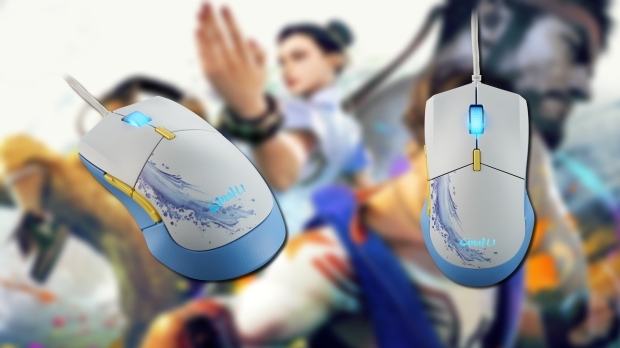 With a physical design to match the keyboard, this ambidextrous wired gaming mouse features a "pro-grade" 12,000 DPI optical sensor, genuine PTFE feet, and an Ultraweave cable for a smooth glide. Weighing in at only 50g, it's also ultralight.
Cooler Master CH331 SF6 CHUN-LI Gaming Headset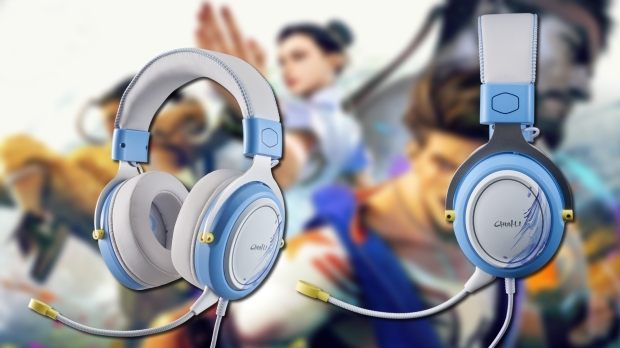 The USB-wired gaming headset features 50mm drivers for powerful bass tuned to deliver immersive 7.1 surround. The detachable omnidirectional microphone is designed to provide crisp and clear in-game chat - and rounds out the Chun-Li-specific peripherals.
Cooler Master MASTERLIQUID 360L CORE SF6 CHUN-LI and MASTERLIQUID 360L CORE SF6 LUKE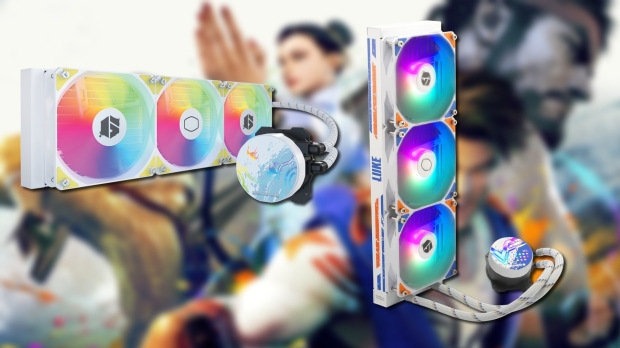 Cooler Master's popular all-in-one liquid cooling solution is given the Street Fighter 6 makeover, available in two flavors - Chun-Li and Luke. This is based on the company's latest and greatest AIO design with the new Dual Chamber Gen S pump feature and customized copper base with increased radiator surface area.
Cooler Master HYPER 212 HALO SF6 RYU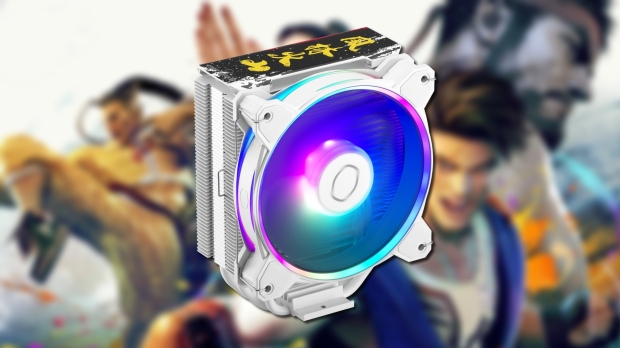 Cooler Master's Hyper 212 Halo air cooler has been redesigned to celebrate the Street Fighter franchise's most popular and well-known character, Ryu. With a white design and Ryu-inspired flourishes, the versatile air cooler is compatible with many components.
Cooler Master MASTERBOX TD500 MESH V2 CHUN-LI and MASTERBOX TD500 MESH V2 RYU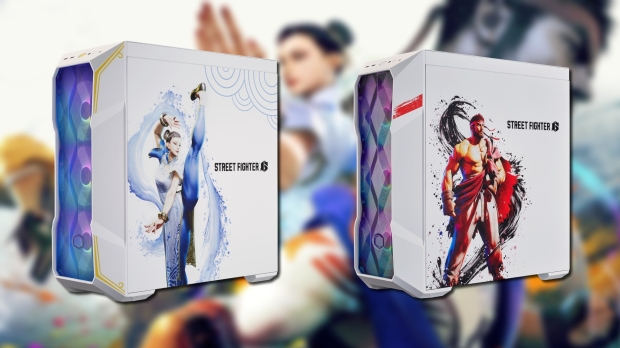 One of Cooler Master's best-selling cases, the TD500 Mesh V2, is given a Street Fighter 6 makeover covering two of the most popular characters - Ryu and Chun-Li. With ample room and pre-installed CF120 ARGB fans, it's a case tailor-made for style and performance.
Cooler Master CALIBER X2 SF6 GAMING CHAIR (Chun-Li, Ryu, Luke)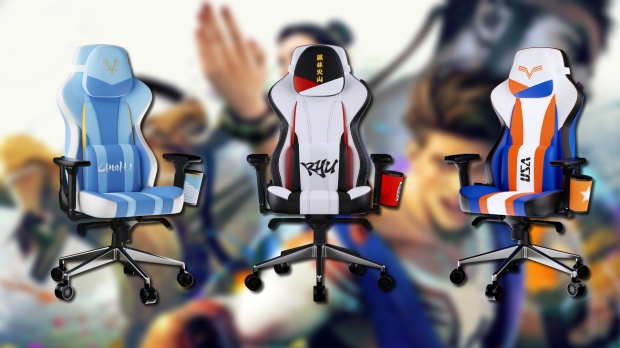 The latest iteration of Cooler Master's Caliber gaming chair range sees the X2 introduce a new design built for comfort and ergonomics - with these variants celebrating Chun-Li, Ryu, and Luke from Street Fighter 6.
Cooler Master MWE GOLD 1050 V2 FULL MODULAR ATX 3.0 SF6 BLANKA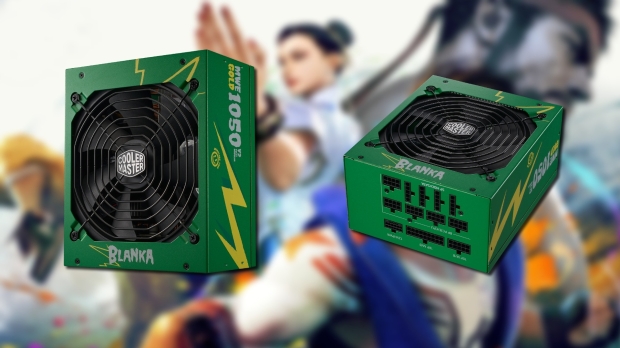 Fully modular ATX 3.0 with enough power to drive the most premium gaming rigs, this custom Blanka edition PSU also comes with a 90-degree 12VHPWR cable for GeForce RTX 40 Series GPUs.