Nintendo is moving on from Tears of the Kingdom to focus on something new.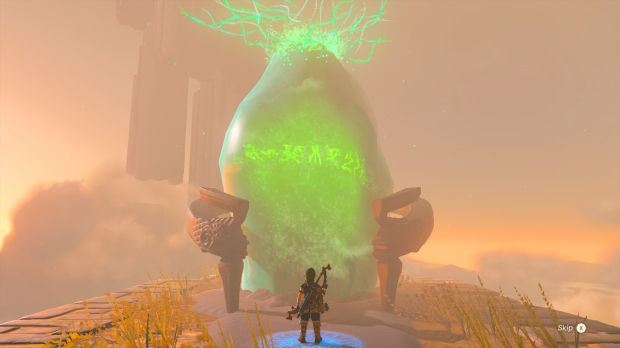 The latest Zelda games--Breath of the Wild and Tears of the Kingdom--are some of the most lauded video games ever made, but Nintendo might be leaving this modern era of Hyrule behind.
In an interview with Famitsu, Zelda franchise producer Eiji Aonuma says that he's ready to move on from Tears of the Kingdom. This means there's no DLC or expansions on the horizon for the breakthrough game, unlike Breath of the Wild, which had 2 expansions. Fans had been hoping for a new Tears of the Kingdom DLC that would reduce some of the major friction points with crafting.
"There are no plans to release additional content this time, but that's because I feel like I've done everything I can to create games in that world," Aonuma said.
Aonuma goes on to say that he's not exactly sure what the new Zelda game will be, but a BotW and TotK sequel may be on the horizon...if, of course, Nintendo finds a new gameplay gimmick to delight fans.
"The reason why we chose this time as a sequel to the previous game in the first place is because we thought there would be value in experiencing a new kind of play in that place in Hyrule.
"Then, if such a reason is newly born, it may return to the same world again. Whether it's a sequel or a new work, I think it will be a completely new way to play, so I'd be happy if you could look forward to it."
Read Also: The Legend of Zelda Tears of the Kingdom Review - Reach for the Sky
Zelda designer Hidemaro Fujibayashi also had some interesting things to say about Nintendo's thought process while creating new games in the fantasy franchise.
According to Fujibayashi, the team is mindful of dualities:
"When thinking about a new Legend of Zelda game, the first major premise is to think about what kind of "play" you can do with Link's abilities.

"One of the themes of play this time is "vertical play". In the "Legend of Zelda" series, we often incorporate play that consists of paired relationships such as "front and back" or "past and future". In fact, they are back-to-back and have a paired relationship above and below."