A team of Australian scientists have discovered an incredible alternative to throwing out coffee grounds and adding to the exponential issue of organic waste.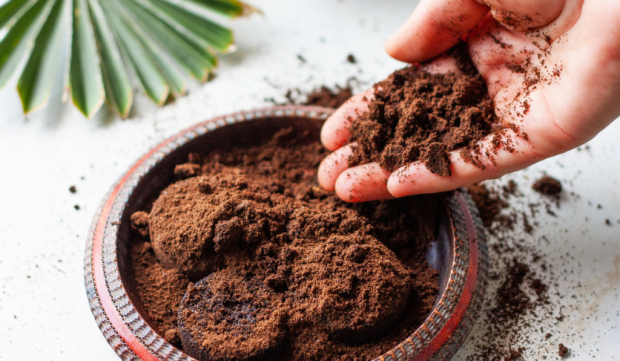 A new study published in the Journal of Cleaner Production by a team of Australian scientists details a process utilizing coffee grounds that typically ends up in landfills around the world. Notably, 10 billion kilograms, or 10 million tonnes of coffee grounds, are disposed of each year, and the team behind the study proposes reducing the amount of natural sand extracted around the world that's meeting the exponential demand of the construction industry with organic waste such as coffee grounds.
The team took coffee ground and heated them to 660° F, as coffee ground by themselves can't be added to concrete mixture due to them leaking chemicals that make the structure weaker. However, after being baked at 660° F, the team was left with no organic moles and a carbon-rich substance called biochar. This is capable of being mixed with a cement matrix and produced a durable cement mixture that's strong and useable.
"The ongoing extraction of natural sand around the world - typically taken from river beds and banks - to meet the rapidly growing demands of the construction industry has a big impact on the environment," says RMIT engineer Jie Li.
"There are critical and long-lasting challenges in maintaining a sustainable supply of sand due to the finite nature of resources and the environmental impacts of sand mining. With a circular-economy approach, we could keep organic waste out of landfill and also better preserve our natural resources like sand."
Discoveries such as these may be routes that can be taken to help mitigate climate effects, such as natural sand being finite and being taken from environments while also repurposing something that would ordinarily end up in a landfill emitting methane and carbon dioxide. However, practicality needs to come into play, and that's an entirely separate issue.