Yoshi-P officially confirms that Final Fantasy XVI is coming to PC.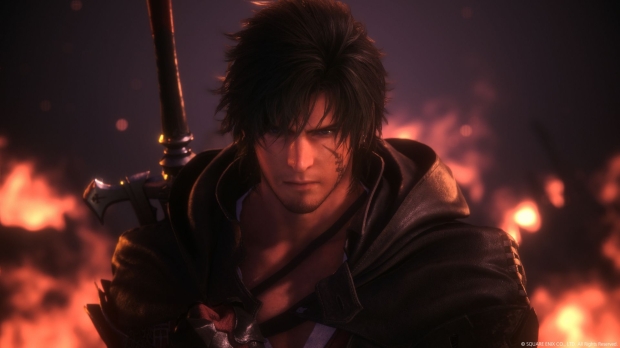 It's been a long time since we've heard Square Enix talk about FFXVI's PC port, but now the publisher has broken the silence. Yes, Final Fantasy XVI is indeed coming to PC at some point.
The news was dropped at a recent PAX West 2023 panel where game producer Naoki "Yoshi-P" Yoshida had a quick update: "Finally, while Final Fantasy XVI was released as a PlayStation 5 exclusive, we are aware that many of you have been asking for a PC version," Yoshi-P said on the stream.
There's no telling when FFXVI will release on PC, what specs it will require, and what features will be offered. Based on Square Enix's previous PC games, we can expect a pretty decent amount of features and tweakable settings. Final Fantasy XV was excellent on PC despite having been in development for some time.
What's more is that Final Fantasy XVI was built in a new custom engine, so we shouldn't expect any issues that the teams faced when making Final Fantasy XV on the Luminous Engine.
The PC version of Final Fantasy XVI isn't exactly a surprise. Sony has confirmed the game would have six-months timed exclusivity on the PlayStation 5, with an ad outright mentioning a PC version. Yoshi-P has also confirmed that the game won't magically come out when exclusivity terms end in December 2023. The team still needs more time to prepare the PC version and the port simply is not ready--and won't be ready by that time either.
Here's a quick quote of Yoshi-P's previous comments about Final Fantasy XVI's PC version:
Regarding PC version support
"I've caused a bit of a stir with my remarks the other day, but I'd like to touch on the PC version. First of all, it is true that FINAL FANTASY XVI is a six-month limited time exclusive on the PS5 platform. However, it is a completely different story that the PC version will be released in half a year. I will make it clear, but the PC version will not come out in half a year.

"This is because we spent a lot of time and money optimizing the PS5 platform to deliver the best gaming experience. Of course, I would like to release a PC version at some point so that everyone can play as many games as possible. However, even if we start optimizing the PC version after the PS5 version comes out, we won't be able to optimize it in half a year, so it won't come out in a short span of half a year. I would like to release it eventually, and I think I will, but I am not at the stage where I can say when.

"First of all, I would be happy if you could play the PS5 version, which I made with the thought of being the best game in the world. If the PC version comes out in half a year, I can quit the company (laughs). Please don't say, "I won't buy the PS5 version because the PC version will be released in half a year."