Ahead of the launch of Bethesda's most anticipated title in a long time, leaks suggested that Starfield would arrive with zero or almost zero bugs. However, that doesn't seem to be the case, and now it's been confirmed by the company's head of publishing.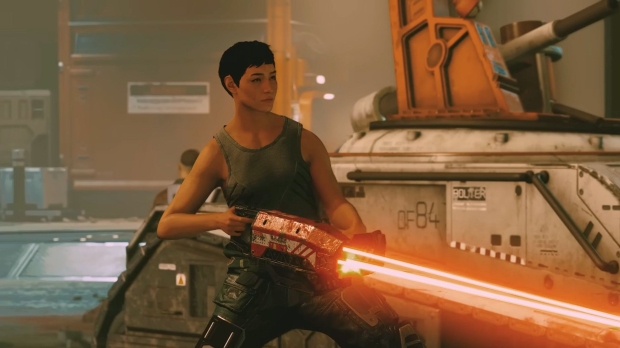 A Starfield reviewer who broke embargo by discussing his gameplay experience in a Discord chat made headlines when he said there wasn't a single bug within the first 15 hours of the game, leading many fans of the title to expect a completely flawless, bug-free experience.
This sentiment was further backed up when Matt Booty, the Head of Xbox Game Studios, said that Starfield would be the least buggy title from Bethesda, a studio well-known for releasing grandiose, large-concept, open-world games that are plagued with numerous bugs.
Now that gamers who pre-ordered the title are getting their hands on Starfield, we are starting to see these claims of a minimal bug experience being explored. Additionally, Bethesda's head of publishing, Pete Hines, sat down for an interview with GamesIndustry.biz to discuss the state of bugs within Starfield.
"We embrace chaos. We could make a safer, less buggy, less risky game if we wanted to. But what we try to lean into is player freedom. Yes, there's going to be some little things here and there where your companion might stand a little too close to you sometimes, yet the freedom you get, and the things that happen because of that, we absolutely love and embrace," said Hines
Hines added that "of course there are bugs", but asked if those bugs actually take away from the gamer's experience within the title. Hines continued and insinuated that if the gamer is still having consistent fun within the game, the bugs don't necessarily matter.
Overall, Starfield did release in better condition than other Bethesda titles, with many review websites/creators championing the game as one of the best titles Bethesda has ever released.