TV, movie, and documentary fans in some countries are going to have to pay for Apple TV+ just to check it out after Apple apparently decided to cancel the free trial that was previously available. That trial would give people a full week to try the streaming service before having to pay for it.
Right now this decision only appears to have taken place in the UK and South Africa, which is just as interesting as the fact that the trial has gone in and of itself. There has been a trial available for Apple TV+ ever since it debuted in November of 2019, so it's odd that Apple has taken the decision to remove it at this point.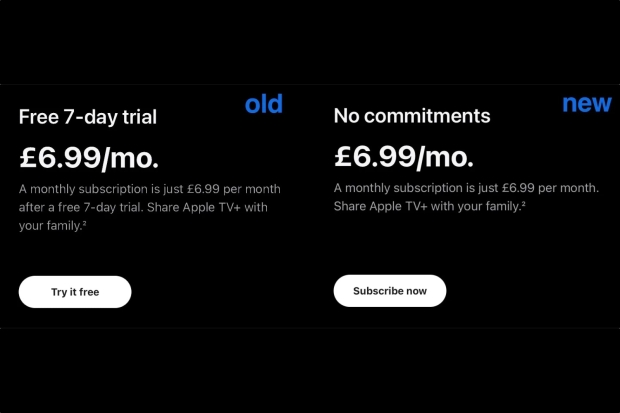 Those looking to subscribe to Apple TV+ right now will see the monthly price without the previous seven-day free trial that preceded it. Previously, people could sign up and then cancel their subscription within that seven-day window to avoid paying a thing. Those who liked what they saw could continue to pay, something that Apple obviously hoped that people would do. However, that is no longer something that will happen in the UK and South Africa.
As for why Apple has taken that decision, it isn't yet clear. Interestingly, those who buy a new device will continue to get three free months and Apple One still comes with a 30-day trial, something that might be an option for people who want to watch Apple TV+ content without paying.
It remains to be seen whether Apple will also roll this change out to other countries around the world, but it seems likely that it will happen sooner or later.