Following a spree of departures and three years without releasing a new original game, BioWare has announced plans to lay off 50 people.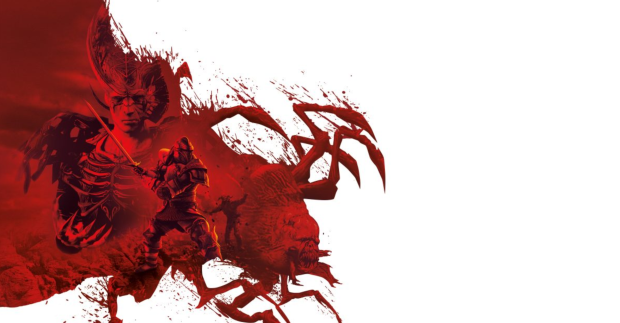 BioWare isn't in the best shape right now. The storied RPG developer has been losing a number of high-profile people for years now, including some renowned veterans in the role-playing space. While no real information as to why devs were leaving BioWare has surfaced, it's not entirely difficult to put the pieces together.
BioWare hasn't released a new game since 2019's Anthem, which followed 2017's unpopular Mass Effect Andromeda (BioWare did however release the Mass Effect trilogy remaster on last-gen hardware in 2021). That's two consecutive critical failures back-to-back. Then Dragon Age Dreadwolf, the next big game in the series, has been rebooted a few times while in development.
Apart from BioWare's own financial misses, its parent company Electronic Arts just went through new restructuring in an effort to streamline spending and reduce costs. This is something that practically all tech firms are currently doing, with some like Microsoft, Amazon, and Google laying off thousands of workers alongside other measures.
In the midsts of these layoffs, BioWare has let go of one of the most important people in Dragon Age history.
Mary Kirby, a 17-year veteran who helped shape and mold the Dragon Age franchise all the way back in the Origins days, has been laid off from BioWare.
"So. Hey, if anyone's looking for a writer/narrative designer with kind of an absurd amount of experience, I'm available," Kirby said on Twitter.
Dragon Age writer David Gaider gave a good summary of Kirby's work:
"BioWare laid off Varric's creator, Mistress of the Qunari, Writer of the Chant, who was there since Dragon Age's inception. How incredibly sad.

"I'll echo others saying that any studio in need of narrative expertise should snap her up immediately. Mary is amazing, full stop."
The news of Kirby being laid off has gained significant traction in game dev and overall game-playing spaces with 1.4 million people seeing the update and thousands of people responding to the development.
In the announcement update, BioWare general manager Gary McKay says that the team is pivoting to become more agile--terminology that CD Projekt also used when announcing it plans to lay off about 100 workers--and that BioWare's dedication to Dragon Age Dreadwolf "has never wavered."
It's worth reiterating that a number of people left BioWare before this round of layoffs, ranging from general manager Aaron Flynn to others like Mike Laidlaw:
Noteworthy BioWare Departures
Drew Karpyshyn, lead writer on Mass Effect and Anthem, left in 2012, and then again in 2018
David Gaider, lead writer of Dragon Age series, left in 2016
Chris Schlerf, writer on Mass Effect: Andromeda, left in 2016
Ian Frazier, Lead Designer of Mass Effect: Andromeda, shifted from BioWare to EA Motive in 2017
Aaron Flynn, ex-General Manager, left in July 2017, shortly after Mass Effect: Andromeda's launch and after 17 years with BioWare (replaced by Casey Hudson, who previously had left in 2014)
Mike Laidlaw, ex-Dragon Age creative director, left in October 2017 after 14 years with BioWare
James Ohlen, lead designer on Baldur's Gate, Star Wars Knights of the Old Republic, and Dragon Age: Origins, leaves BioWare in July 2018 after 22 years
Ben Irving, lead producer on Anthem, left August 2019 after 8 years with the company
Fernando Melo, producer on Mass Effect Andromeda, Dragon Age Origins, Dragon Age 2, senior producer on Dragon Age 4, left August 2019 after 12 years with company
Mark Darrah, executive producer on Dragon Age, Anthem, Mass Effect Andromeda, left BioWare in 2020 after 23 years with the company
Casey Hudson, general manager, rejoined BioWare in 2017 to lead as GM and left in 2020, spent nearly 20 years with the studio
Jonathan Warner, Chief of staff, director on Anthem and producer on Mass Effect 3 multiplayer, Mass Effect trilogy, left BioWare in March 2021 after nearly 10 years with the studio
Christian Dailey, ex-Dragon Age executive producer left in February 2022 after 4 years with the company.