CD Projekt Group prepares to lay off 9% of its CD Projekt RED workforce in an effort to stay lean as it continues developing multiple high-profile Unreal Engine 5-powered games.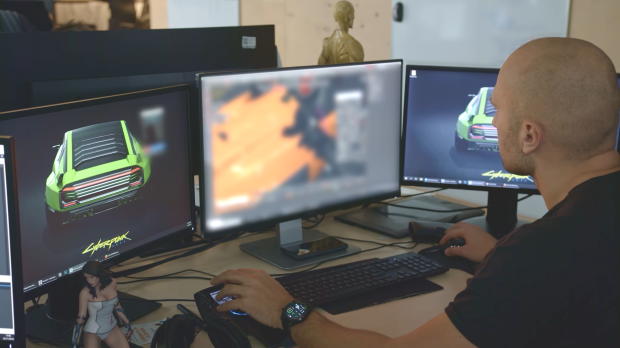 CD Projekt today announced that has planned to lay off 9% of its employees in the CD Projekt RED division across multiple sectors including game development, publishing, and back office. In its 2022 annual report, the company stated that approximately 1,012 people worked in its CD Projekt S.A. division that includes CD Projekt RED, so this would be about 91 people.
CD Projekt Group president Adam Kicinski later clarified that "around 100 people" would be laid off. The reason for the layoffs is so that CD Projekt RED can conduct "deep transformations" as it pivots not only from its internal RED engine to Unreal Engine 5, but also to the development of new games in three different franchises that should also incorporate multiplayer aspects.
In short, CD Projekt is venturing into unexplored territory and wants to keep its teams as concise, agile, and reactionary as possible throughout the process. Kicinski says that these adjustments will also help the team alleviate crunch as the workloads will also be scaled towards agility.
The company has set aside 4.5 million PLN (about $1.12 million) to help pay for severance for employees affected by layoffs and the cancellation of work-for-hire contracts.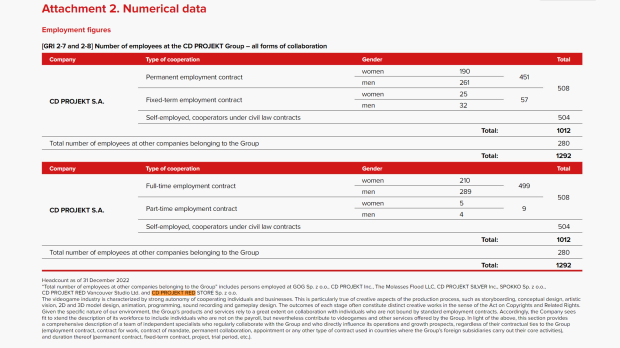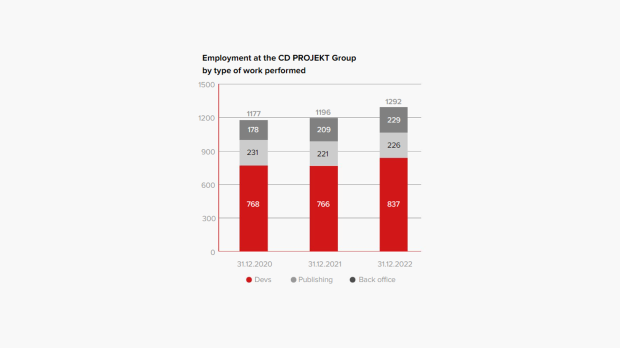 "Those of you familiar with our strategy might remember that we have a lot going on at CD PROJEKT RED. Projects like Polaris (The Witcher franchise), Orion (Cyberpunk franchise), or Hadar (new franchise) are just some of the exciting elements in the future we see for our games," Kicinski said in a blog post.
"Part of that strategy is an ongoing process of several deep transformations within the studio which we consider key to making quality games, on time and without crunch. After reshaping our development process and incorporating Agile methodologies, we're now focusing on refining the shape of our teams."