The single-port KIOXIA CD8P Series was showcased last week at Flash Memory Summit 2023 alongside other impressive memory and storage solutions. As one of the creators of flash memory as we know it and a company at the forefront of delivering technology to all industries, the KIOXIA CD8P Series' PCIe 5.0 performance and speed for data centers received a Flash Memory Summit 'Best of Show' award in the 'Most Innovative Memory Technology' category.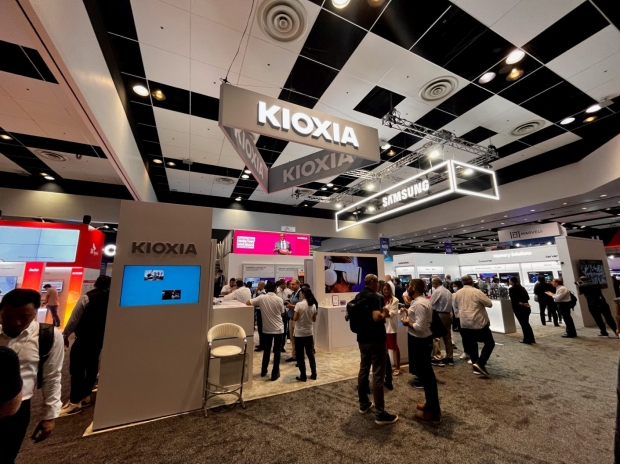 Available in capacities up to 30.72 TB, Enterprise and Data Center Standard Form Factor (EDSFF) E3.S, and 2.5-inch (U.2) form factors, the new KIOXIA CD8P Series has been designed for data center environments and compared to previous PCIe 4.0 solutions delivers a 60-80% increase in sequential read performance.
Other specs include random read performance of up to 2,000K IOPS and random write performance of up to 400K IOPS. Based on KIOXIA BiCS FLASH 3D flash memory triple-level cell (TLC) technology with an in-house developed controller, these SSDs comply with PCIe 5.0 and NVMe 2.0 specifications, with end-to-end data protection, power loss protection, and flash die failure recovery.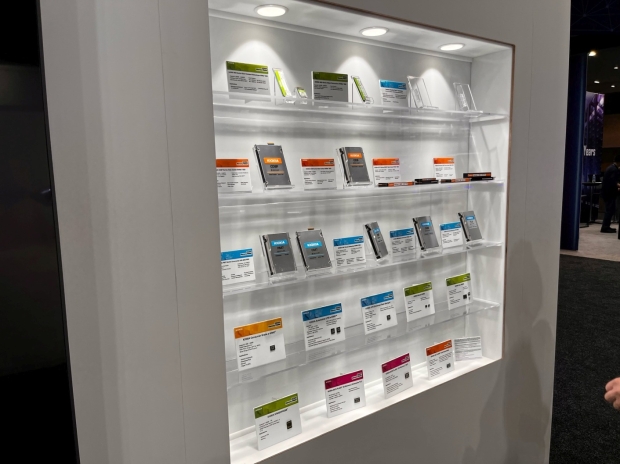 "It's an honor to accept this FMS Best of Show Award, which is recognition of our efforts to continually innovate with new technologies that move industries forward," said Neville Ichhaporia, senior vice president and general manager of the SSD business unit, KIOXIA America, Inc.
"KIOXIA is an active and contributing member to the industry development of EDSFF solutions, and we have been collaborating with leading data center, server, and storage system developers to unlock the full power of flash memory. Our new CD8P Series is fully equipped to meet the increased demands for high-performance computing from next-generation PCIe 5.0 server platforms."
For more info, head over to www.kioxia.com.