One of the navy pilots that sat in front of Congress to discuss the unidentified anomalous phenomena (UAP), or UFOs, has penned a new article in Newsweek explaining that what he told Congress was just the tip of the iceberg.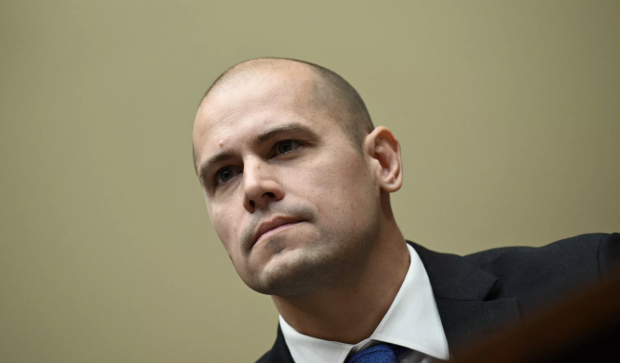 The former Navy fighter pilot Ryan Graves explains in the new article that nine years ago, his F-18 squadron was operating off the coast of Virginia Beach when they observed and tracked UFOs that had infiltrated military airspace.
These mysterious objects had no visible propulsion or lifting surfaces but somehow remained motionless in Category 4 hurricane winds while displaying immediate forms of acceleration to supersonic speeds and being able to operate far longer than any other fighter jet under US military command.
Graves explains that these objects outlasted the US fighter jets by 10 hours or more while also causing near-mid-air collisions that resulted in mandatory safety reports. All of this information was taken before Congress, and Graves was asked to provide additional information on each of the events.
In the Newsweek article, Graves explains that the Federal Aviation Agency (FAA) has no direct process for commercial pilots to report unidentified or anomalous objects within our airspace. Instead, the Federal Aviation Agency directs pilots to report ufo incidents to civilian organizations but, unfortunately, doesn't follow up with an official analysis or verification of flight data.
Graves writes that the lack of FAA interest for commercial and military pilots discourages any reporting of these objects. Additionally, commercial pilots have the chance of facing retaliation from employers if they choose to speak publicly about such events, further encouraging them to say nothing.
Graves ends the article by asking readers to think about why the government is turning its back on UFO reports from eyewitnesses that are highly trained individuals in their respective fields, especially considering that these objects and their nature could pose a risk to national security.
The former US fighter pilot finished off the article with a chilling line, writing that pilots have been reporting sightings of identified anomalous objects that are not rare nor isolated. These sightings are routine, and it's "high time we pay attention".
If you happen to miss the UFO Congress hearing, one of the former US officials that testified claimed that the US has recovered alien pilots from a crashed spacecraft, while also claiming the US government has secret programs dedicated to reverse engineering "alien" technology. For more information on this story, check out the below links.