Twitter is no more as the social media platform has been rebranded to X, and amid the changes, trolls have snatched up X's CEO's former handle.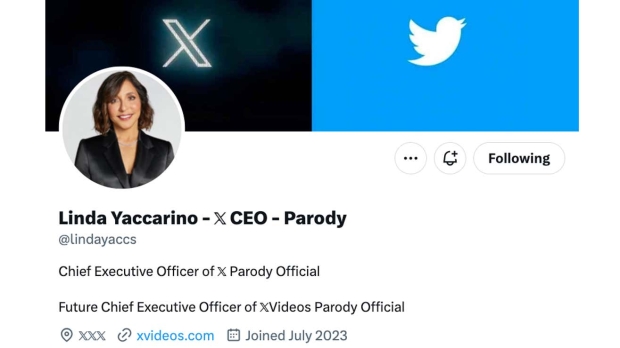 X CEO Linda Yaccarino, who X owner Elon Musk appointed in May, announced that she had changed her username from @lindayaccs to @lindayaX. Faster than you can say, the letter X Yaccarino's former username was picked up by an online troll who changed their display picture to Yaccarino's current display picture and began posting jokes. The troll account is mostly the same as Yaccarino's, except it features the words "parody" in the username, a rule on X that must be followed, per the social media platforms guidelines.
So, what has the troll account been posting? Examples include, "Hello fellow Reptilians!" and "Let's revert back to Twitter! Who's with me?" As previously stated, X requires parody accounts to clearly list the words "fake" "fan," or "commentary" within the username/bio. However, there are some caveats to its rules, as Musk famously banned the account that was tracking the location of his private jet using public flight data.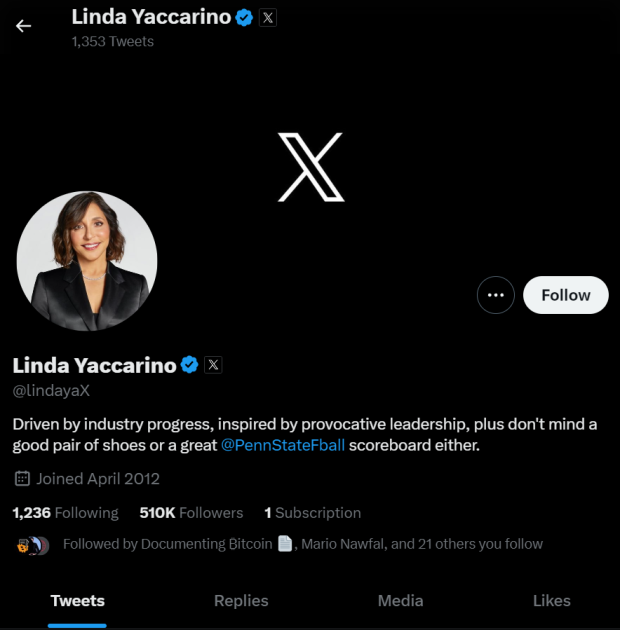 In other X news, Elon Musk has said that he's going to talk to Apple CEO Tim Cook about reducing the 30% App Store tax for X users, in an effort to help creators on the platform earn more money from paying subscribers. If you are interested in reading more about that story, or learning more about the Twitter rebranding to X, check out the below link.