Apple's 2023 is far from over and there are big things expected in the final few months of the year. Alongside the iPhone 15, iPhone 15 Plus, iPhone 15 Pro, and iPhone 15 Pro Max, there's ongoing talk of new wearables as well. The Apple Watch Series 9 and Apple Watch Ultra 2 seem like a given at this point, but anyone hoping for the arrival of a new Apple Watch SE looks set to be left very disappointed indeed.
While we saw Apple release an updated Apple Watch SE alongside the Apple Watch Series 8 in 2022, Bloomberg's Mark Gurman says that we won't see a repeat performance when the Apple Watch Series 9 arrives this fall. Writing in the weekly Power on newsletter Gurman said that Apple is settling into a two-year release pattern for the budget wearable, leaving 2023 out in the cold. If you want to buy a new Apple Watch SE, you're going to have to make do with the current model or wait another year to fall 2024.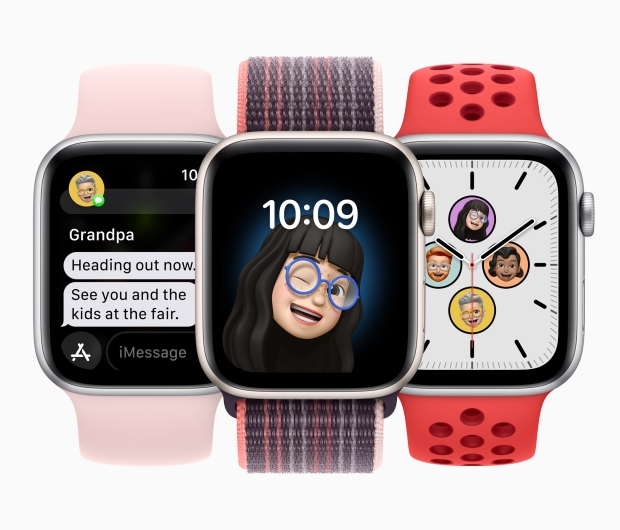 That is of course bad news for those who wanted to pick up a refreshed $249 Apple Watch SE this September, and it means that the watch will be even more out of date by the time a new model arrives. The current Apple Watch SE is already missing multiple features that are available on high-end models. Those features include ECG support, an always-on display, a blood oxygen sensor, and wrist temperature monitoring. The display is also less impressive, featuring thicker bezels and smaller cases than the best Apple Watches.
As for those who are willing and able to pay for the best, Apple will announce the Apple Watch Series 9 and Apple Watch Ultra 2 this September if all of the rumors turn out to be true. But that won't be the end of Apple's big announcements. New iPads with M3 chips are likely to arrive in or around October, with new Macs using the same silicon are also in the cards. After that, all eyes will turn to the first few months of 2024 with Apple having already said that the Vision Pro headset will go on sale in the early parts of the year.
We have plenty to look forward to before any of that, though. At least, we do so long as nobody wanted to treat themselves to a new Apple Watch SE this September. Still, as Gurman says, there's always next year.