It's officially happening: Final Fantasy XIV is coming to Xbox.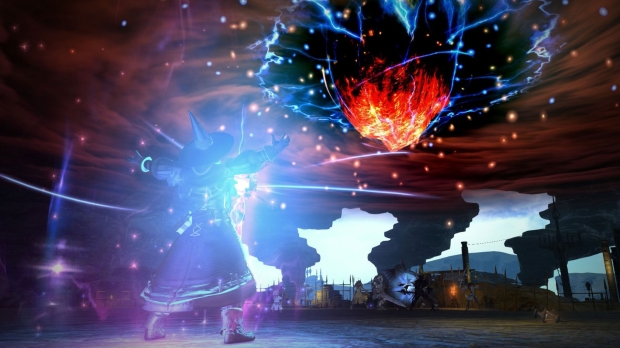 In a deal that was six years in the making, Final Fantasy XIV is officially coming to Xbox in 2024. Square Enix's mega-popular MMORPG will jump over to Xbox Series X/S consoles in Spring of next year, complete with cross-play integration and modern gaming upgrades like quicker loading times via the PCIe 4.0 SSD storage.
The news was announced at the big Final Fantasy fan fest in Las Vegas, with Square Enix CEO Takashi Kiryu, Xbox gaming CEO Phil Spencer, and legendary game dev Yoshi-P all taking the stage at the same time to talk about FFXIV's launch on Xbox.
Final Fantasy XIV Xbox Info
Faster loading via SSD tech

Series X version will have 4K resolution support

Spring 2024 release date, will launch alongside new Dawntrail expansion

Open beta set to start during Patch 6.5X

Digital-only, will not release on a disc
"We've received requests for this from all over the world, so we're really happy to present this today. Because of this, the 14 community will expand and become even stronger," Yoshi-P said at the event.
"I wanted to mention that during the extensive development of the Xbox version of Final Fantasy XIV, Phil and I had the opportunity to communicate directly a lot.
"We really received so much support from [Phil]."
"As a friend, and because you've worked so hard to bring the Xbox version to fruition, I really wanted you to take the stage here at the Las Vegas fan fest. So I'm really happy to present this in front of you all with everyone here together.
"The full version that we've announced on stage today, including 7.0 Dawntrail, will be playable on Xbox."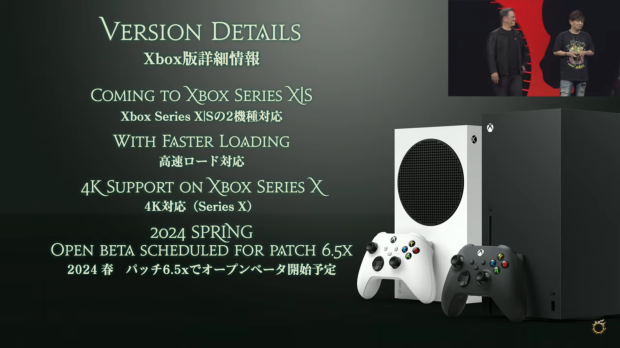 Xbox's Phil Spencer had this to say at the fan fest:
"The Xbox community is passionate about games, and like so many players from around the world, the Final Fantasy series is one that gets lots of love from team Xbox. Together with Yoshida's team, we are bringing the best online experience of this game to Xbox fans everywhere, and through cross-play you can experience Final Fantasy XIV with old and new players alike.

"What I really appreciate about you and your team is that you put the player at the center of everything you do. it couldn't be more clear. At Xbox, we share a very similar spirit when it comes to our players. We're really inspired about how you have made, Final Fantasy XIV, a global success. We want to bring the Xbox community and your Warriors of Light together in a way that is safe, secure, and engaging, and above all, fun.

"I'm excited to partner with you, Yoshida-san, and your studios as you bring this incredible franchise to global platforms to enable more players to connect and experience the joy of gaming together."
Square Enix CEO Takashi Kiryu says that Final Fantasy XIV's release on Xbox simply would not have been possible without the hard work from Phil Spencer:
"I have to thank you, Phil-san, for working with us to make the Xbox version of Final Fantasy XIV a reality. This is a project that couldn't have been possible without his support."