SpaceX is taken to its Twitter account to showcase 2 wallpaper-worthy images of its Starship super heavy booster located on its launchpad.
The Elon Musk-led company took to its Twitter on July 21 to reveal the giant launch vehicle position on its launchpad at the Starbase facility in southern Texas ahead of the company's planned second orbital launch attempt. Starship Super Heavy contains 33 Raptor engines that are visible in the second image. Additionally, Booster 9, as shown in the second photograph, has its Raptor engines hidden by the launchpad, and both images display an upwards gorgeous upwards-facing orange light to resemble the firing of the booster.
For those that don't know, SpaceX's Starship is expected to be the transportation that will take humans from Earth to the moon and beyond. Predominantly the company is aiming to create a vehicle that is capable of landing on the surface of Mars with the capabilities of setting up the first base on the surface of the Red Planet, hence the 100-ton carrying capacity.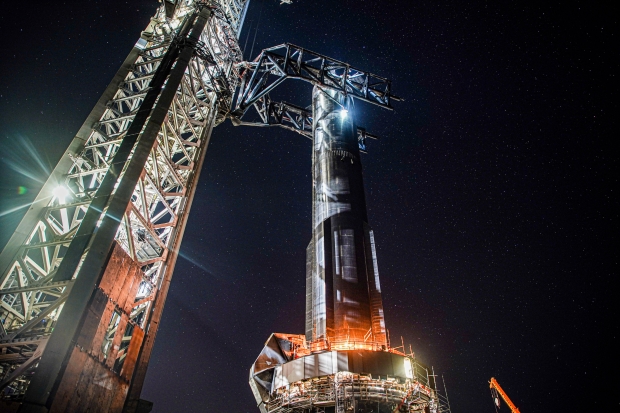 However, the next generation space rocket, the most powerful ever flown, Has yet to reach orbit, with the company's first test being an overall success but ending in a ball of flames as Starship failed to separate, resulting in SpaceX having to detonate the massive rocket mid-flight.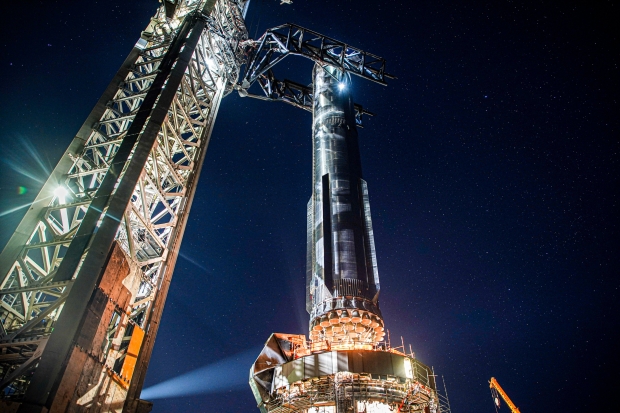 Despite these challenges, the company deemed the first orbital test a success and has said that they have implemented the appropriate changes to increase the likelihood of Starship reaching orbit in its next test flight. It was only recently that SpaceX CEO Elon Musk said that Starship is expected to perform its second orbital test flight in just a few months.