BioWare loses another long-time employee that helped define its landmark RPGs.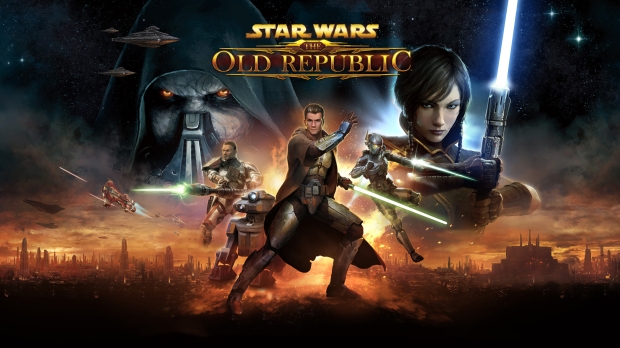 Days ago, Jay Watamaniuk announced that he's leaving BioWare after more than 21 years of writing stories and content for some of BioWare's biggest games.
"Alas, my 21 year journey with BioWare has come to an end. I wanted to thank the exceptional team of writers who taught me the business of creation with empathy, patience and humour. Whatever the future holds, my work will be forever shaped by their lessons. It was a privilege," Watamaniuk said on Twitter.
During his multi-decade tenure, Watamaniuk served as community manager for 7 years before moving to an associate writer position to help pen Mass Effect 2's Lair of the Shadowbroker DLC. He served as a writer for BioWare for 12 years, moving from ME2 on to Mass Effect 3's DLC and created multi-branching story paths for Mass Effect 2 characters in the game. Moving on to Mass Effect Andromeda, Watamaniuk worked on pre-production of the action RPG and helped conceptualize characters and missions. He also had a hand in Anthem, helping fabricate the complex nature of forming characters and lore for a new IP, including leading the game's narrative group on exploration and side quest content.
Watamaniuk also went on to become a senior writer for BioWare's wildly popular (and apparently, most profitable game) Star Wars The Old Republic MMORPG, helping give life to expansion content.
His departure marks a number of high-profile losses for the games company over recent years, possibly due to overall churn rates as well as two back-to-back critical misses with Mass Effect Andromeda and Anthem.
Watamaniuk's departure in particular may have more to do with BioWare's recent decision to hand off development of Star Wars The Old Republic to a third-party development studio called Broadsword Online Games, with a sizable portion of the original Old Republic team moving over to the new studio. BioWare is now exclusively focused on singleplayer games.
Here's a list of the major BioWare departures over recent years:
Noteworthy BioWare Departures
Drew Karpyshyn, lead writer on Mass Effect and Anthem, left in 2012, and then again in 2018
David Gaider, lead writer of Dragon Age series, left in 2016
Chris Schlerf, writer on Mass Effect: Andromeda, left in 2016
Ian Frazier, Lead Designer of Mass Effect: Andromeda, shifted from BioWare to EA Motive in 2017
Aaron Flynn, ex-General Manager, left in July 2017, shortly after Mass Effect: Andromeda's launch and after 17 years with BioWare (replaced by Casey Hudson, who previously had left in 2014)
Mike Laidlaw, ex-Dragon Age creative director, left in October 2017 after 14 years with BioWare
James Ohlen, lead designer on Baldur's Gate, Star Wars Knights of the Old Republic, and Dragon Age: Origins, leaves BioWare in July 2018 after 22 years
Ben Irving, lead producer on Anthem, left August 2019 after 8 years with the company
Fernando Melo, producer on Mass Effect Andromeda, Dragon Age Origins, Dragon Age 2, senior producer on Dragon Age 4, left August 2019 after 12 years with company
Mark Darrah, executive producer on Dragon Age, Anthem, Mass Effect Andromeda, left BioWare in 2020 after 23 years with the company
Casey Hudson, general manager, rejoined BioWare in 2017 to lead as GM and left in 2020, spent nearly 20 years with the studio
Jonathan Warner, Chief of staff, director on Anthem and producer on Mass Effect 3 multiplayer, Mass Effect trilogy, left BioWare in March 2021 after nearly 10 years with the studio
Christian Dailey, ex-Dragon Age executive producer left in February 2022 after 4 years with the company.
Jay Watamaniuk, ex-Mass Effect and The Old Republic writer left in July 2023 after 21 years with the company