NASA has taken to its blog to reveal some new photographs snapped by the world's most powerful space telescope, the James Webb Space Telescope (JWST).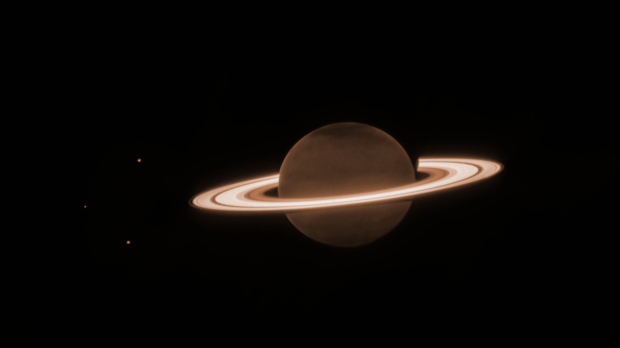 The space agency explains in a new blog post that astronomers pointed Webb and its extremely powerful instruments at one of the most iconic planets in the solar system - Saturn. The observations took place on June 25, 2023, and for the first time, Saturn was observed by Webb's near-infrared instruments, which were eventually converted into incredible images you can see above and below.
NASA explains that Saturn appears dark in the image as its abundance of methane gas absorbs almost all of the sunlight falling onto its atmosphere. However, Saturn's iconic rings don't suffer from the same fate as Webb's image showcases them in a sufficient level of brightness, revealing details within the rings and even the planet's fainter rings, which cannot be seen in this image.
"This new image of Saturn clearly shows details within the planet's ring system, along with several of the planet's moons - Dione, Enceladus, and Tethys. Additional deeper exposures (not shown here) will allow the team to probe some of the planet's fainter rings, not visible in this image, including the thin G ring and the diffuse E ring. Saturn's rings are made up of an array of rocky and icy fragments - the particles range in size from smaller than a grain of sand to a few as large as mountains on Earth," writes NASA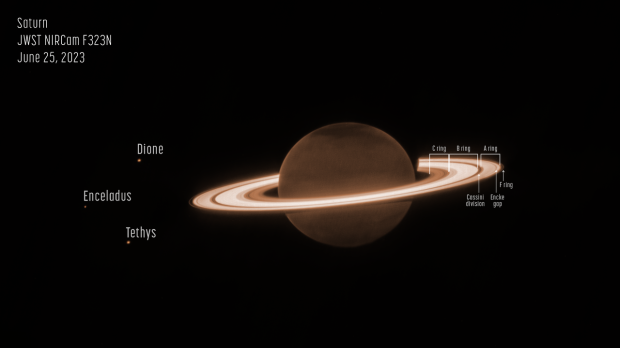 If you are interested in reading more about these new images, check out the link here.