You've heard about Games-as-a-Service...well get ready for Games-as-a-Platform.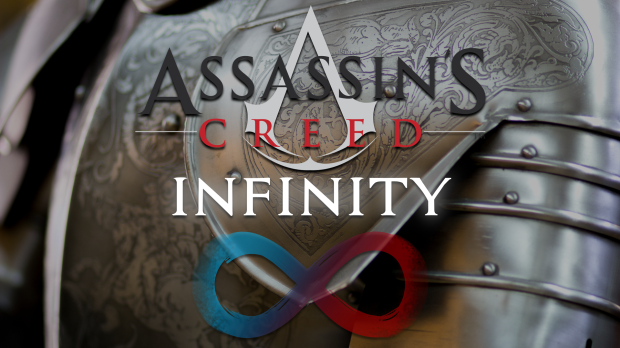 Ubisoft has an interesting plan to sell an Assassin's Creed product that will serve as a hub for new games in the series. It's called Assassin's Creed Infinity, and it could end up being a new entry in the video games industry's new nascent Games-as-a-Platform (GaaP) concept. Halo Infinite was the first example of this--343 Industries said that future Halo games would no longer be numbered--but so far the plan has somewhat fizzled. Then EA CEO Andrew Wilson mentioned the Games-as-a-Platform concept in the company's Fiscal Year 2023 earnings call.
But it could be Ubisoft who executes on this idea first, and the company is currently working on what appears Infinity's content pipeline. Ubisoft has referred to the game as the "Infinity Hub," and we could conceptualize it as a full-game client or storefront that's contained in a specific piece of software. Imagine going to the store and buying a disc, but instead of just one game, you're also buying an access point to other games as well as DLC and in-game purchases.
The Infinity Hub should offer gamers the opportunity to buy new titles within Assassin's Creed Infinity, including new spin-offs like Assassin's Creed Mirage, as well as upcoming games like Assassin's Creed Codename Hexe.
This is supported by recent leaks that Ubisoft is working on 11 new Assassin's Creed games. It's very likely that these new games--as well as the rich back catalog of previously-released Assassin's Creed games--will be used to popular the Infinity Hub.
The idea is still in early phases and Ubisoft has yet to reveal exact plans and parameters of this new Games-as-a-Platform strategy, but we could start to hear more about the project soon.
"I think the concept art that we had for Invictus kind of hints to this possibility of crossing over characters from different periods," Ubisoft's Marc-Alexis Cote told IGN, confirming our suspicions that the recent Odyssey x Valhalla crossovers set the franchise up for Infinity.
"So I think you can see the intention there of Invictus allowing us again to bridge our different games together."
Cote also says that each game will have its own live service of a sort with expanding content over time. "I think these games can live for a longer period of time and we're architecting them differently than in the past."