When Apple announced iOS 17 and the rest of its software updates during its WWDC 2023 opening keynote on June 5 it shared a number of new features that iPhone users can look forward to taking advantage of. One of those features was support for AirPlay on televisions that are used in hotel rooms, and now one company has already announced that it is ready to support exactly that.
In a press release published yesterday, LG announced that it would be the first to bring Apple AirPlay to hotel room TVs.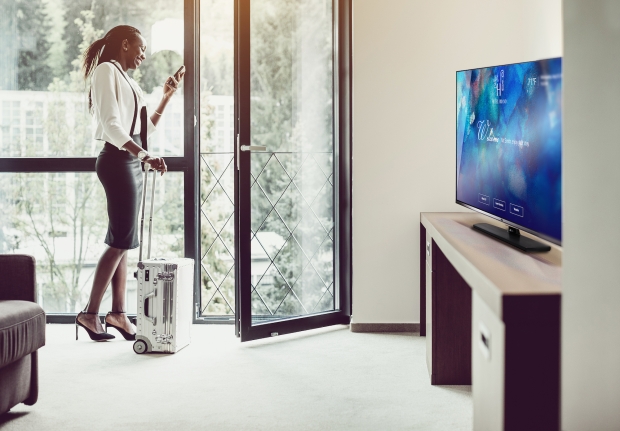 According to that press release LG and Apple have worked together to make it quick and easy for people to use AirPlay while in a hotel room. The press release says that people will be able to connect an iPhone or an iPad securely by simply scanning a QR code. There will be no logins or passwords required and users won't have to download any extra apps to get up and running. Once connected via AirPlay they'll be able to watch content and listen to music as usual, while screen mirroring is surely also supported although not specifically called out.
Apple's AirPlay technology has long been a great way for people to send video and audio from one device to another, usually smart speakers or Apple TV devices. In this case, people will be able to watch the content they already enjoy even when in a hotel room, rather than having to watch whatever channels and apps are available preinstalled on the hotel's televisions of choice.
LG says that hotel operators will be able to start offering AirPlay support on LG smart hotel TVs starting later this year.