Throwflame, a company that specializes in all things to do with throwing flame, has announced it will be selling a robot dog that can launch a stream of fire 30 feet.
Throwflame took to its official Twitter account to introduce the world to Thermonator, the world's first flame-thrower-wielding robot dog. Throwflame has built Thermonator on the Unitree Go1 quadruped robot, which is a smaller and lighter iteration of the Boston Dynamic's iconic robot dog Spot. Notably, Boston Dynamics requires buyers that their robot dogs can't be used to harm people.
Thermonator weighs 37 pounds, is 30 × 20 × 20 inches, and features an ARC Flamethrower with a built-in fuel tank that can be filled with gasoline or a gasoline/diesel mixture. The flaming robot dog will be able to launch fire up to 30 feet for approximately 45 minutes when using the largest possible battery pack. If you already think that you need a robot dog equipped with a flamethrower, you, unfortunately, can't buy one at the moment, but the company expects shipping will begin sometime in Q3.
At the moment, there is no officially announced price, but you can join a waitlist via the Throwflame website to be notified when Thermonator becomes available.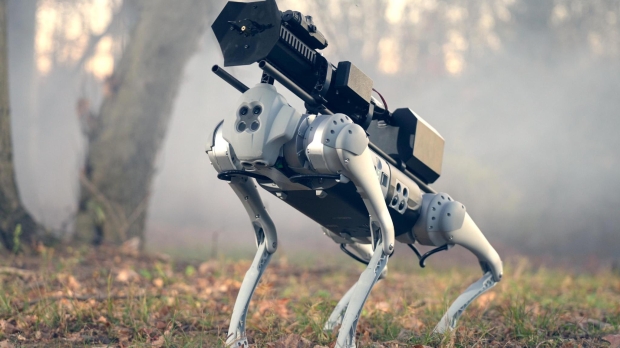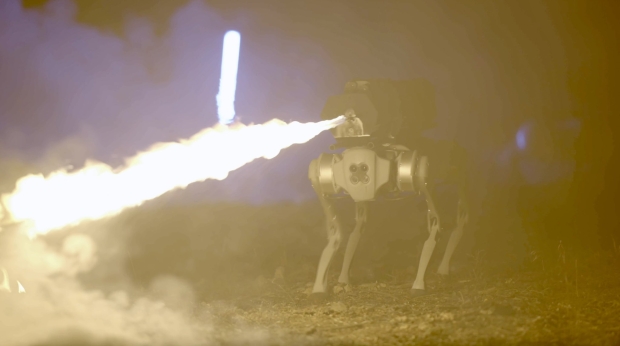 "Thermonator is the first-ever flamethrower-wielding robot dog. This quadruped is coupled with the ARC Flamethrower to deliver on-demand fire anywhere!," writes Throwflame on its website.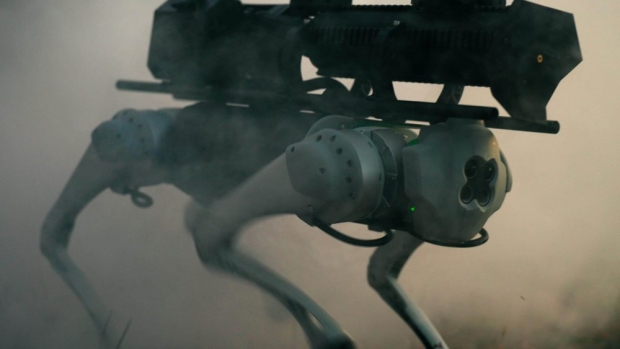 If you are interested in reading more about the robot dog that launches fire, check out this link here.