Intel has released a PCN or Product Change Notification for the Intel Arc A770 Limited Edition graphics card with 16GB of VRAM, effective June 20, 2023. This means that Intel will no longer be producing its high-end Intel Arc GPU, though it has confirmed to PC Gamer that it's "still producing silicon for AIBs."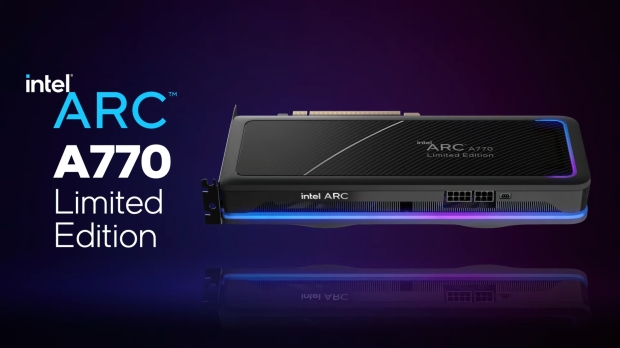 So, the news affects Intel-produced Arc A770 GPUs, the models most associated with the line-up, and the best-selling Arc variants as per data found on Newegg. The good news is that Intel has partnered with companies like Acer and Sparkle to create Arc GPUs, with both companies launching or announcing that they have A770 models on the way.
Though the list of AIBs is much shorter than what you'd find for AMD or NVIDIA GPUs. Still, you can pick up the Acer Predator BiFrost Arc A770 16GB for USD 339.99 at Newegg, 15% off the MSRP of USD 399.99.
The Intel Arc A770 Limited Edition graphics card also shipped with 16GB of VRAM, which made it one of the most affordable 16GB GPUs on the market, though there are also models with 8GB of VRAM. Also, the PCN or Product Change Notification is limited to the Intel Arc A770 Limited Edition, so the Intel Arc A750 Limited Edition is safe now.
As per our review of the affordable mainstream option, the A750 is impressive though performance varies wildly depending on the title - and there are a few quirks with the drivers and official apps. Driver updates and price cuts have made the Arc A750 a desirable option for budget-conscious PC gamers, so here's hoping this news isn't indicative of Intel scaling back its support for Arc.
According to rumors, the second generation of Arc graphics, codenamed Battlemage, is set to launch sometime next year. So, looking on the bright side, the cancellation of the Intel-branded Arc A770 could mean that the next-gen Arc will arrive sooner rather than later.