Here's a strange one, with all props going to the team at Wccftech for doing a little sleuthing when it comes to recent major PC game releases. It might be a case of 'tin-foil hat conspiracy' thinking, but the evidence does point to a very noticeable trend.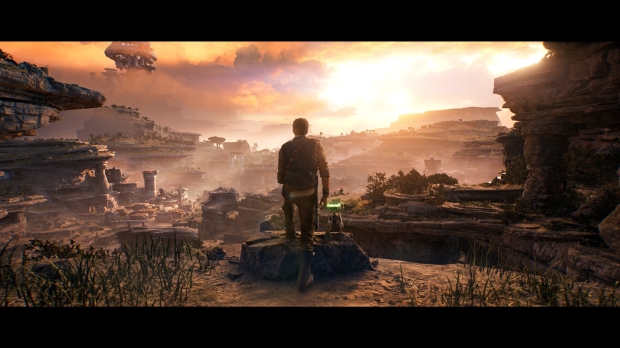 And that is, regarding PC game releases sponsored by AMD and Radeon, titles with FSR do not feature NVIDIA DLSS support - widely considered the superior rendering tech for boosting performance with a minimal hit to visual fidelity. The flip side to this, NVIDIA sponsored PC games with DLSS support; these games also feature support for AMD's FSR.
Some of the notable AMD-sponsored games without DLSS support include new AAA titles Star Wars Jedi: Survivor, Dead Island 2, and Resident Evil 4 Remake, with older releases like Far Cry 6, Callisto Protocol, Saints Row, and many more making up the list.
Wccftech collated a complete list of recent AMD and NVIDIA sponsored and bundled PC game releases going as far back as 2021, and the only instance it found of a DLSS-only release was Battlefield 2042 from EA - where FSR 2 wasn't available at the time that game launched. There are also exceptions on the AMD side, where FSR and DLSS are present - mainly PlayStation ports like The Last of Us and Uncharted, but the pattern is clear.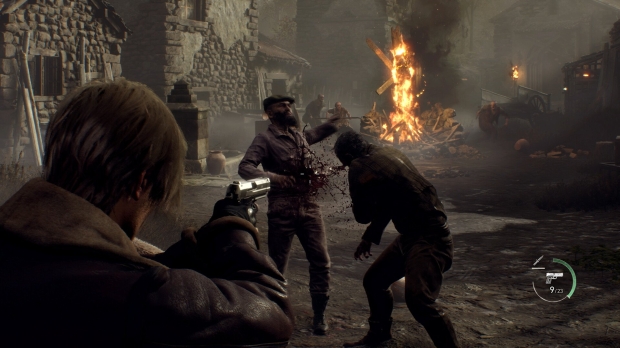 We know that NVIDIA has developed tools and plug-ins for engines like Unreal to make DLSS implementation straightforward. So one possible reason for the discrepancy is that AMD is actively blocking DLSS integration as part of its game development deals.
Of course, this is pure conjecture and unsubstantiated, but plausible when you look at the stats. In response to the article, AMD provided the following statement, which doesn't address the concern head-on.
To clarify, there are community sites that track the implementation of upscaling technologies, and these sites indicate that there are a number of games that support only DLSS currently (for example, see link).

AMD FidelityFX Super Resolution is an open-source technology that supports a variety of GPU architectures, including consoles and competitive solutions, and we believe an open approach that is broadly supported on multiple hardware platforms is the best approach that benefits developers and gamers. AMD is committed to doing what is best for game developers and gamers, and we give developers the flexibility to implement FSR into whichever games they choose.
On the other hand, NVIDIA's response is clear and reinforces the evidence that major AAA releases with DLSS and NVIDIA tech also feature support for AMD's FSR. NVIDIA's open-source tools make adding FSR or Intel's XeSS easier too.
NVIDIA does not and will not block, restrict, discourage, or hinder developers from implementing competitor technologies in any way. We provide the support and tools for all game developers to easily integrate DLSS if they choose and even created NVIDIA Streamline to make it easier for game developers to add competitive technologies to their games.

Keita Iida, vice president of developer relations, NVIDIA
It'll be interesting to see if this trend continues, where future AMD-sponsored titles are FSR only. It's worrying, so here's hoping one of the biggest PC game launches of 2023, Starfield from Bethesda Game Studios, supports DLSS, FSR, and Intel XeSS on day one.