The new ZOTAC GeForce RTX 4090 PGF OC Edition, where the PGF stands for Prime Gamer Force, is the company's most premium RTX 4090 model and, at this stage, looks exclusive to the Chinese market. With a physical design reminiscent of Zotac's AMP Extreme series with the use of funky curves, it also happens to be one of the biggest GeForce RTX 4090 models to date.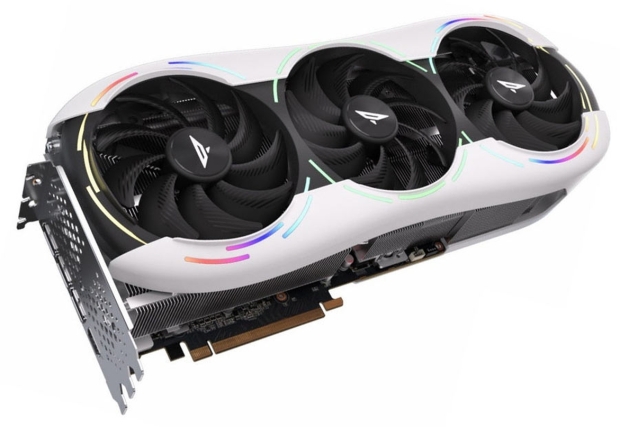 Length-wise, you're looking at 381mm or 38.1cm, which makes it one of the biggest GPUs to date - and that's saying something considering that most, if not all, GeForce RTX 4090 graphics cards are massive. The bigger size does reflect the new cooling deployed by Zotac, which includes three 110mm or 11cm fans, a vapor chamber, and a 24+4 phase VRM design delivering a total of 525W via a single 16-pin power connector.
The full dimensions for this monster are 381mm x 154mm x 74mm.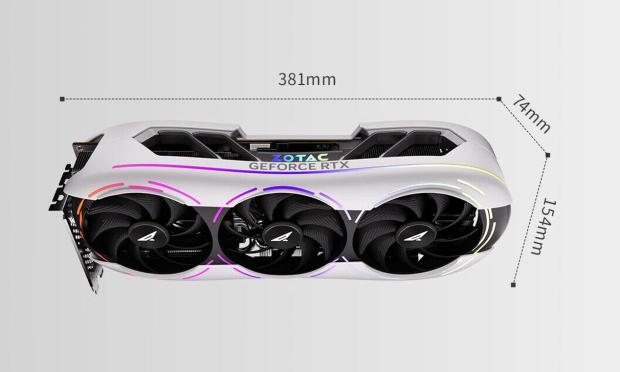 Specs-wise, the OC mode here is listed as 2625 MHz for the boost clock, which makes it a modest amount faster than Zotac's AMP AIRO models - and puts it on par with other high-end GeForce RTX 4090 cards from other suppliers.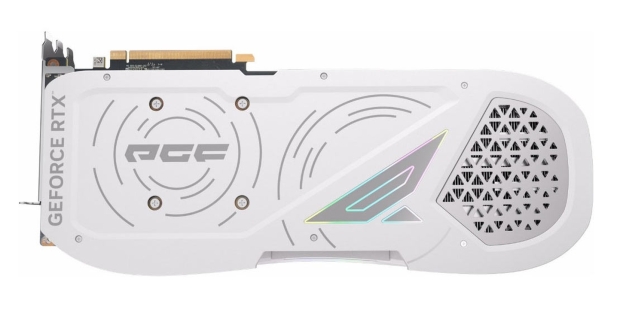 As cool as it looks, the price is more than a little eye-watering, with the RMB 17,599 price point being roughly USD 2,500. Which, for a single GPU, is a little crazy. Chinese outlet IT Home has already got its hands-on ZOTAC GeForce RTX 4090 PGF OC Edition and put it through its paces with games like Cyberpunk 2077, The Witcher 3, and A Plague Tale: Requiem.