The mighty decentralized video games company the Embracer Group today announced a restructuring plan that will more closely centralize and solidify its games empire and lead to layoffs and cancellations.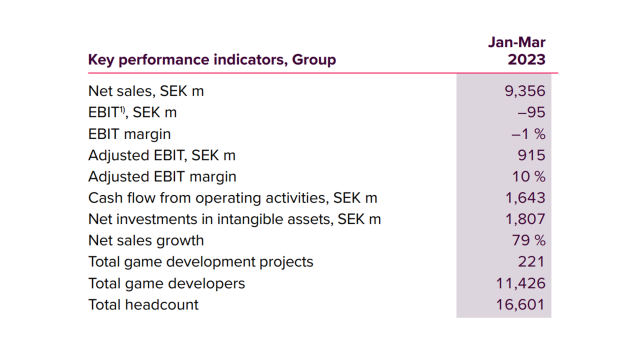 Following the eleventh-hour cancellation of a lucrative $2 billion deal, the Embracer Group today announced that it is enacting a new restructuring strategy that will affect its workforce and content pipeline. This restructuring plan will lead to layoffs, studio closures, and project cancellations. As of March 2023, Embracer Group had 16,601 employees, with 5,175 non-game developers, 138 internal studios, and a total of 221 video game projects in development with 165 of these being unannounced.
"The program presented today will transform us from our current heavy-investment-mode to a highly cash-flow generative business this year," Embracer Group CEO Lars Wingefors writes in an open letter.
The actions will include, but not be limited to:
closing or divestments of some studios and

the termination or pausing of some ongoing game development projects.

We will reduce third party publishing and put greater focus on internal IP and increase external funding of large-budget games.
"The potential impact from the program of future game releases will almost entirely be around unannounced projects. All announced significant releases will still be released as planned," Wingefors said.
The new restructuring plan will be led by two people: Saber Interactive boss Matthew Karch as well as Phil Rogers, the CEO of Embracer's Crystal Dynamics-Eidos operating group.
Saber Interactive CEO Matthew Karch will become Embracer's new Chief Operating Officer and resign from his role at Saber, and he will also resign as a member of Embracer's board.
Phil Rogers will become the Chief Strategy Officer and will remain as CEO of Crystal Dynamics-Eidos.
The new execs Karch and Rogers will heavily scrutinize the investments for current and new game projects.
The program is divided into different phases until March 2024 with focus on cost savings, capital allocation, efficiency and consolidation.

The initial phase, which is initiated immediately, mainly targets cost savings across the group.

The next phase, which also starts immediately, will require further analysis to determine specific actions.

The last phase will focus on internal consolidation, further resource utilization and more synergies across the Group.
Embracer's boss Lars Wingefors promises that the teams will try to ensure developers are the first to know about any layoffs, and that the team will do its best to ensure affected workers are able to find new jobs within its organization
"I am asking all our managers to lead and act with compassion, respect, and integrity. Throughout each phase and wherever possible, we will work to ensure that affected team members receive information first. Where we can, we will try to provide opportunities for our colleagues to transition onto other projects."