At Computex 2023, one of the big recurring stories and advances that we witnessed first-hand from all the major players was a shift towards cable management and making fundamental design changes to motherboards, graphics cards, cases, and even fans to minimize the number of cables you see and make the whole building process smoother and more manageable.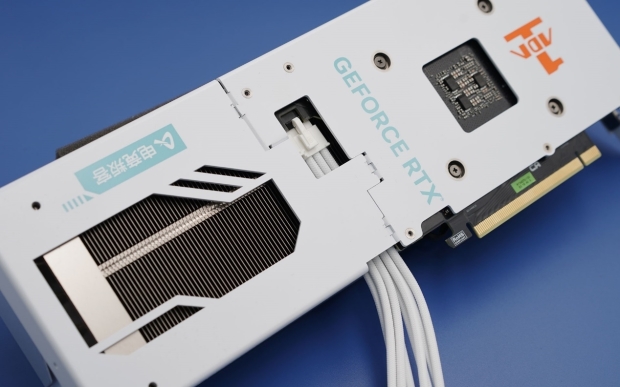 At first glance, the new GeForce RTX 4070 AX eSports and GeForce RTX 4060 Ti iChill X2 White from Inno3D look to follow in the footsteps of concept GPUs that pretty much remove the PCIe power connectors.
The clever design touch puts the connector on the back for a hidden approach to make new PC builds cleaner with no noticeable cables plugging into the GPU. Having the power cables routed via the back of the GPU is an excellent idea, and based on the number of companies looking to make significant changes to how cables connect to GPUs, it's the sort of design idea we can see becoming more prevalent as time goes on.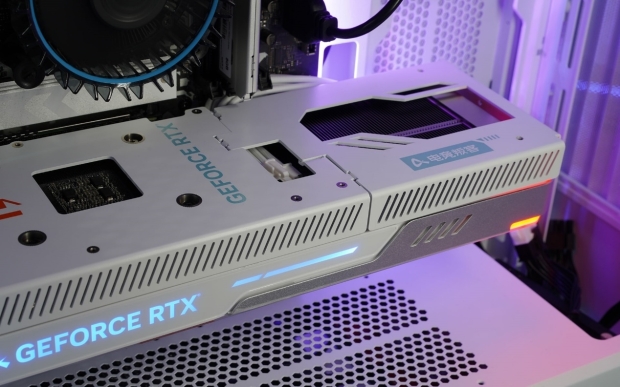 There also is ample space for bending the cables, which adds to the ease of installation. The GeForce RTX 4070 AX eSports also comes with a removable backplate, and with both GPUs making use of the stylish and popular white aesthetic, they'll blend great with white cables. According to MyDrivers, who broke the story, both GPUs in this new range will come bundled with white power cables to match the overall aesthetic.
And with the GeForce RTX 4070 and RTX 4060 Ti using a single power connector, even in 8-pin form, it makes sense to implement this design in the GeForce RTX 40 Series line-up's mid-range offerings.
There's no availability or pricing info for the new GeForce RTX 4070 AX eSports and GeForce RTX 4060 Ti iChill X2 White graphics cards from Inno3D, so stay tuned.